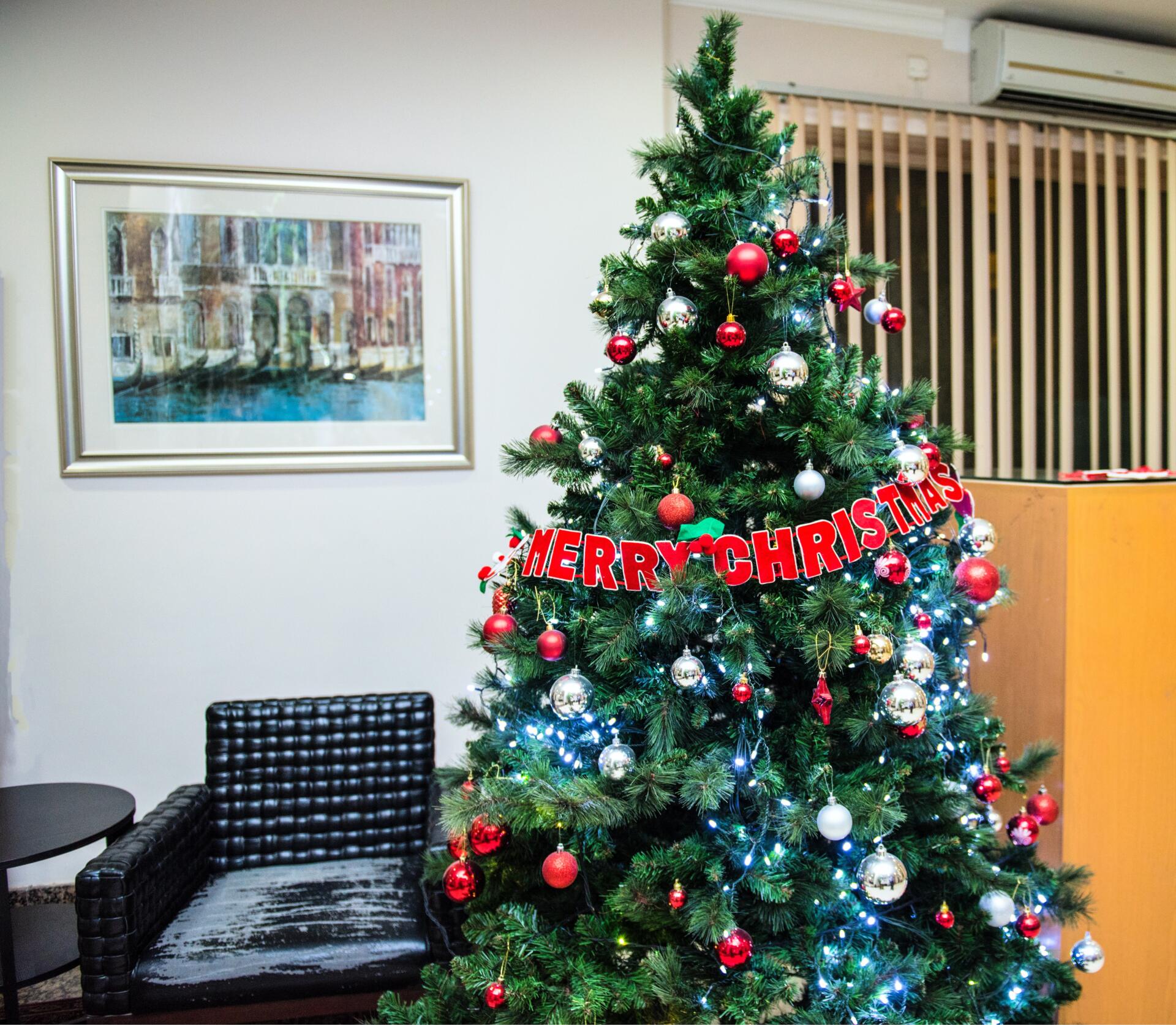 Christmas celebrations are right around the corner, and this marks that wonderful time of the year when you give your home a new look, complete with colourful decorations. For these celebrations, a Christmas tree is seen as the most cherished centrepiece of the whole event. Decorating these trees is a tradition passed on for years from one generation to the other. It has now become a norm in almost every household. Probably, you have already identified an ideal spot where you will set your tree, and all you are left with is getting your tree of choice, either natural or artificial.
With the increased popularity of online shopping, most people now consider buying their trees online, where they get great deals and a wide variety of options to choose from. However, given the wide variety of options available, choosing the best tree can be overwhelming. Here are a few things to remember when buying Christmas festive trees and decorations online.
Colour
Christmas festive artificial trees are currently available in a wide range of colours as per your tastes and preferences. You can add some colour to your home by choosing a red, pink, purple or yellow artificial tree. However, most people still stick to the traditional green colour.
Additionally, if you want a natural tree for a livelier look, lay much focus on its colour. The greener the tree, the fresher it is. Remember to avoid trees with excessive browning thorns.
Height
One of the most important things to consider when buying this holiday centrepiece is size. Both artificial and natural trees come in different sizes to suit the space available in your home. They vary in height ranging from petite 3 feet to towering 12 feet trees. If your house has a low ceiling, consider getting an under 5.5 feet tree. Additionally, if you have additional space to spare or would like to be a little extra with your decorations, you may buy a tree between 6-9 feet. If you feel that your available space can accommodate a tree as big as that used in malls, you can go for one above 10 feet.
Shape
The size of this tree is not only dependent on its height; the shape also matters. The shape determines the width or diameter of your tree. There are various classifications of both natural and artificial trees according to shape:
Extra-full: if you want a tree that will make a grand statement in your home, this is your ideal option. It has a wider diameter and fuller branches compared to others in the market.
• Full: This is the most common tree with a pronounced traditional profile. It is an ideal choice if you have extra space to spare.
• Pencil: Also known as a slender tree, it makes a good choice despite the space available. It is versatile and acts as a classy decorative piece.
• Corner: Also known as a flatback tree, it comes as either half a tree or with a shape designed to fit perfectly into any corner of your house.You can redeem voucher codes and online coupons from your favourite online store to get any of the above-shaped trees.

Types of Needles

Having identified the colour, height and shape of the tree you want, the next step is to choose the foliage of your choice. The foliage of a tree is determined by its type of needles, which include:

Freshly cut: If you like the beauty and smell of freshly cut pine trees, look at their needles before purchase. Choose the trees with soft needles since they tend to last longer.
• PE needles: These needles give the feel of a real tree from the farm. They are green and made from polyethene (PE). A plus for these needles is that they do not flatten; this means they will not need fluffing in the next year of use.
• Polyvinyl chloride (PVC) needles: These come in typically any shade. Additionally, they can be designed in various patterns to make eye-catching colourful foliage.
• Tinsel needles: If you want a shiny tree made of non-traditional material, then foliage with tinsel needles makes your ideal choice.Whichever type of needle you choose, check to see that they extend all the way to the hinge to give the tree a fuller look. Redeem your coupon code to get a tree with your preferred type of needles.

Lighting

With everything now set in place, it is also advisable to check on the lighting. There are various lighting types, such as incandescent or traditional lighting and LED lights compatible with both natural and artificial trees.

Incandescent lights: If you want an old fashioned but classy look in your tree, you should go for clear traditional lighting. Additionally, you can incorporate a multicolour aspect to light up your tree with different hues. Finally, you can adopt some colourful lights of the same shade as your tree's foliage to give a consistent look.
• LED lights: These lights are good energy savers and have a long lifespan. Their colour changing variants makes it easy for you to switch between clear lights and multi-coloured ones.Care and Maintenance

Be sure to check for the care and maintenance requirements of your preferred tree. For artificial trees, the care and maintenance tips include how to clean your tree, how to maintain its colour and how to keep it in good shape for use in years to come. For natural trees, you need to water them regularly to prevent drying out, keep them away from heat sources and trim their branches.

Conclusion

Different online stores have seasonal sales in which you can find great deals on natural and artificial christmas flowers or trees and Christmas decorations. They include Black Friday, Cyber Monday and Christmas sales, where you can redeem your coupon code to enjoy discounted sales. For example, you can use the AliExpress Promo Code to enjoy great Christmas deals.

Make haste and get your tree as early as possible to give the upcoming festivities a new twist.