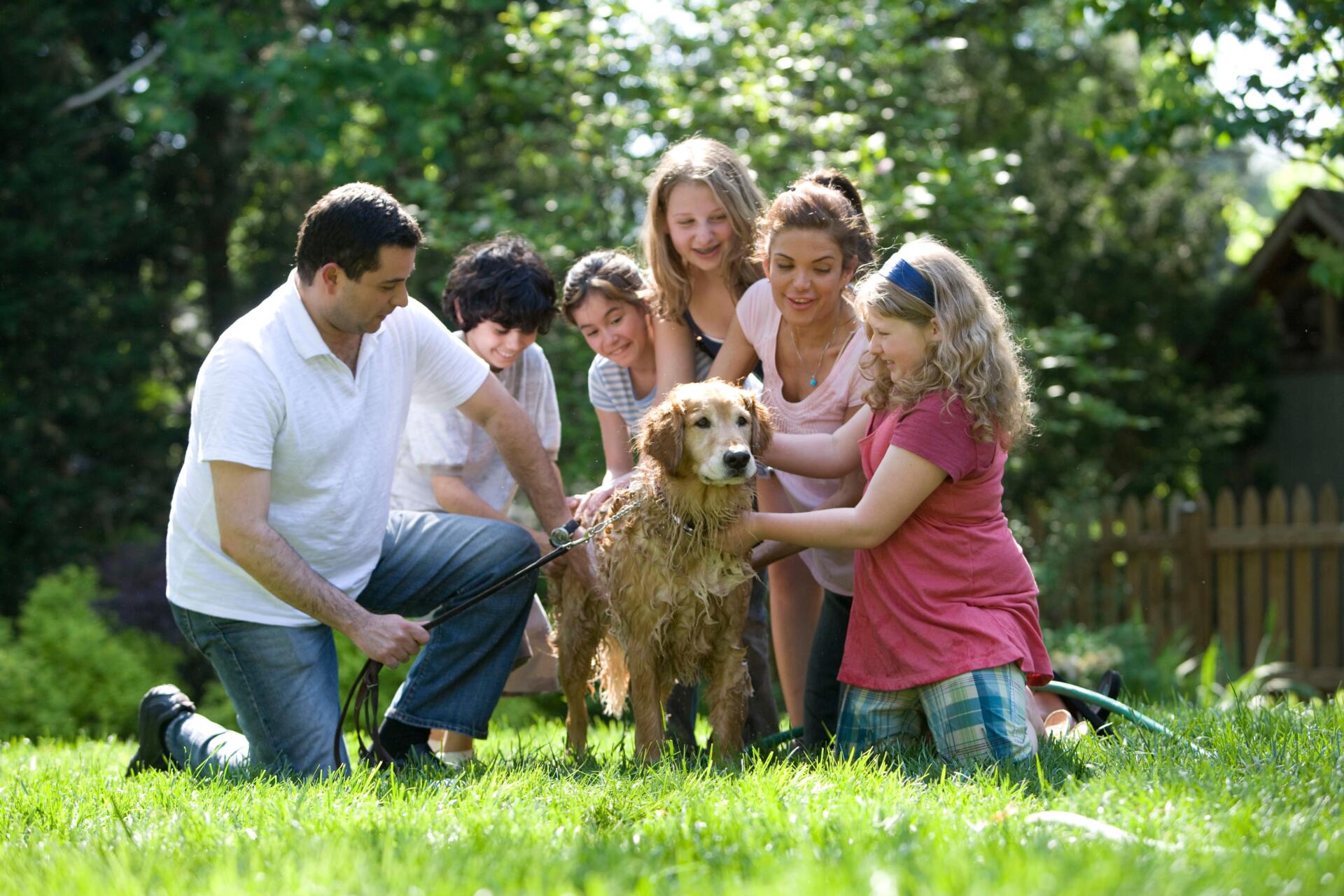 Once you've found the love of your life and had children, you may still find there is one piece of the jigsaw missing. A canine member can be the perfect addition to complete your family unit, bringing endless happiness and joy to you and your loved ones. However, once you've decided that you would like to bring a dog into the family home, there are tons of factors and things you need to know.
Each breed of dog will differ in terms of how they behave and whether they can be around children, so here are some crucial tips on how to pick out the perfect dog for you and your family.
Know Your Schedule
When picking the right family dog, you need to take your schedule into consideration. If you don't have tons of spare time, your dog may be left at the sidelines which won't do them or you any favours. No matter what kind of dog you decide on, they need lots of love, care, and attention, so if you're unable to commit lots of time to your canine companion, it may not be the right time to become a dog parent. Some breeds require more exercise than others, so if you're unable to take your pooch on regular long walks, you should avoid breeds like border collies and Labradors. While you may currently be at home due to COVID-19, remember that the pandemic won't last forever, so you must be realistic with your schedule.
Pick the Right Breed
Once you've decided as a family that getting a dog is the right way forward, you must spend plenty of time researching the different breeds. If you have young kids, you must select a breed that is gentle around children. Even if your heart is set on a particular breed, they may be too much to handle, especially if you have kids running riot around the home. There are hundreds of dog breeds to pick from, so it's best to start your search with those that are friendly with children.
Decide on Age
When choosing the right dog for your family, age is a crucial factor that must be taken into account. Once you've established that you have enough time for a dog, you need to decide whether you want to get a puppy that can grow up with your kids, or an older pooch. If you decide on the latter, make sure you look into supplements to keep them on the move with healthy joints. Look into reputable brand like YuMOVE who are experts in joint care for dogs. Adult dogs will begin to suffer with their mobility as they age, so purchasing joint supplements like YuMOVE that aid stiff joints and help with their mobility is vital.
Know Your Finances
When making any decision for your family, your finances should always be at the forefront of your mind. If you've decided that a dog is the right step for your family, you need to have a solid grasp of your money to determine whether you can realistically afford a canine companion. Tracking your income and outgoings is a must before going any further. Expensive vet visits can drain your finances if you're not careful, so you need to be honest with what you can afford.
Factor in Allergies
One thing that you must establish before picking a family dog is whether you or any of your family have a pet allergy. Thankfully, dog allergies aren't as common as cat allergies. However, they still exist, so if anyone has an allergy, it's advised to choose a dog with less pet dander. Some breeds to look into include poodles, Maltese, and Bedlington terriers.
Examine Your Space
Your family home needs to be big enough to accommodate your whole family as well as your future canine companion. If your space is cramped, you can't expect a dog to join the mix and be happy. Also, dogs that have tons of energy can wreak havoc on your property and cause expensive damage to your furniture and prized possessions. Also, if you rent your home, you may not be allowed to have a pet. Even if your heart is set on getting a dog, if you don't have the space for them to roam around, it may not be the right time to get one.
Prepare for Training
Whether the dog you get is trained or not, there will be house rules that they must abide by when walking through the front door. You need to let the dog know who is the boss in the house, otherwise you may struggle to train them. There are lots of dog training tips that can help them settle in much quicker.
While bringing a dog into your home should be something to look forward to, if you don't do your research and prepare yourself in advance, you could end up choosing a breed that isn't compatible with your family. The tips above should help you on your quest in finding the perfect dog for you and your loved ones.