With just 3 weeks until the summer holidays, we have been frantically organising childcare, making plans for family days out, and getting the garden summer ready.
We have our usual week at Center Parcs booked, but due to the nature of shift work, there will be some days where I have finished a run of nights and just need to chill in the garden. The kids have quite a few garden play toys already – sand pit, trampoline, bats and balls and a football goal, plus a climbing frame with slide – so they are pretty much set for the summer! Slides have always been a massive hit with our children. One of the things we love most about our climbing frame and slide set is the fact that you can attach a hose pipe to the underneath of the slide, so that in the summer we have our very own water slide in the garden!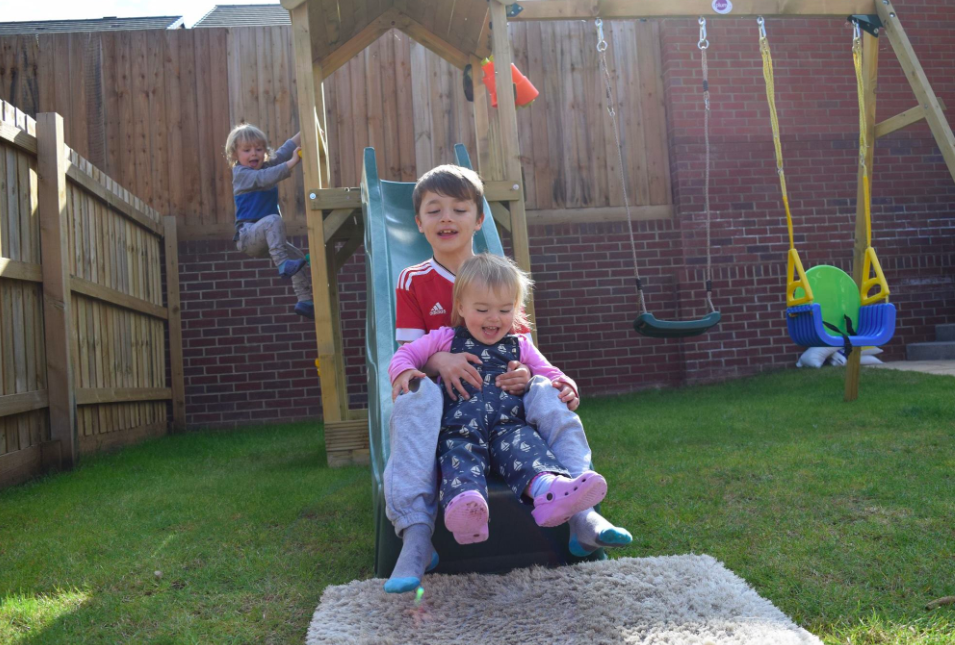 So, with the garden ready for lots of play this summer, what about us adults? We love a BBQ, so we have that set and ready for the weekends, and we also have a fire pit for toasting marshmallows on those lighter evenings.
The one thing I would like to invest in before the promised heatwave (will it materialise? – place your bets now) is some new seating for the garden. I have been eyeing up this Lazy Susan garden furniture – especially the amazing range of 8 and 10 seater table and chair sets they have. There are 6 of us in our family, so whenever we invite people over we tend to run out of seats. A 10 seater option would mean we could all sit and enjoy some food, wine and good company without anyone having to perch on a wall or fence!
I'm also keen to find a good quality gazebo we can pop up over the hottest days. Our garden can be a bit of a sun trap, which is lovely, but sometimes the kids (and us) just need to chill out in the shade with an ice lolly for a while!
If anyone has any other suggestions for summer garden essentials, hit me up in the comments below!