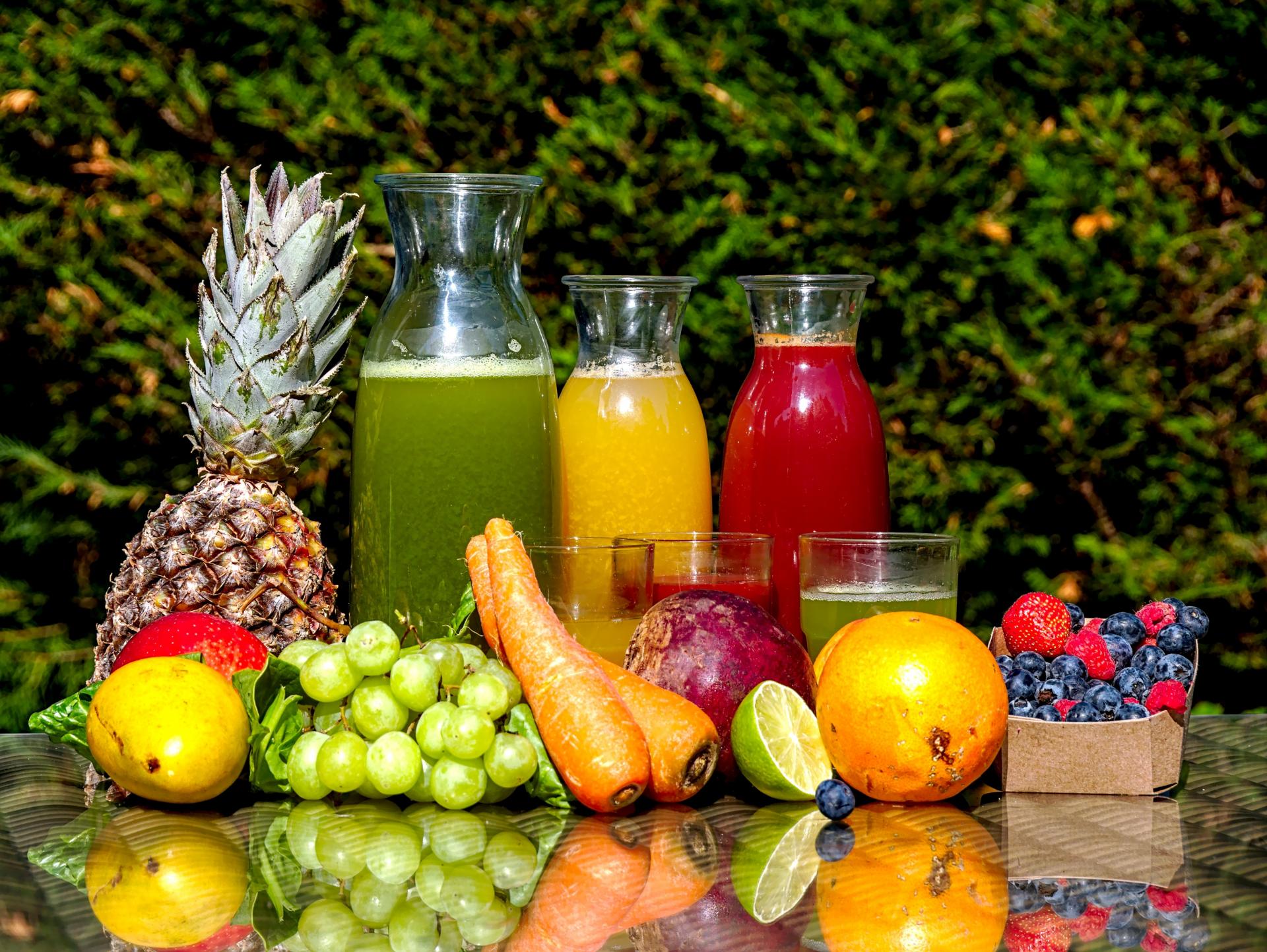 A juice detox consists of blending or 'juicing' a variety of fruits and vegetables into healthy and beneficial juice drinks. Often used to start a deep cleanse of the body and to introduce necessary vitamins into your diet. Juice detoxes have become particularly popular with those who want to lose weight or are looking for a boost in vitamins and minerals. These drinks will either replace their current diet or be combined with this. Wellbeing365 have created this handy guide to help you decide whether a juice detox would be right for you.
What is a Juice Detox?
A juice detox is considered to be a type of diet. This includes consuming juice blends of a variety of fruits and vegetables in an attempt to lose weight and to detoxify the body.
Some people will opt to create their own juices, choosing their favourite fruits and vegetables. Whereas others will source a juice detox kit or trial with a wellbeing company who will deliver ready-made juices to their door. Making this both simple and easy.
The majority of popular fruits and vegetables within these juices contain vitamins, minerals and antioxidants are both beneficial for weight loss but also for your general health. Popular fruits which can be used to make your juices include:
Blueberries – High in vitamins C and K

Spinach – Provides fibre and vitamin C and E

Mango – Contains high levels of vitamin A and B6

Kale – High in antioxidants and vitamin C

Ginger – Provides fibre, high amounts of manganese and magnesium

Lemon – Boosts hydration and Improves skin's appearance
How Does the Juice Diet Work?
The juice diet can sometimes also be known as the smoothie diet. This can be incorporated into your diet in a number of different ways. Some people will choose to drink these juices alongside 1 or 2 meals a day, to help with weight loss. Others, who wish to see greater amounts of weight loss will opt for juices in replacement of other meals. It is important to note that these diets must only be used for a short period of time and not as a long-term diet. Typically, the majority of people who try a juice detox will do carry this out for 7 days.
The Benefits of a Juice Detox
Juice cleanses or juice detoxes have become popular within the last few years thanks to the many benefits they can offer. This includes:
Improving the skin's appearance

May assist with weight loss

Encouraging the consumption of fruits and vegetables that may not normally be eaten within the regular diet

This diet is high in vitamins and minerals, which may boost your overall health

Could help improve digestion with the introduction of healthy enzymes, encouraging the gut to work efficiently

Juices rich in anti-inflammatory compounds may help to boost your immune system, improving energy levels
Who should avoid juice diets?
When starting nay new diet it is always recommended that you discuss this with your healthcare practitioner, who can advise you on whether this would be beneficial for you. This is particularly important if you have a medical condition or are taking regular medication. For those who have diabetes, juice diets should be avoided due to the high consumption of natural sugars.
Juice Detox top tips:
For those interested in starting a juice diet, here are some handy tips to keep in mind:
Ensure you're receiving an adequate amount of nutrients

Try and use fruit and vegetables in their raw state

Do not partake in a juice diet cleanse for more than 10 days

Have juicing and smoothie recipes organised ahead of time