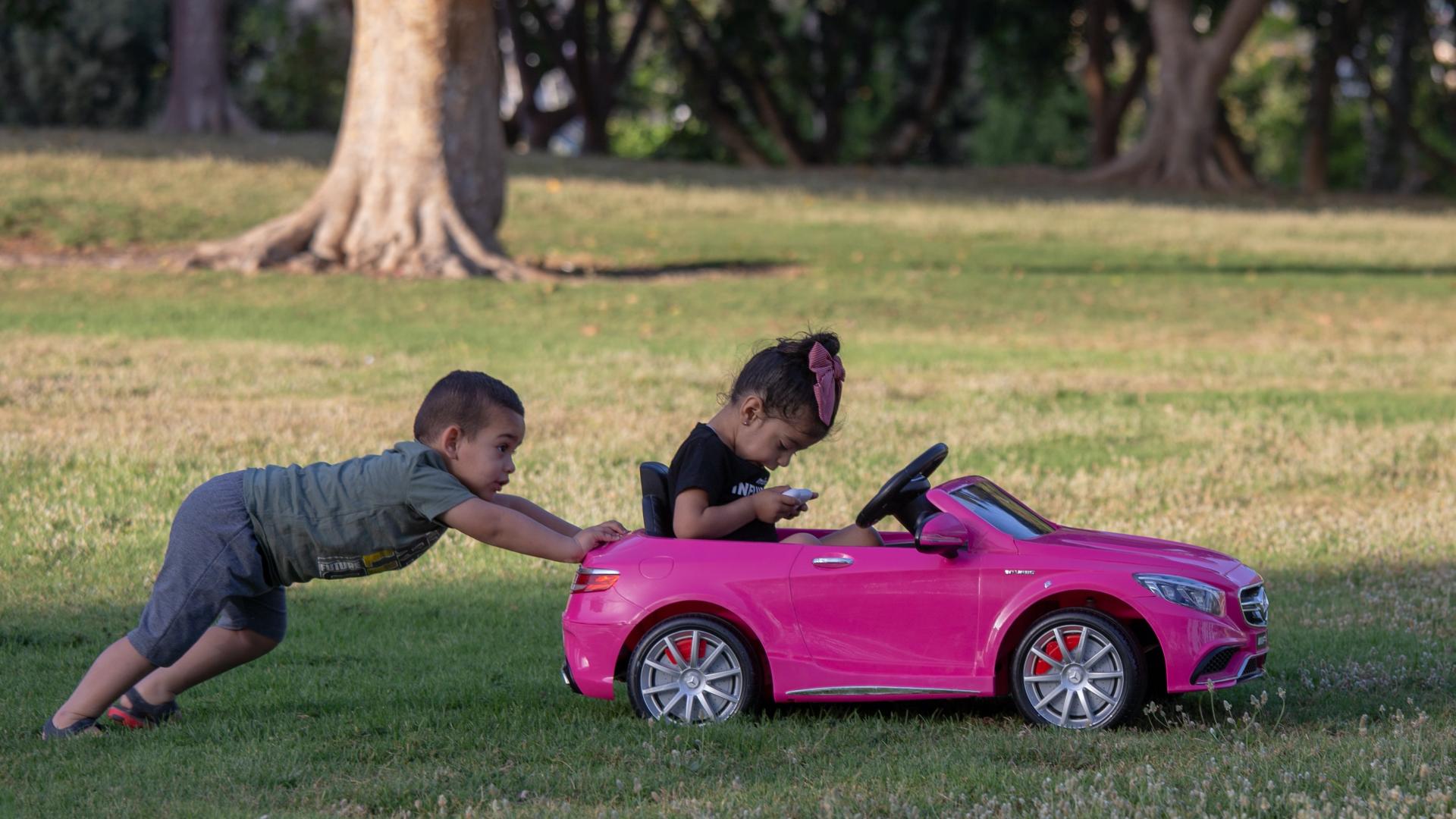 Kids' electric cars have proven a decisive topic amongst parents. Are they safe? Are they not safe? The ultimate concern is whether electric cars will hurt your child. We're here to set your worries at ease, busting 6 myths about kids' electric cars!
The battery is unsafe
Many parents have concerns about the degree of battery power that these electric cars require. But, we assure you, kids' electric cars will never exceed 12V. The equivalent to this is low voltage lighting, which also runs at 12V. Injuries at this voltage are very rare, and unlike electric shock hazards, there are absolutely no exposed wires, circuitry or outlets in a children's electric car.
The battery is as safe as can be, fully tested and certified.
There's no parental override
In the here and now, there are always parental override controls included in reputable kids electric cars. These controls allow you to take charge of the car whenever you like, with an override for safety. If your little one is unable to direct the car themselves, you also have the ability to control the car independently: safety comes first with kids' electric cars, and the parental override is a key marker of this.
Kids' electric cars are too fast!
An electric car for kids is no faster – or more dangerous – than your usual bicycle. We would argue that some bikes might travel a lot faster! Teaching your child how to ride a bike has infinitely more possibilities for danger and injury than allowing your child to ride around town with a kids electric car, complete with reliable parental controls.
My child is too young for a kids electric car
Motor skills are variable for children at any age. So, age isn't really a strong indicator as to whether an electric car would be appropriate for your child! Instead, we would advise determining the physical ability of your child – any child who can walk steadily with motor control is suitable for a kid's electric car.
Be aware that most cars on the market are advertised for children up to the ages of 5, and for more advanced vehicles, 8 onwards. Follow these guidelines, as in line with the physical ability of your child.
Kids electric cars are easily broken
With cars that can take any weight up to 30KG or more, kids' electric cars are more sturdily built than you might think! They are made for durability, and to withstand the antics of excitable children around the clock.
Assuredly, with the fabricated plastic bodies used, kids' electric cars are not easily broken.
Kids' electric cars don't even run for that long!
With a full charge, kids electric cars can take you and your child around the block several times – operating for up to 60 minutes at a time. A full hour of operation allows your child to reap the benefits of a fun-filled ride, without the prospect of danger or your child getting lost miles away.
There is an hour limit for a reason, and a great improvement upon the '10 minute at a time' electric scooters of the past.