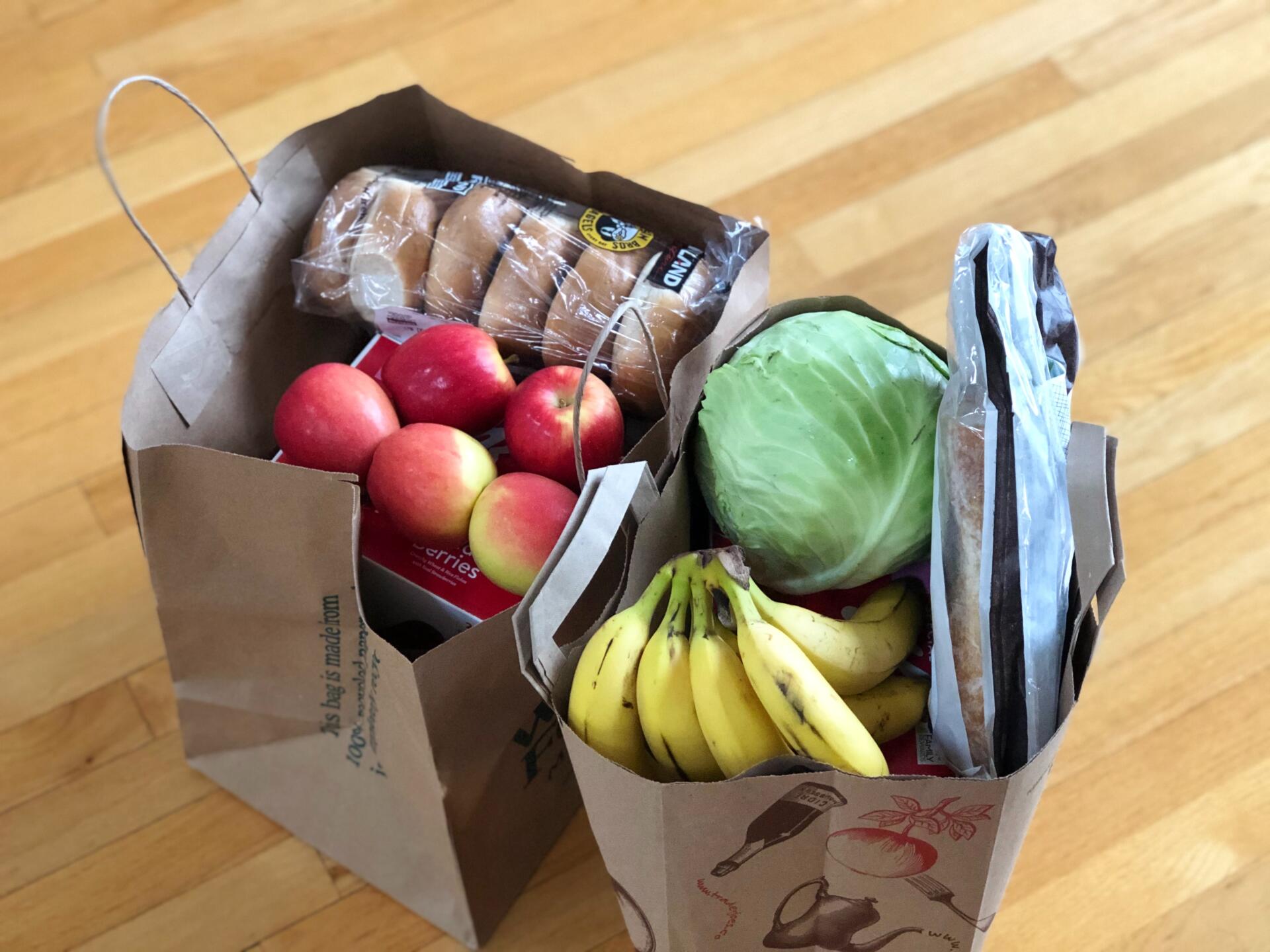 Everyone loves a bargain and there's no better place to find bargains than in the grocery store. Grocery shopping can be expensive, especially if you have a large family and it can be difficult to know where and how you can save some extra cash.
Whether saving for a big expense or paying off debt through a Debt Arrangement Scheme, the weekly food shop is a good place to start to save some extra cash.
Grocery shopping might seem like a simple task but along with your list, you need to take into account things like coupons, loyalty cards and budgeting.
Grocery shop around lunchtime or after 9pm for lower prices
If you can dedicate an hour to your grocery trip, try arriving at the store near closing time. If you get there between 9 p.m. and midnight, you'll find that supermarkets reduce their food stock to clear the shelves.
Another way you can save money on groceries is by grocery shopping right before lunch or dinner time as supermarkets reduce their prices at this time as well seeing as the store will be half-empty if shoppers are filling up their plates rather than stocking up on essentials. Grocery stores understand that they need to make room for tomorrow's stock so will reduce prices to sell it faster.
Buy fresh fruit and vegetables in season for better prices
The best time to buy fresh fruit and vegetables is when they're in season. Grocery stores typically see lower prices during these months, but that doesn't mean you should stock up on apples or avocados every time there's a sale coming at the end of winter. If you buy more than your family can eat before it goes bad, it'll be a waste of money. But if you keep your eyes open for sales on produce that your family eats regularly, it'll pay off in the long run.
Learn which are the cheapest supermarket chains
When grocery shopping, it's best to be aware of which supermarkets are cheaper than others as this will save you time and often money. Grocery shopping at Aldi, for example, can cost you 30% less than at other supermarkets. Other cheap supermarket chains include Lidl, Iceland and Farmfoods.
Save money on your groceries with loyalty cards
Loyalty cards are one of the best ways to save money on your grocery shopping. You simply enter the barcodes of your loyalty cards into the machine when you're paying and your card will be scanned. Grocery stores will often offer deals or discounts to customers who shop with their loyalty cards, so it's well worth using them when you're in a supermarket that offers one.
Grocery shopping online is cheaper than buying in-store
If you find yourself shopping in the same supermarkets every single day, you should consider shopping online instead. Grocery shopping online is typically cheaper than buying food in-store as supermarket chains will try to attract customers by offering deals and discounts. Grocery shopping online also means you don't have to deal with the headache of finding a parking space and lugging your groceries home.
Grocery shopping at your local markets will save you money
Grocery shopping at your local farmer's market will not only support the environment but it'll also result in cheaper food products. Grocery stores are huge businesses that have to pay for employees, rent and more so they often have to pass on these additional costs to their customers. Grocery shopping locally means you're supporting a smaller business and the products will be cheaper.
Prep your meals for the whole week
Another way to save money on groceries is by planning your weekly menu first before you head grocery shopping. Grocery shopping with a plan will not only result in lower food costs but it'll also prevent you from overspending or buying unnecessary items that you don't need. Grocery shopping without a plan can often result in impulse buys or a growing pile of grocery bills that you won't be able to pay off.
Grocery shop alone to stay focused
If your family is always tagging along with you on grocery shopping trips, stop being so polite! Grocery shopping with other people means more distractions and ultimately higher food costs. Grocery shopping alone will result in you staying focused and being more likely to stick to your list. Grocery shopping with a friend or family member is fine, just don't invite everyone along as they'll likely distract from your original goals.
Grocery shop with cash only
Grocery shopping with cash makes it easier for you to stick to your list and only buy the items that you need. Grocery shopping with cash means not having to worry about swiping your credit card or overdrawing your account, so it'll make it easier for you to stick to your budget. Grocery shopping with cash will also make you think twice before buying anything extras because you don't want to reduce your balance to zero. Grocery shopping with cash will typically be cheaper as well as it'll force you to stick to the budget that you've made.
Buy items in Bulk
Bulk buying is another great way to save money on groceries. This strategy works particularly well when buying food like pasta, rice and noodles because you can buy in bulk without worrying about the expiration date. Grocery shopping in bulk automatically results in lower overall costs as you're not required to pay for any extra packaging for smaller items. Grocery shopping in bulk is also environmentally friendly, so it's a great way to be more conscious about your actions.
All in all, following these tips should help you save a bit of money on your next grocery shop. Granted, some of these tactics might take a little effort (like finding the cheapest supermarket in your area), but it's definitely worth it when you can shave a few bucks off your total bill. And if you really want to maximise your savings, try shopping online or alone – that way you can stay focused and avoid any unnecessary purchases. Finally, another great way to save is by buying items in bulk whenever possible. So put these tips into practice and see how much money you can actually save!