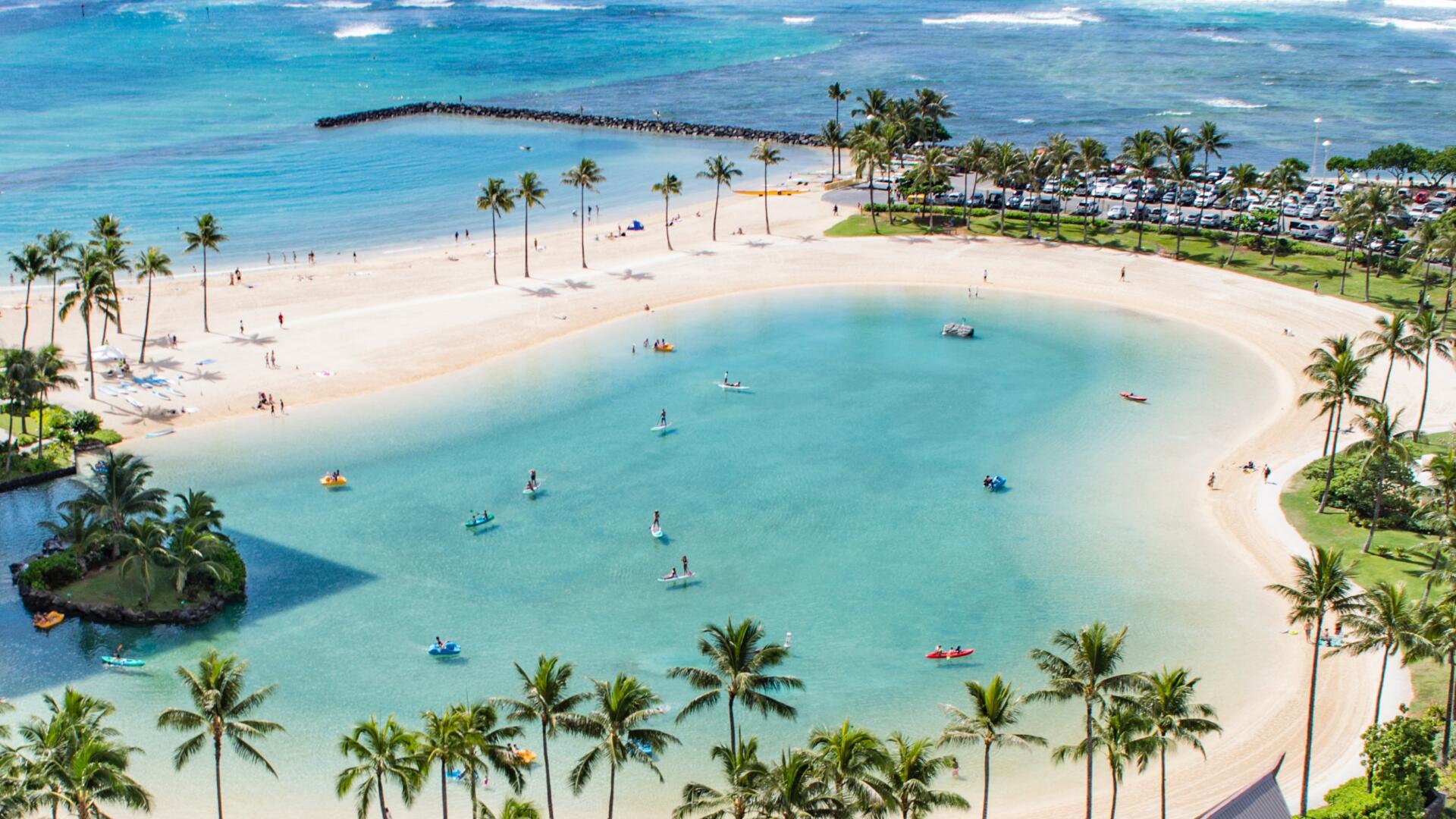 If you live in a country that experiences long winters and grey skies, the prospect of going to a warm-weather destination for your family holiday is truly enticing. Thankfully, there are many destinations out there that are blessed to have warm weather all year round. Best of all, these destinations got something uniquely awesome to offer for families who love adventures, especially those looking to outrun chilly temperatures. So, here are the top warm-weather family holidays to inspire you in planning your next family getaway.
Thanks to its almost year-round warm climate, Portugal is undoubtedly a popular destination for family holidays. Lying next to Spain in the southwestern part of Europe, it boasts some of the most beautiful beaches and impressive cultural sights. And since it's a small country, it's fairly easy to travel around to explore its many sites.
If you're here to explore the great outdoors, head north to Porto. Famous for its port dessert wine, this coastal city's historic centre is part of the UNESCO World Heritage Sites. Meanwhile, you will find secluded beaches and unspoilt villages in the north. The landscape is studded with vineyards and waterfalls, hiking trails, and Portuguese camping sites. In fact, one of the best things to do in Portugal with your family is to go camping.
Head to Algarve and enjoy the many child-friendly attractions of the region. It's home to stunning white sand beaches, beautiful mountains, charming villages, and nature reserves.
If your idea of a perfect family holiday is being surrounded by crystal clear waters and lounging under the sun as you watch your kids play on pristine white sands, the Maldives would be the perfect destination. Although they are not the place for budget holidays, there are now many family-friendly resorts that offer affordable packages for families. But if you have the money to splurge, why not stay in Maldivian overwater bungalows? They might come with a hefty price tag, but it's definitely worth the splurge given world-class amenities and impeccable service!
If your little ones have shown any interest in snorkelling or diving, then the Maldives are the perfect place to brush up on their diving skills. Most islands have shallow lagoons, making it very safe for kids to paddle in. Furthermore, the atoll formations of the Maldives are impeccably stunning, and its colourful corals are home to a wide variety of tropical fishes.
But if your little ones are not quite ready to take the plush, explore the Maldivian waters on a glass-bottomed boat! It's a great way for smaller kids to enjoy close-up views of the spectacular underwater marine life.
Crowded souks filled with snake charmers, twisting alleys in ancient medina, and stunning dunes of the Sahara are some of the incredible things you could experience in your family holiday to Morocco. This beautiful North African country gets plenty of sunshine all year, making it an ideal destination for warm weather family holidays.
The walled city of Marrakech is often the starting point for many family holidays in Morocco. Take your kids to explore the Jemaa el-Fnaa square, with its magical bazaars filled with exotic spices and witness snake charmers and storytellers delighting tourists with their performances. While in Marrakech, don't miss the chance to visit the stunning Majorelle Garden, featuring a mirage of more than 300 plant species derived from five continents.
In southern Morocco, the adventure continues as you venture into the mighty Atlas Mountains and visit the impressive Ait Benhaddou. Let your kids explore the maze of red fortifications and towers used as a backdrop for films including Lawrence of Arabia and Gladiator. If winter sun is what you're after, then head to Agadir. This coastal city lies along the Atlantic Ocean and is home to stunning beaches and a wide range of family-friendly resorts.
Tanzania is famous for its wildlife reserves, especially the classic Big 5 Safari destinations, such as the Ngorongoro Crater and Serengeti, where you are guaranteed remarkable sightings of wild animals. In addition, Tanzania's long tropical coastline and the beautiful beaches of Zanzibar make it a perfect destination for warm-weather family holidays.
Most of the family safaris in Tanzania include phenomenal game viewing and other fantastic activities, including mountain biking and camping in the vast wilderness of the Serengeti. Take the kids inland to explore the Mikumi National Park, which offers incredible wildlife spotting opportunities, from elephants to buffalos and large herds of antelope. Venture into the dense rainforest of the Uluguru Mountains, where you'll find Colobus monkeys and other interesting wildlife species.
Discover the spice island of Zanzibar, with its beautiful beaches and a host of fun water sports activities, from kite surfing to snorkelling and kayaking. Experience sea safaris where you get the chance to encounter a variety of marine life, including dolphins and whales.
Thanks to its chequered history of domination, Croatia is one of the most diverse countries in Europe. Its biggest draw is the seemingly endless Adriatic Coast, dazzling coastal towns, azure waters, and unspoilt islands. If you're looking for a destination with the perfect recipe for unforgettable family holidays, Croatia is the best place to go.
Croatia is a haven for families who love nature. It has an island national park called Mljet, home to stunning rivers, canyons, lakes, and waterfalls. The park offers fun family activities, from hiking to kayaking around Vis Island. For more thrilling adventures, go white water rafting down the Cetina River or plunge into the gorgeous waterfalls of Plitvice National Park.
Head northwest to the beautiful island of Istria. Your kids will love exploring its red-tiled coastal towns, inland hill villages, and gorging on pasta and truffles. Wander around the massive medieval walls of Dubrovnik, which earned its iconic status not only because of its charming Old Town but also because of the beautiful suburbs of Lapad, Gruž, and Babin Kuk, whose hotels and beaches are only minutes away using its efficient bus service.