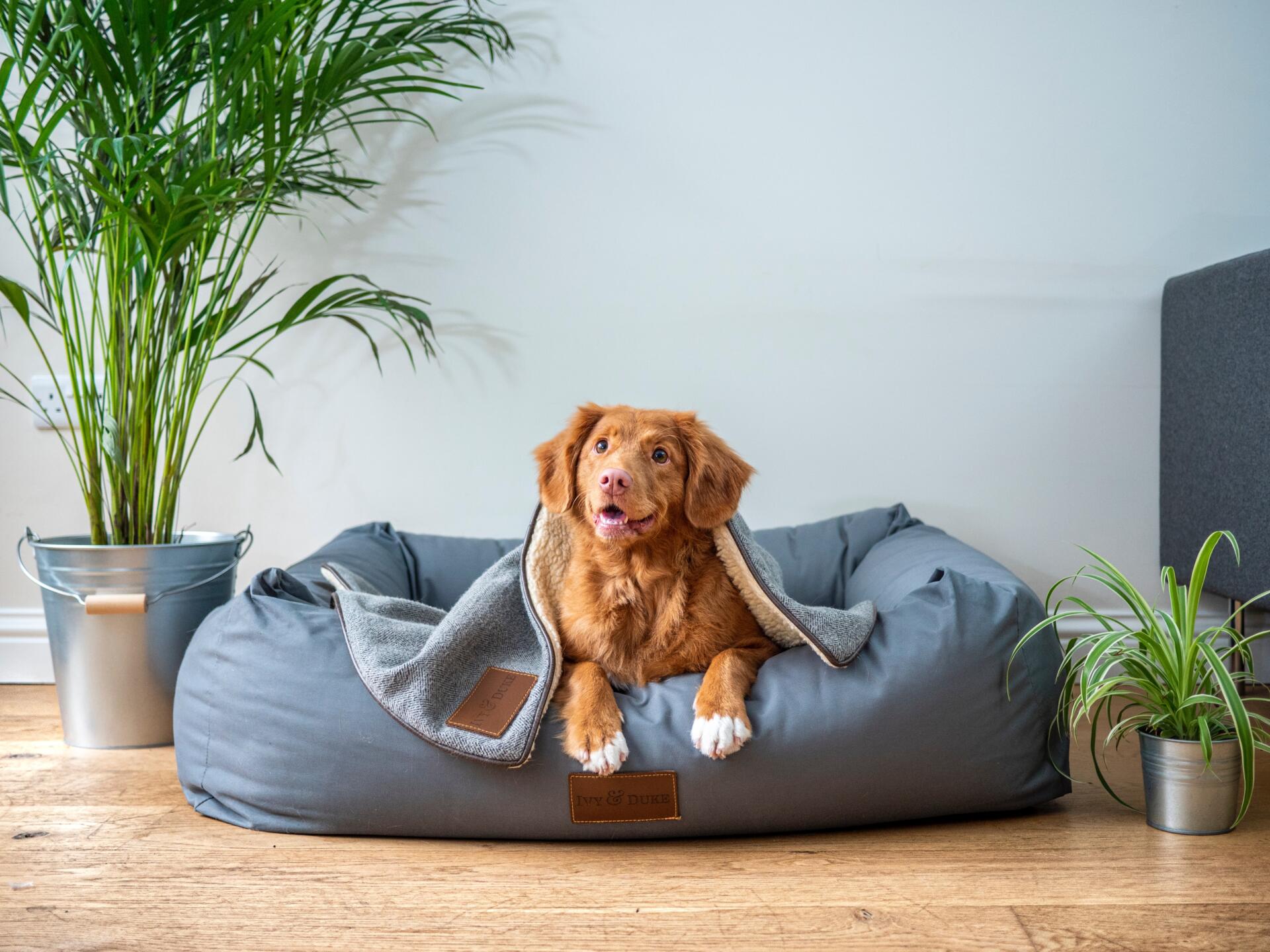 After a bumper year for the property market, seeing an 11% rise in house prices year-on-year, many have capitalised – and moving figures for 2022 are sure to increase. If you're one of the many with a house move on the horizon, chances are you are knee-deep in planning and organisation. But if you're a household with an additional member of the family in the form of a furry friend, it is vitally important to include their needs in your plans. The following three tips can be incredibly useful in pinning your
Preparation is Key
Preparation is naturally crucial to any house move, but there are certain preparative measures you can take that specifically address your dog's comfort and safety throughout the move. You may already be considering hiring out for removals; on top of the stress benefits to having additional help with the move, a removal company can also allow you to focus more fully on the comfort of your pet.
Another key way you can prepare is mentally. Pets often read their owners' emotions, and mirror them. By managing your own stress levels well, you can have a positive impact on the mood of your dog during the move.
Understanding Anxiety
Moving home is a stressful enough experience for humans, being a time that requires immense organisational effort as well as property and financial management. For pets, though, the process can be even more stressful; to them, they are being transported away from the place they know to be home in unfamiliar circumstances. Pet stress and anxiety can manifest in different ways to anxiety in humans, and it is important to understand the distinctions and symptoms in order to recognise when your dog may be experiencing stress.
Familiar symptoms of canine stress include the placement of the tail between the legs, and the instantly recognisable 'hang-dog' expression – but more subtle symptoms are expressed in the form of yawning and the licking of lips. The effects of such anxiety can be mitigated by introducing a tolerance training regimen early. For example, getting your dog accustomed to car and road noises can ensure they remain relatively settled during the move itself.
Allocate a Safe Room in Your New Home
When you get to your new property, one of the first things you should do is allocate a 'safe room' to place your dog. This room should contain their bed, toys and provide access to food and water. You could also place some personal effects in there, such as cushions, bedding or soft furnishings that have retained the smell of the old property. This way, they can acclimatise to the smell of the new house in a controlled environment, and away from the stress and noise of transporting belongings into the house.