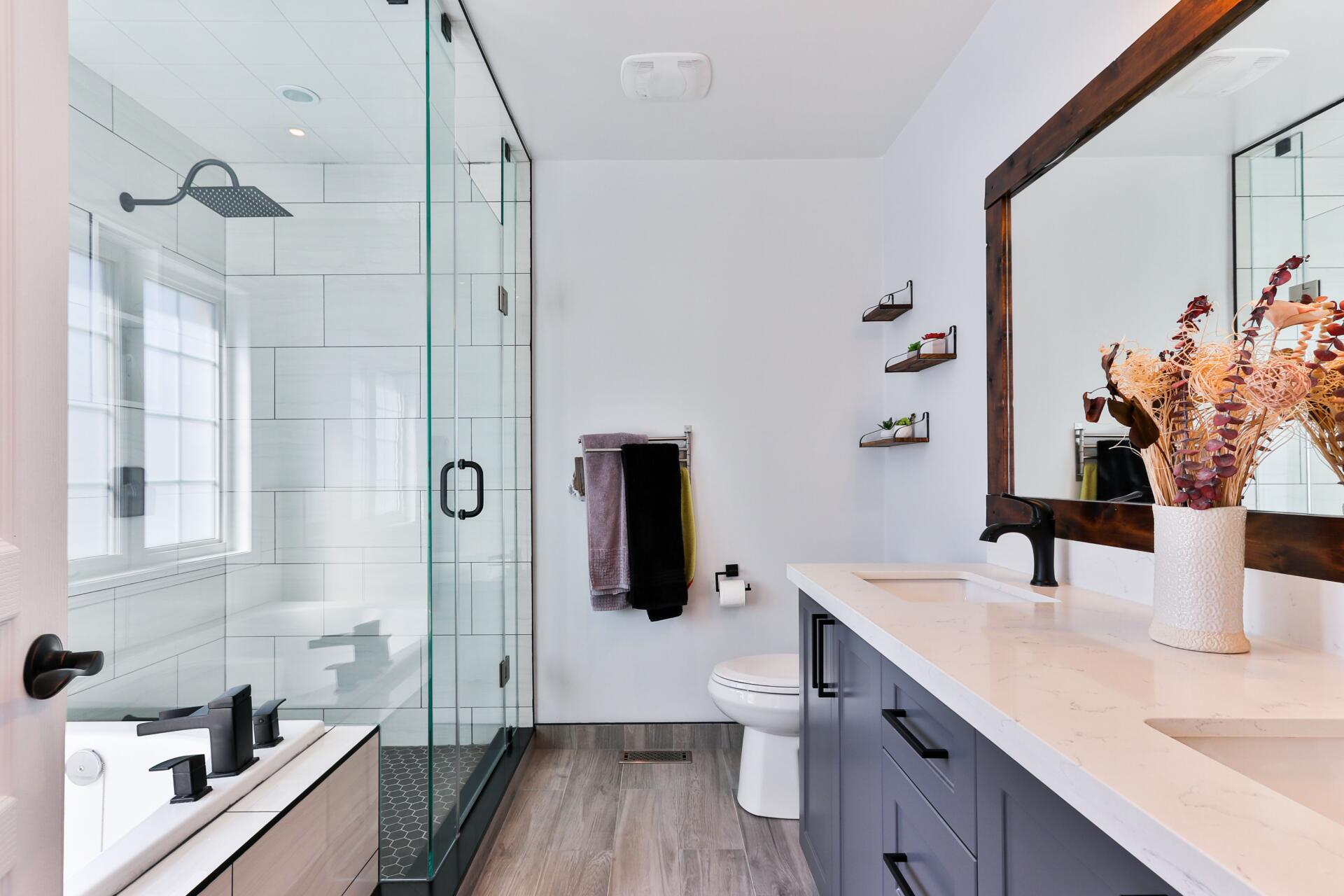 The bathroom is often the room which gets overlooked the most when it comes to home renovations. It's not used as frequently as the lounge or the kitchen and it's often the last room we think of. But a recently renovated bathroom can be a surprisingly affordable way to add quick value to your home. It can, however, be difficult, particularly if you are short on space and money.
But whether you're looking to improve functionality, increase storage space, or simply freshen up the look, there are a number of cost-effective ways to transform your bathroom into a comfortable and stylish space that meets the needs of your whole family.
To give you some guidance, here are some tips to help upgrade the features and design of your family bathroom without breaking the bank.
Deep clean
It may sound silly, but instead of going all out on new features and fittings, you can sometimes make the world of difference just by giving the bathroom a damn good scrub! Spend a good few hours giving your bathroom a really deep clean to revitalise the space and make it sparkle. Clean out the grout from between the tiles and give everything a good polish and you'll be amazed how much fresher it feels. You might even find you can get away with repairing some things rather than replacing them. See if you can tighten up any loose taps or look for a ceramic resurfacing kit if you have noticed cracking or discolouration around your shower, sink and bath.
Set a budget
Setting a clear budget will help you determine which upgrades are feasible and ensure that you don't overspend. Be sure to factor in the cost of materials, labour, and any unexpected expenses that may arise. You can then use that budget to set the scope of the job. For example, if you have very little to work with, pop into your local bathroom showroom for some inspiration and see if there are any ideas you can take a crack at in a more cost-effective way. And remember, a fresh coat of paint is always affordable and often goes a very long way.
Choose affordable materials
When selecting materials for your bathroom upgrade, look for options that are both affordable and durable. For example, ceramic tile is a cost-effective choice for flooring and walls, and it comes in a variety of colours and styles. Vinyl flooring is another affordable option that is easy to install and maintain. If you're looking to add some colour and texture to your bathroom, meanwhile, consider using wallpaper or stencils to create a bold accent wall.
Add some style
Small touches can go a long way in giving your bathroom a stylish update. Consider adding a new shower curtain, bathmat, or towels in a coordinating colour scheme to give your bathroom a fresh look. You can also add some decorative elements, such as a plant, artwork, or a framed mirror, to add personality and charm to your space.
DIY vs. hiring a Professional
When it comes to bathroom upgrades, you can save money by doing some of the work yourself. However, if you're not comfortable with plumbing or electrical work, it's best to hire a professional to avoid any costly mistakes. Consider your skill level and the complexity of the project when deciding which tasks to tackle on your own and which ones to leave to the experts.