When we think back to our most cherished memories with our family, it's the moments we were out having a laugh, doing something different, and experiencing the world together. It's typically not the moments we spend sitting on the sofa for the third weekend in a row.
With that in mind, we found the best family activities to enjoy in Bristol. From nature activities to live music, foodie fests to sporty days out and beyond, here are some Bristol events ideas to do with the family this year.
AirHop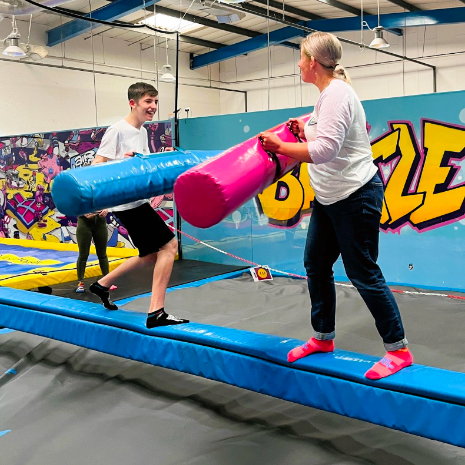 Photo: AirHop Trampoline Park Bristol / Facebook.com
When: Open Monday and Friday from 10 am – 7 pm, Saturdays and bank holidays from 9 am – 7 pm, and Sundays from 9 am – 6 pm
Where: Unit 5 Britannia Road, Patchway in Bristol BS34 5TA
If you and your family love to get active, AirHop is a great shout. There's lots to check out here including MiniHoppers for those aged 6 months to six years old, with the main court for bouncing, the dodgeball court (that also has trampolines), the Slamdunk Lanes for mini football and basketball games, augmented reality trampolines with games, a bouncy castle with toys, huge airbags, and more. Or you can simply bounce all day long. You'll all be flat out by the time you get home!
Foodies Festival Bristol 2023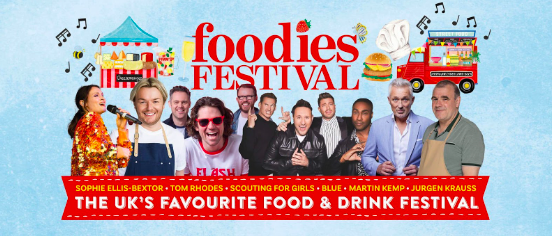 Photo: Foodies Festival / Facebook.com
When: Friday 12th – Sunday 14th May 2023
Where: Little Stoke Park in Bristol BS34 6LB
With a family-friendly live music lineup, loads of food and drink to enjoy, the kid's cookery section, and so much more, it's no wonder families love Foodies Festival. Enjoy live music by Blue, Scouting For Girls, and an ABBA Tribute while exploring world food and drink by top brands and chefs. Michelin-starred and top local chefs are among those set to cook up tasty treats for punters to enjoy, while Great British Bake Off stars will share tips live on stage with easy recipes you can make together as a family when you get home. Of course there's also the Drinks Theatre with wine, beer, and cocktails to check out too!
Bristol Festival of Nature 2023
Photo: Festival of Nature / Facebook.com
When: Friday 9th – Sunday 18th June 2023
Where: Millennium Square and Anchor Square in Bristol
The Festival of Nature is the UK's largest free celebration of the natural world. This year is its 20th anniversary and they're bringing 10 days of city-centre events, wildlife workshops, walks and talks, film screenings, performances, and family nature parties. Over at Millennium Square and Anchor Square on Saturday the 17th and Sunday the 18th, they'll bring two days of nature activities, food and drink, stalls, and guest talks. Perfect for outdoorsy families!
Wild Place Project
Photo: Wild Place Project / Facebook.com
When: Open daily from 10 am – 4 pm
Where: Wild Place Project, Blackhorse Hill in Bristol BS10 7TP
We'd argue most people enjoy the thrill and excitement of getting a glimpse at animals from around the world. If your family are animal fans, Wild Place Project should definitely be a
place you consider visiting on your next family outing. With lemurs, birds, bears, meerkats, giraffes, cheetahs, zebras, wolves, lynxes, wolverines and more, the park's 50 acres is packed with many animals, many endangered. In between visiting animals, daredevils can test their nerves on the Leap of Faith outdoor climbing adventure with a jump (hence the name) and the Giant Swing, which launches up to three people 25ft in the air.
Bristol Harbour Festival 2023

Photo: Bristol Harbour Festival / Facebook.com
When: Saturday 15th – Sunday 16th July 2023
Where: Bristol's Harbour, Queens Square and Millennium Square in Bristol BS1 5LF
Another free festival! Bristol's Harbour Festival boasts free live music, arts, and dance. Packing the weekend with plenty of thrills to keep everyone happy, there'll be family
activities, circus performers, dodgems, water activities like the Cardboard Boat Race and jet ski stunts, and more. Cirque Bijou will bring the tricks and trapeze, pop-up performances, and kids' entertainment on College Green. Head over and celebrate Bristol with the community, enjoy the entertainment on offer, and grab some food from the Food Court.
Wake The Tiger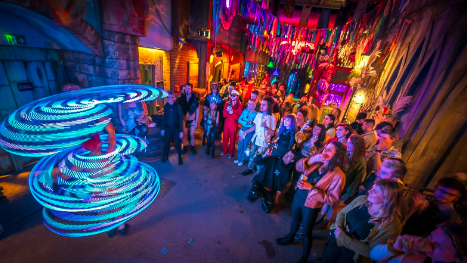 Photo: Wake The Tiger / Facebook.com
When: Open Wednesdays and Thursdays from 12 pm – 8 pm, Fridays from 12 pm – 10 pm, Saturdays from 10 am – 10 pm, and Sundays from 10 am – 6 pm
Where: 127 Albert Rd in Bristol BS2 0YA
Head over to Wake The Tiger to fall into a unique art experience. The immersive experience consists of 27 different environments brought to life by artwork, installations, soundscapes, secret passageways, narrative, and more. Join them to journey through portals, explore the world of Meridia, and so much more. Sensory sensitive sessions are also running for those who may struggle with sensory issues triggered by lots of people, lighting, and sound. Wake The Tiger is one of those places you have to experience for yourself to truly understand its magic. We don't want to be spoiling anything about it before you visit either!
Bristol is a fantastic city for family days out. There's always something going on for you and your family to enjoy instead of sitting indoors scrolling all day.