The weather here is gorgeous, so we have been making the most of it, and took the kids out to the local woods on their bikes. We are lucky enough to live in a gorgeous part of the world, with countryside on our doorstep.
What a gorgeous place for a bike ride. Max came along too in his sling so I had my hands free to help the children. We followed a bike trail all round the woods, and along the way there were activities for the children to stop and have a go on – climbing frames, rope nets, BMX style 'bumps' and little tree dens. We have a had a glorious morning in the Devon countryside, rounded off with a picnic lunch (which included home grown strawberries from our garden, yum yum!) looking at this stunning view: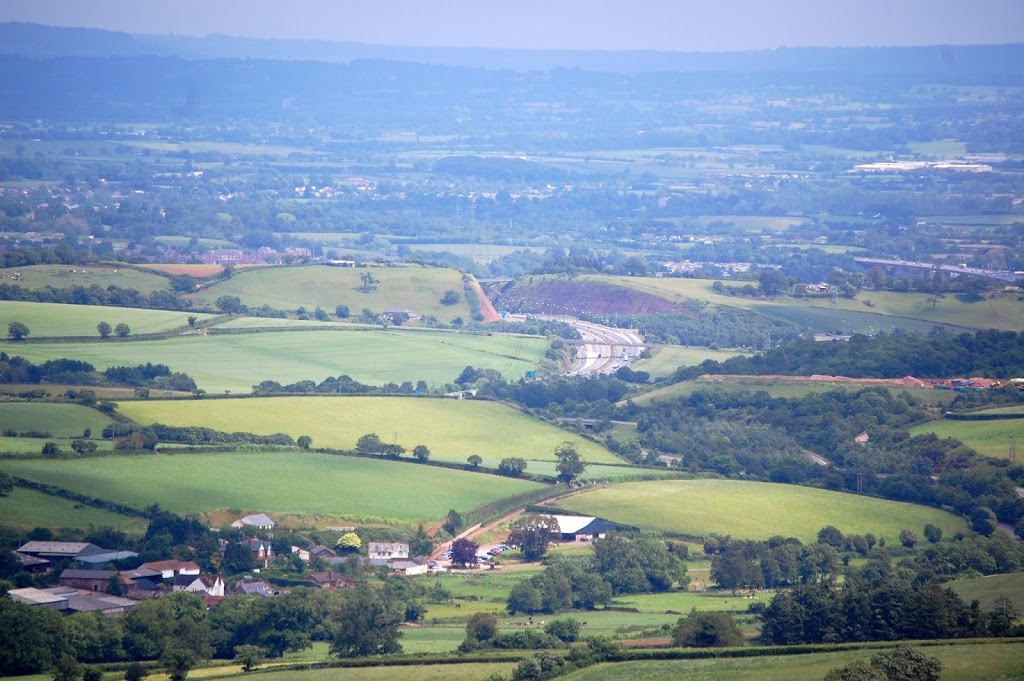 What better way to spend a sunny saturday? What has everyone else been up to?