Before Max was born, we were sent a gorgeous pair of Daisy Roots shoes: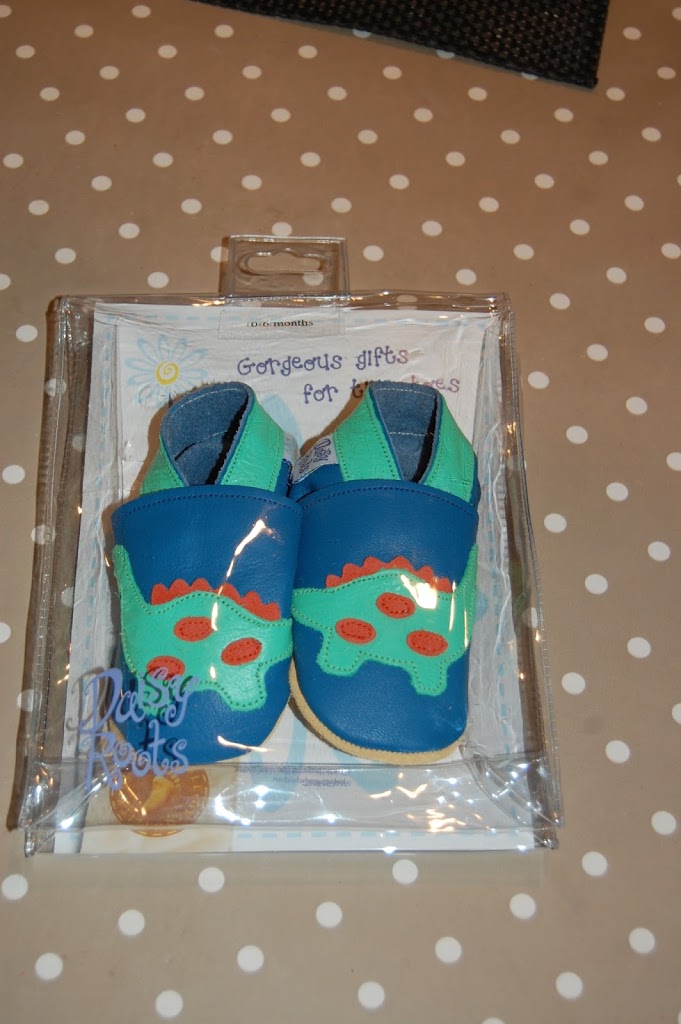 Now, obviously I had to get them out for a peek, and my first thought was how soft and supple they were. I am not normally a fan of shoes on babies, as I feel they can be restrictive and uncomfortable for tiny tots. However, I was pleasantly surprised with these, as the leather is so flexible that it would move with little feet, and not be restrictive at all.
Now Max is here, I have been dying to try them out on my gorgeous little tester – and I was not disappointed! They slide on very easily – no pushing or pulling required. Once on, I don't think Max even noticed he was wearing them! He gets very cross with socks on and wriggles and rubs his feet until they come off, but he didn't do that with these shoes, and I can only imagine it is because they are softer and more comfortable than socks!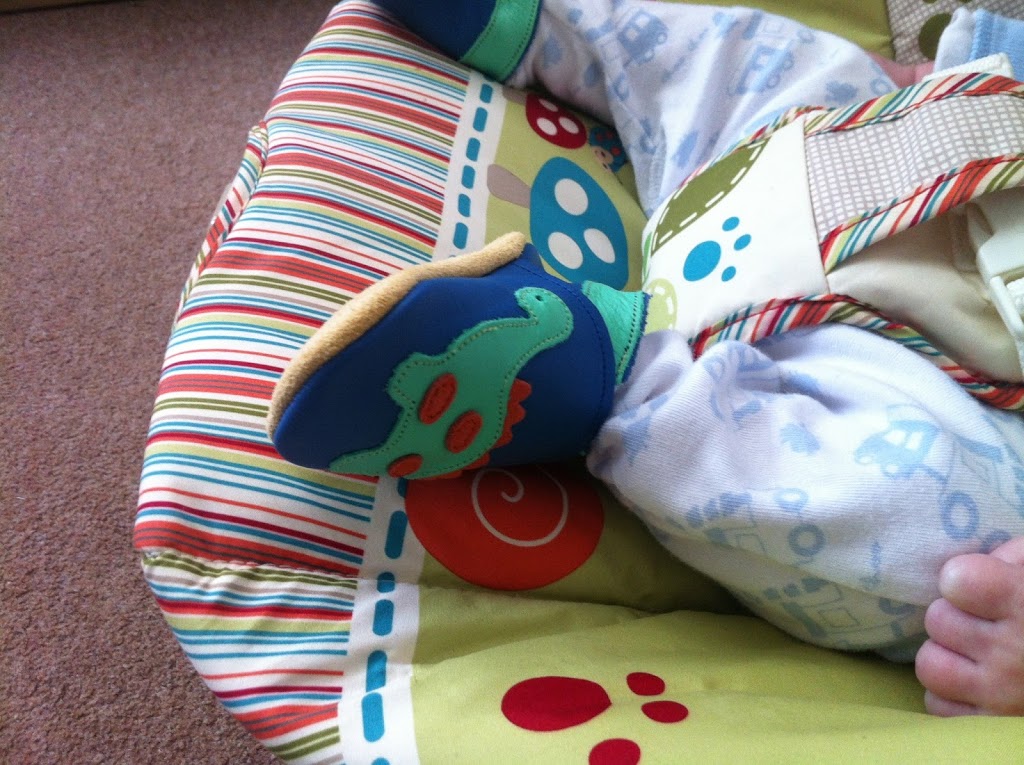 The designs are quite possibly the cutest I have ever seen, and I can't wait for the sun to come out so I can take Max out in the pushchair without a blanket on and show off his funky footwear!
You can see all the gorgeous shoe designs from Daisy Roots on their
website
or find them on
Twitter
and
Facebook
. I will certainly be ordering some more, as they are so lovely!
* I was sent this product free of charge for review purposes but all thoughts and opinions are my own *