You may remember that a little while ago, we were chosen as Rainbow Toy Testers, and last week we received a set of Jumbo Bananagrams to have a play with!
So what is it? Well it's basically like a giant game of scrabble. The bag is full of letter tiles which you can use to make words. The big bonus for me is that it involves no pens, paper or small fiddly pieces which is ideal when you have little children!
The Jumbo bananagrams are great for indoor or outdoor play and we have used them in the house, where Gemma practiced her word skills:
We have used them in the garden, where the children used them to leave charming messages for each other: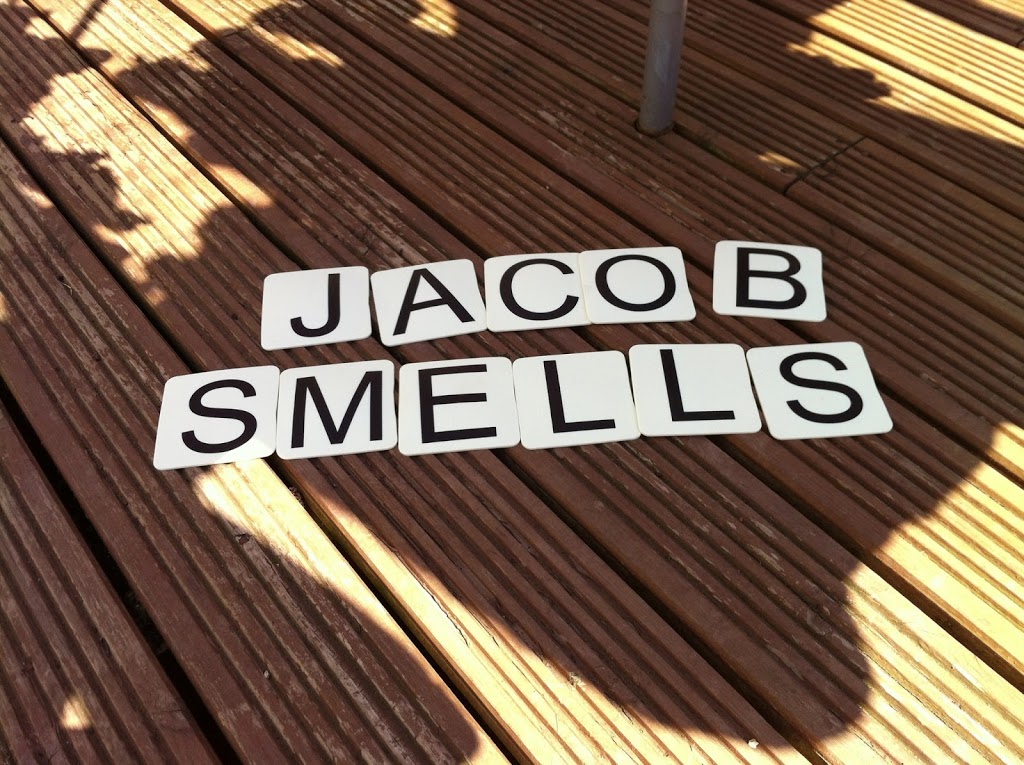 And we even took them to the park at the weekend, where Gemma and Jacob got their friends involved in a giant (and crazy) game of Bananagrams! All the parents were impressed, and said what a great game this is – fun, social and educational all at the same time!
So what do we think? We love it! It has been played many times since we got it. I do have one slight gripe though – all the tiles are capital letters. This has meant that Jacob has questioned words and spellings a few times as, in his own words, 'Capital letters only go at the beginning mummy'. As it is designed for children, I do think a range of capitals and lower case letters would be better.
* We were sent this product free of charge as part of the Rainbow Toy Awards toy testers program, but al thoughts and opinions are my own *