Every parent on the planet has heard of Sudocrem, and most parents will have a little tub of the classis Sudocrem hidden away in their changing bag or bathroom cabinet – it's very useful stuff! So when we were sent some of the new Sudocrem Mousse products, I was very interested to find out what they would be like.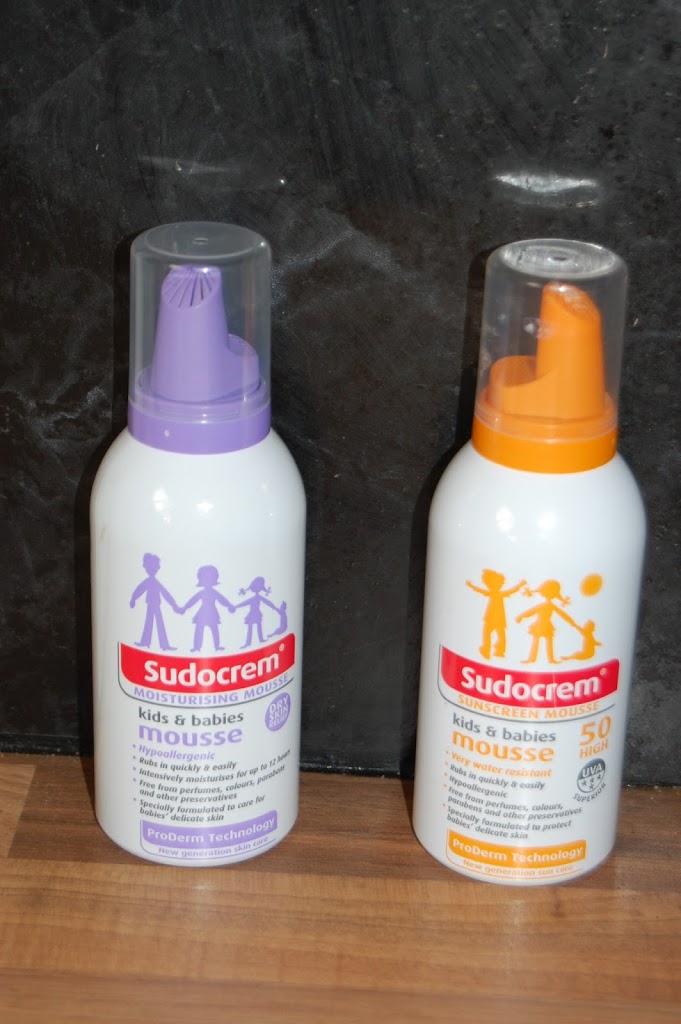 We were sent some Sudocrem Kids and Babies moisturising mousse, and some Kids and Babies sunscreen mousse.
The moisturising mousse is silky soft and the kids loved it as it comes out the tub like whipped cream! After a few days use, it had not caused Jacb's eczema to flare up like so many products do, and both the children have very smooth skin, so it seems to be working for us!
The sunscreen mousse is great for summer days as it has an SPF of 50 as well as UVA 4 star protection. It is much easier to apply than suncream as it doesn't run off your hands and go everywhere, and it rubs in super fast – almost as soon as you apply it to the skin. Ideal for when you have little monkeys trying to run off to play in the sun! This was even gentle enough for Max's newborn skin, and caused no irritation. And with long lasting, water resistant properties it will be ideal for the beach too!
You can find out more about Sudocrem Mousse products
HERE
.
* We were sent these products free of charge for review purposes but all thoughts and opinions are my own *