Roll up, Roll up – this is more than just another Walk in the Park!
Welcome to the fun and crazy world of The SunWalk London, organised by grant-making breast cancer charity, Walk the Walk.
But this is not just another walk in the park!
On Sunday 30thJune 2013, London's Battersea Park will host a unique and wonderful cocktail of 3 amazing walking challenges, live stage music, circus sideshows, stalls, dancing, delicious food, stilt walkers, clowns and escapades and experiences for all.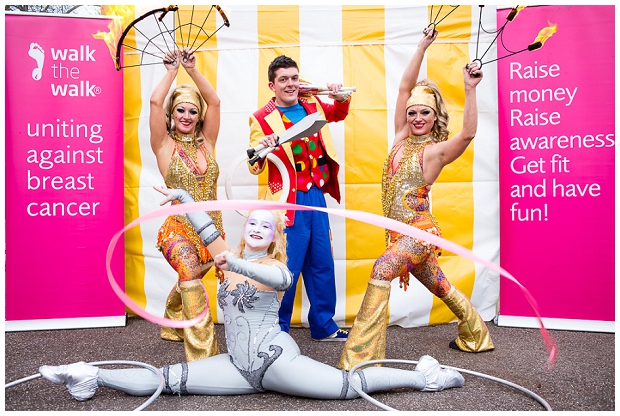 There'll be plenty of entertainment for the children, including popular Children's TV Stars Andy and Sid, who will be holding their own unique show! Stars from Strictly Come Dancing will also be hosting three exclusive "Dance the Dance" workshops, with the chance to get up close and personal and meet the dancers afterwards. Join Anton and Erin, Darren and Lillia, and Matt and Nicole for an unforgettable experience! Tickets for Andy and Sid's shows, and for Dance the Dance are available at WalktheWalk or on 01483 741430.
For the whole family, there'll also be free live music in the park from X-factor star Misha B, chart-topping band Sam and the Womp, singer/songwriter Sam Gray and the Urban Voices Collective, the singing group famous for performing at the Closing Ceremony of the 2012 Olympic Games.
There is free entry into SunWalk City all day. But if you really want to do something to make your day extra special, sign up now for one of the three Power Walking challenges – a 5K, 10K, or Half Marathon. You are not only going to have a day of experiences and visual delight, but you'll be getting fitter, reaching your own goal, and raising money and awareness for breast cancer.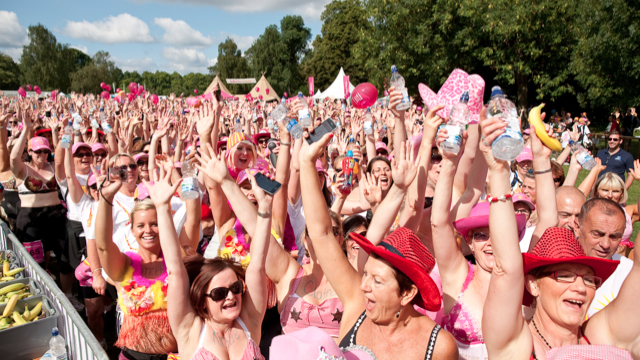 The whole family can take part, with a Power Walking challenge for every ability and as always all Walkers over the age of 13 will wear the Walk the Walk trademark of brightly decorated bras – with this year's Circus theme, there promises to be some wild and wonderful creations!
Walk the Walk has raised in excess of £86 million for vital breast cancer causes, since it launched 17 years ago, with money granted for research into breast cancer and to help improve the lives of those with cancer now.


· Sunday 30th June 2013, Battersea Park.
· Half marathon: minimum age on the day of the challenge is 13.
· 10k: minimum age on the day of the challenge is 6.
· 5K: no age restriction!
· Walkers are asked to raise a minimum of £100 in sponsorship, with those aged under 13 raising what they can.
· The entry fee for each distance is £27 (this includes one free place for a child under 13).
· The entry fee for additional children under 13 is £15.
· All participants aged 13 and over will receive a bra to decorate
· The SunWalk London raised more than £250,000 in 2012.