I was recently tagged by the lovely Colette from
We're going on an adventure
– she has written a post about what she would put in her Room 101 (Moths, mushrooms and Mr Gove as it turns out), and has tagged me to write my very own Room 101 post too. So here goes – the 3 things I want to banish from the world!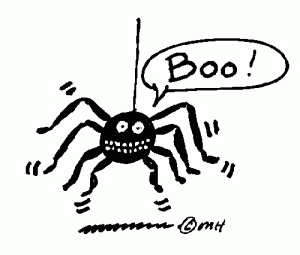 I HATE spiders. They have far too many legs, they are far too fast and they are just, well, creepy. I hate that they always wait until Kevin is at work before they pounce, forcing me to attack them with the hoover, or bash them with the nearest heavy thing. Whenever I see one, I inadvertently do a flappy, hopping up and down type dance which the kids think is hilarious. I know it's mad, I know they wont hurt me, but even so – I think they should be banished. Forever.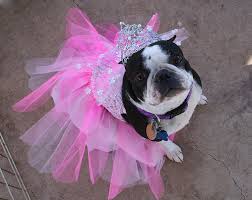 I know it should probably be the people who dress the dogs who get condemned to Room 101, but you get the drift. Dogs are animals, they have fur coats – they really don't need a tutu, a headband or a hoodie. It's just wrong.
People who park on pavements
I shall try to keep this short, as I am liable to go off on a rant here – but I really, really hate people who park their cars on the pavements, forcing me to walk in the road with a pushchair and 2 small children. It is impossible for me to hold both their hands while pushing the pram, and this means trusting 2 very small children to walk on a road, sensibly, and without stopping to look at stones, twigs, puddles etc.