I recently had a lovely message from Tyrrell Katz drop into my inbox, asking if we would like to review some of their lunchtime essentials. Having seen the gorgeousness of Tyrrell Katz products before, I replied with an enthusiastic YES!
We received a lovely selection of items: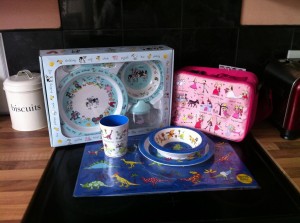 There is a gorgeous feeding set for Max, a dinosaur lunch set for Jacob, and a lunch bag for Gemma.
First up – Jacob wanted to try out his set straight away. The bowl holds the perfect amount of cereal for a 5 year old, and the plate is great for lunches. The placemat is not only great for meal times, but also ideal for playdoh, painting and any other messy activity – it protects my dinner table!
Jacob's favourite item by far is the cup. He loves the dinosaur pattern with the dinosaur names on – he particularly likes 'Soccer-saurus' and 'Do-you-think-he-saurus'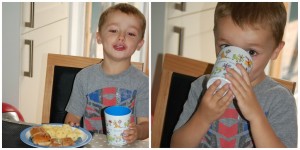 Now for Max's little set. As we have JUST started weaning, this set will come in really handy. So far we have only tried out the bowl and spoon for his purees, but as he grows the plate and beaker will be perfect for him to have his own meals.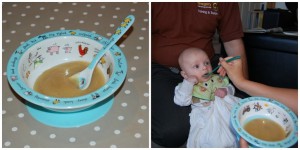 With the older 2 returning to school today, Gemma finally got a chance to try out her new lunch bag. The design on this is lovely – so pretty and unusual – and much more timeless than character lunchboxes. This is something I don't think she will grow out of after one term. It is spacious, sturdy, wipe clean, and insulated – perfect for the tough school environment!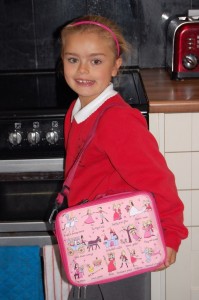 In short, I am impressed with Tyrrell Katz. I had seen their lovely designs around before but have never actually had any. Now that I have seen first hand how good the quality is, and how well designed the items are, I will definitely be investing in more items – certainly a lunch bag for Jacob, and probably more dinner-ware too. Now the only questions is…..what design should I choose? What would you go for?
* We were sent these items free of charge for review purposes, but all thoughts and opinions are my own *