Today has been a very….hectic sort of day. It was an early start to take Kevin along to Woodbury Common for the Royal Marines Commando Challenge (4k).
Kevin and a group of his workmates – aka the Gregory Bears – were brave enough to take part: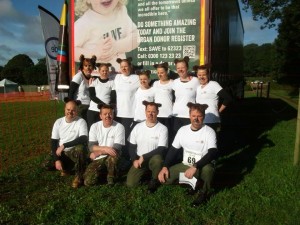 And I am pleased to say that they successfully completed the course – although they certainly didn't come back as clean as they started!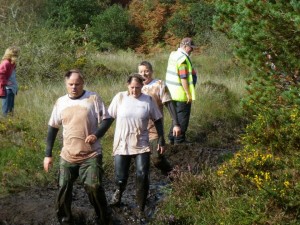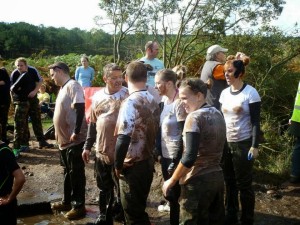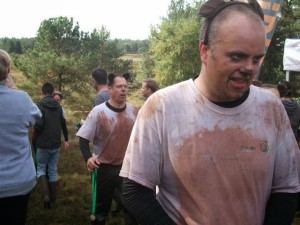 There were some really tough obstacles such as the teeny tiny tunnels that were barely big enough for one person to crawl through, and the famous 'sheep dip' where you are dunked into the water and pushed underneath a stone bridge, before being dragged out by a marine on the other side. All makes me feel a bit nervy, but the Gregory Bears were astounding.
Gemma and Jacob really enjoyed pulling their wellies on to jump in all the muddy puddles and watching the team compete – especially enjoying the sight of them all being transported to the start line in an army truck.
Raising over £1000 for the Devon Air Ambulance and the Royal Marines – well done to the Gregory Bears.