As a parent of young children, internet safety is something I take seriously, and something that does worry me. In this age of social media, it is all too easy for children to get themselves into danger – and as much as this is a huge concern, I belive it is also important for children to have a bit of independence – as long as it can be done safely.
A recent study has shown that 1 in 5 parents have been shocked by content they have discovered on their childs email, text or Facebook account.
More than one in ten parents have had to deal with their child being bullied online and a whopping 17 per cent have had to intervene after their child was threatened.
What's more concerning is that 23 per cent of parents said their child didn't know the perpetrator.
The worrying stats also revealed the average child doesn't actually know 40 per cent of the people they are friends with on Facebook.
It's no wonder then that one in four parents have confessed their snooping to their children because they were so concerned about what they found.
TOP 10 WAYS THAT PARENTS SNOOP
1. Reading messages on social networking sites
2. Checking their internet history
3. Reading their text messages
4. Monitoring their list of friends on social networking sites
5. Checking their pictures on social networking sites
6. Reading their emails
7. Checking their call list
8. Finding out their passwords
9. Asking teachers to keep an eye on their internet use
10. Getting a sibling to help to snoop
How do you feel about children using the internet? Have you ever 'snooped' to see what they are getting up to?
Bullguard identity protection is a software that offers complete Identity and Social Media protection. It allows parents to quietly and unobtrusively monitor messages, posts, photos and friends lists – and it will alert you if inappropriate content or suspicious strangers are detected. As well as all that, you also get complete identity protection, safeguarding your personal and financial details, and alerting you if your details have been stolen or compromised.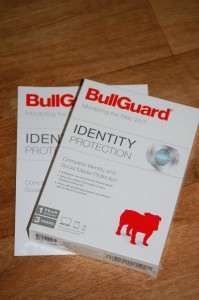 The software is easy to install – there are simple step by step instructions to guide you through, and it works across all devices and operating systems. And with 24/7 customer support provided as standard, I can rest assured that the whole family is protected both day and night.