Christmas is coming – there's no denying it. The children are bubbling over with Christmas excitement already, so when we were asked to review the new 'Santa Sprint' game from the people behind the Portable North Pole I just knew it would satisfy their Santa cravings. For now at least…
The game is very simple, and self explanatory. Gemma worked out how to do it herself, just by reading the simple on-screen instructions. In short – you are an elf, and your job is to collect things for Santa – stars, hot chocolate mugs, bags of cookies. You have to avoid the 'baddies' – little ice men and penguins who will freeze you if you are too slow!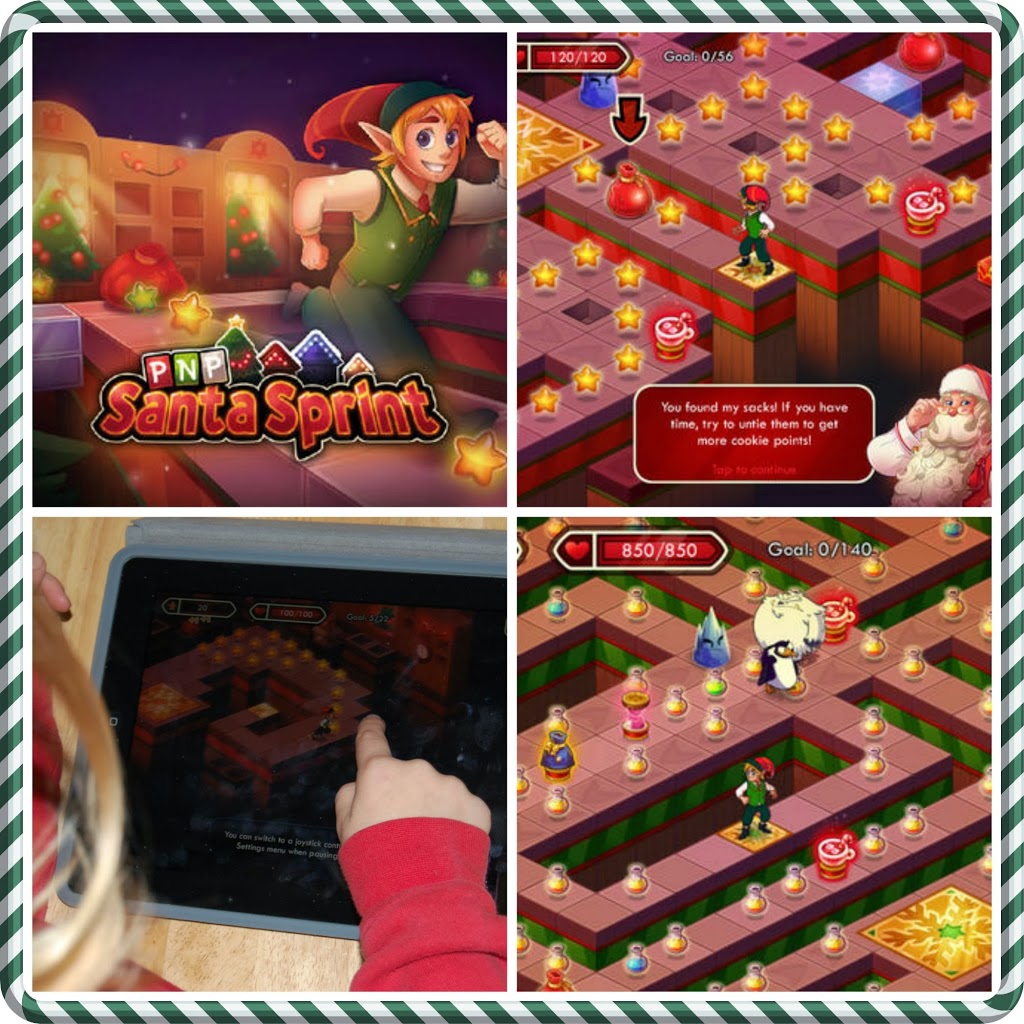 There are 3 levels to complete:
the workshop
the library
the stables
Each level has 15 floors of fun to complete, so you do get a decent amount of game for your money! After each floor, you have the option to 'upgrade' yourself and make it harder for the baddies to get you!
A perfect festive game for little ones – although they did need my help for some of the harder levels (not that I was much good at it at all), and when you complete a full level, Santa reads a lovely little story. IN the run up to Christmas, I get the feeling this game will be played A LOT.
* We were sent a download code to review this game. All thoughts and opinions are my own *