Have you ever been out and about with your pushchair and wish you had more space to put all your 'stuff'? The raincover takes up all the room in the basket, your changing bag is stuffed full of nappies and wipes and there is nowhere to put your bits and pieces – sound familiar?
Then the Silver Cross buggy organiser could be perfect for you. A really handy carrying and storage organiser that can attach to ANY pushchair, and has lots of useful pockets and a bottle holder.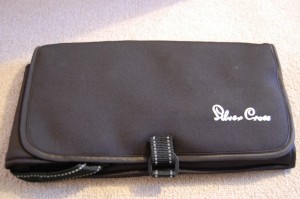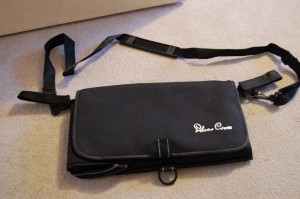 The buggy organiser attaches to the pushchair using stroller straps – simple velcro attachments that allow it to work with 2 handled or single bar handled pushchairs. It also has a long shoulder strap so you can carry it like a bag too. The material is thick, padded and extremely good quality.
When folded up it is very neat and compact. It is no thicker than a folded change mat you find inside changing bags.
Attaching to the pushchair takes seconds, and I was actually amazed by how much it can hold – it is so small and compact you only expect it to hold a few tiny bits. However I could fit 2 nappies, wipes, keys, phone, bottle and a packet of finger biscuits in there – meaning it would also be great as a small changing bag if you are just nipping out to the shops or to a friend's house.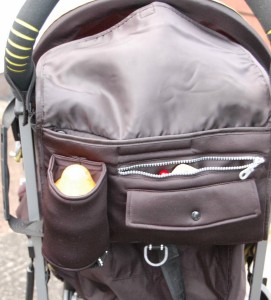 Attaching to a 2-handled pushchair is as simple as looping the velcro hoops over the handles. For a single bar handle, just undo the velcro and tighten around the bar.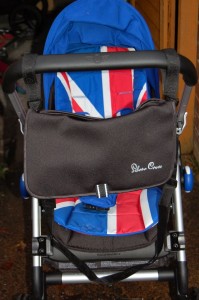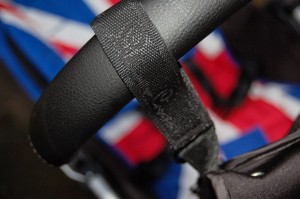 Versatile, easy to use, spacious and really handy to have, I think this buggy organiser is a must have for all parents. And with a Silver Cross brand name, you just know you are buying quality, well made products that will last and last.
* We were sent this item free of charge for the purpose of this review. All thoughts and opinions are my own *