Thomas the Tank Engine has been a regular feature in this house for a long time now – both Gemma and Jacob grew up loving the big blue engine and his friends, and even now at 7 and 5 they enjoy a Thomas story or DVD. So we were very excited to receive a Fisher Price Thomas take-n-play Adventure Castle set.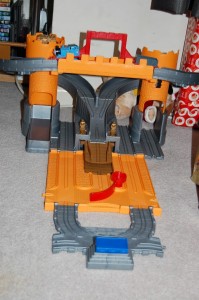 Very simple to put together, and with a whole host of clever features, this set would be a hit for any Thomas or train fanatic. Thomas and the Troublesome truck start at the top of the track – once you release the gates they whizz down the tracks, releasing treasure along the way, before popping out the drawbridge at the bottom and linking together before rolling gently to a stop. Very clever, and heaps of fun! You can add other Thomas trains and take-n-play sets to extend the track and your little ones imaginations!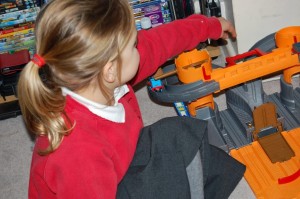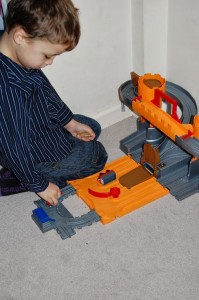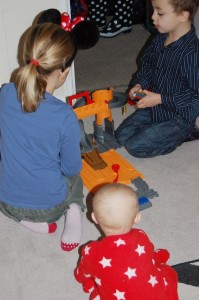 Everyone has enjoyed playing with this – even baby Max wanted to get in on the Thomas action! I also LOVE the fact that this set can be folded up into a very small package – ideal for taking to Grandparents houses, childminders or anywhere else you might be heading.
A perfect Christmas gift, this Thomas take n play set is currently available
here
for just £25.99.
Do you have a Thomas or a train fan? Would they love this for Christmas?
* We were sent this set free of charge for review purposes, but all thoughts and opinions are my own. *