You may remember that I was recently lucky enough to be chosen as a Koo-di and Purflo ambassador. This week, our first parcel of goodies arrived – and Max and I both dived into the box (literally in Max's case).
First out the box was the Koo-di kneeling mat. Designed to ease some of the pressure on tired knees, this is perfect for bathtime with your little ones. You can kneel to wash them and play without your poor knees being pressed into a hard floor. With the signature Koo-di spots, this will brighten up any bathroom.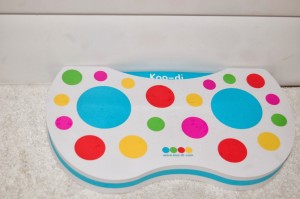 To co-ordinate with the kneeling mat is the Koo-di bath tap protector. A clever piece of kit that has 2 functions – it stops your tot from banging or bumping themselves on the taps, and it also protects them from the heat. Pop onto the hot tap, and it will change colour when it it hot – giving your little one a visual reminder not to touch. It should fit on most taps (single and mixer) – it is slightly loose on my single tap, but still works well.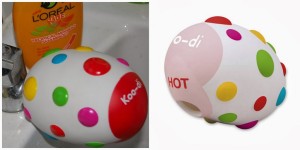 Following on from those 2 items was a bundle of squidgy softness. The Koo-di fluffy baby blanket caught Max's attention straight away. Made from super soft materials and trimmed with the bright polka dot trim Max loved this – he grabbed it and sat stroking it for a long time – he is a big fan of soft materials. At 100cm x 75cm it is plenty big enough for any purpose – we have been using it to keep Max warm and snug in the car seat.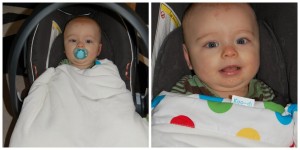 For those cold winter days we seem to be having a lot of at the moment, we have been using the Koo-di Snugsuit. Possibly my favourite item of all, this gorgeous all in one suit has the cutest non-slip spots on the feet and the bottom to help with grip when standing, sitting or walking. It is amazingly soft – almost silky, the fleece lining means it is ultra warm…and it's just the cutest.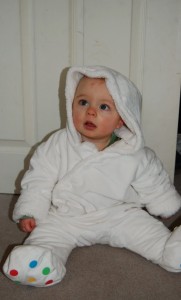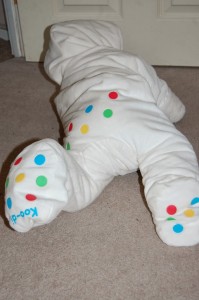 Finally, the Purflo SleepSac. I have used sleeping bags with all of my children, right from the beginning. The Purflo Sleepsac has a few little extras that I really like. The SleepSac comes with detachable sleeves – zip them off in the warmer weather, but when it is cold it keeps little arms toasty warm too. It has a full front zip opening so if you need to do a night-time nappy change it's easy peasy. But the biggest winner for me is the anti-allergenic Amicor filling, which prevents any build up of bacteria and dispels dust mites. With Max suffering from asthma and eczema this is incredibly important to us.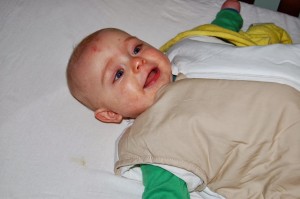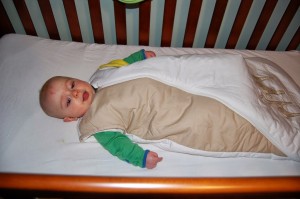 Our first Koo-di and Purflo ambassador review package has been a winner all round – we have loved every product – from the bright colours and practicality to the softness and anti-allergy properties. Everything is designed with children and parents in mind.
* We were sent these items as part of the Koodi/Purflo ambassador scheme. All thoughts and opinions are my own. *