Many of us will like a good cup of coffee to get us going in the morning, and coffee machines such as the Nespresso make this quick and easy, and open up a whole new world of flavours and taste sensations.

Gourmesso are the alternative capsule for your coffee machine. Available from just 21p per capsule, they are compatible with a HUGE range of coffee machines, and filled with the best quality Arabica and Robusta coffee beans from around the world. With 15 different flavour combinations, there is sure to be a coffee for everyone.

The capsules themselves look lovely – a great gift idea or a treat for yourself, these capsules will brighten up even the dullest winter morning.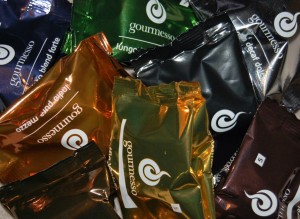 If you fancy giving these coffee capsules a try for yourself, then why not enter my competition? It couldn't be simpler – just enter via the Rafflecopter form below!
* Terms and conditions – competition ends on 27/12/13 and winner will be chosen shortly afterwards by random generator. The winner will receive an email and must claim their prize within 10 days or it will be redrawn. * Win competitions at ThePrizeFinder.com