Gemma turns 8 in two weeks time. She is having a tea party at home, and she has requested pink fairy cakes for her and her friends. So, this weekend we had a practice run – and a taste test of course! They were super simple to make, and I am fairly sure they will go down well with Gemma and her friends!
Ingredients
125g margarine
125g caster sugar
125g self raising flour
2 eggs
1 teaspoon vanilla essence
Decoration
150g icing sugar
3-4 teaspoons water
Decorations of choice – we used pink sugar sprinkles, but you could use hundreds and thousands, chocolate chips, whatever takes your fancy!
Method
Pop all the cake ingredients into a bowl and beat with a wooden spoon until smooth, then spoon into cake cases
Bake for 15-18 minutes at 180*C
Once cool, make the icing. Mix the water into the icing sugar slowly until you have a smooth paste. Spread over the cakes, the decorate and leave to cool
Eat!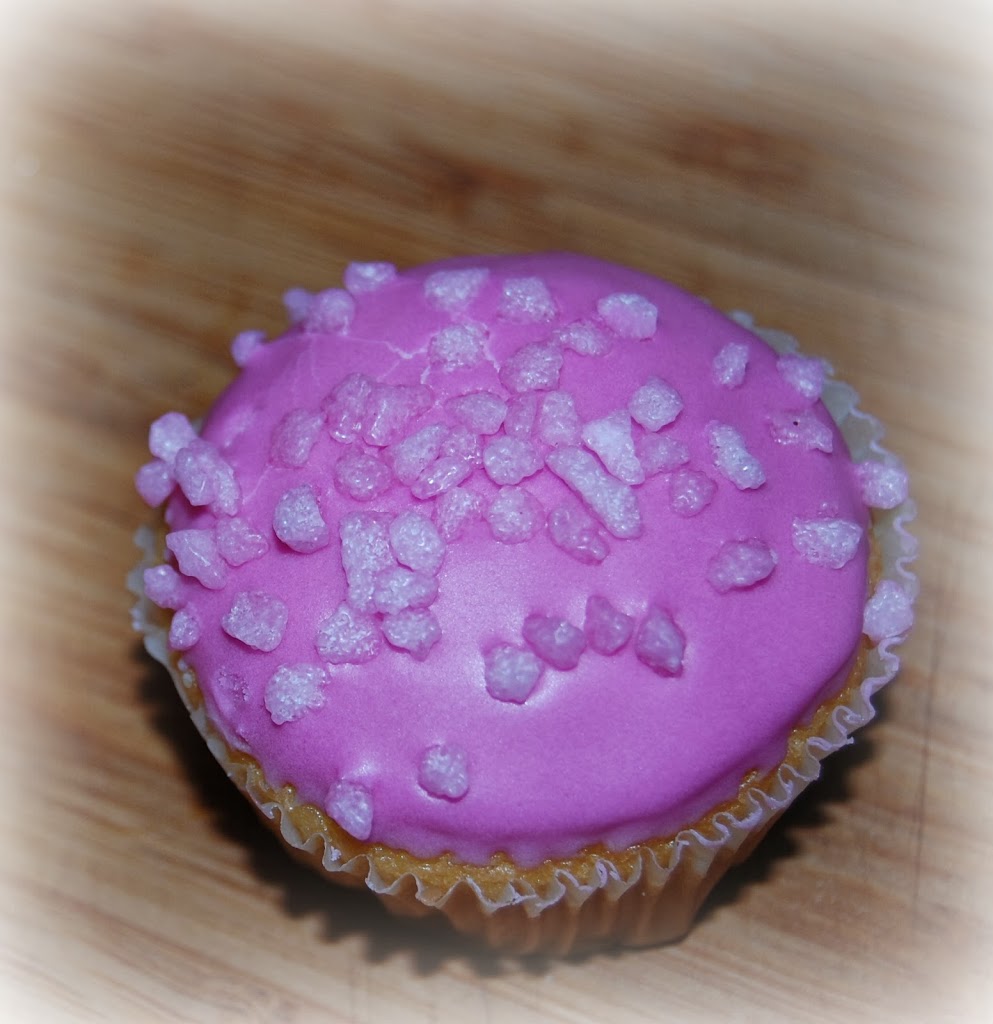 I will let you know how well they are received at the party, but we love them. Ever so simple, great to make with children, and totally yum. Winner!