I have used baby carriers before – stretchy wraps have always been my preferred choice for comfort and snugness. So when I was asked to review a Snugiwrap I decided to choose a classic Mei-Tai carrier, knowing that this would allow me to try a back carry as well as the front carry I usually use.
The classic Mei-Tai front carry is fairly straightforward to master – in essence you just wrap the waist band around yourself, pop baby into the panelled section and secure – making sure the legs are supported in the 'knee to knee' way.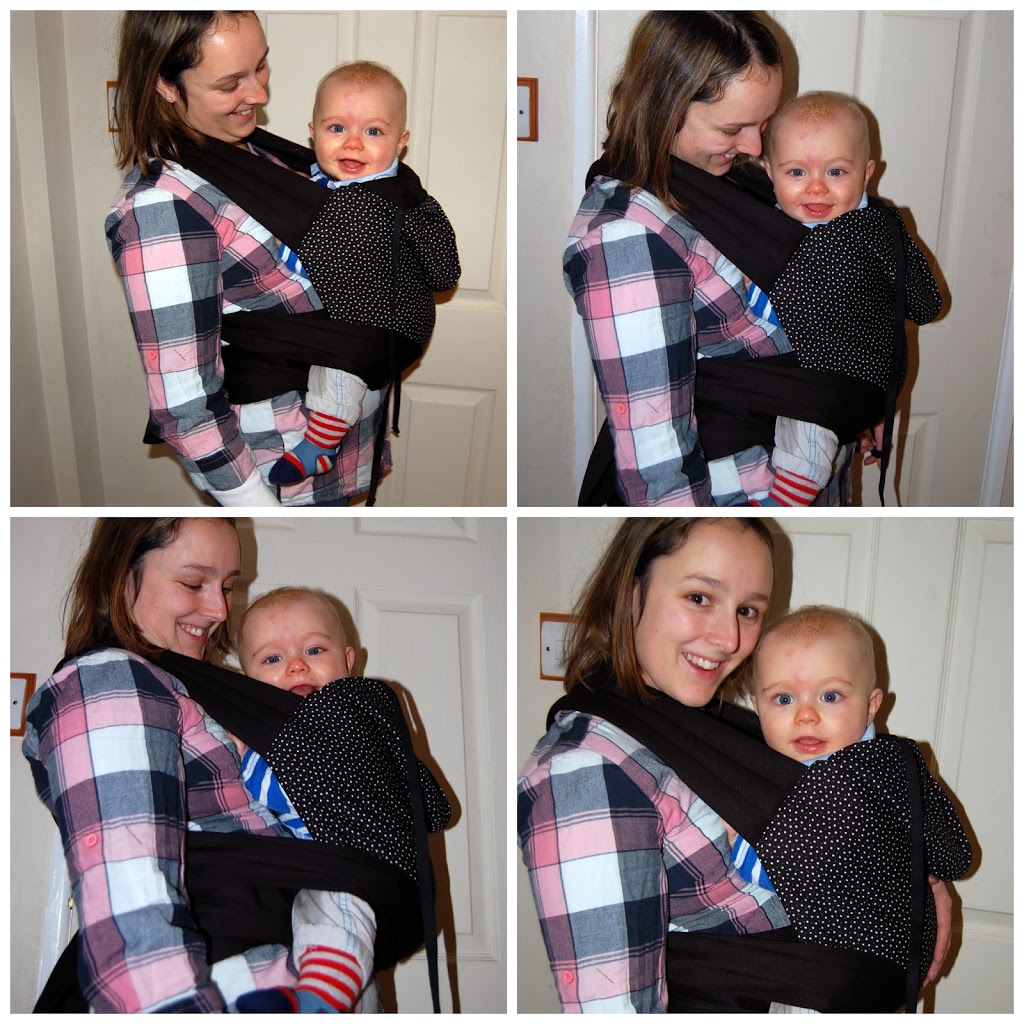 I love having Max in a carrier this way – close enough to kiss as they say. As a fairly clingy baby anyway, a carrier like this suits us both – Max can be carried close to me, and I have my hands free to carry on with what I need to do. The weight is evenly distributed and so he never feels heavy, even after a fairly long period in the wrap.
As much as I love babywearing, I have never before attempted a back carry – so this is a first for us! Getting Max into a back carry is not as easy as a front carry – you certainly need to practice this a few times before you attempt it on your own. Once on, it is super comfortable – and Max loves it! We did the school run in like this today, and he really enjoyed being able to see everything, look around and pull my hair…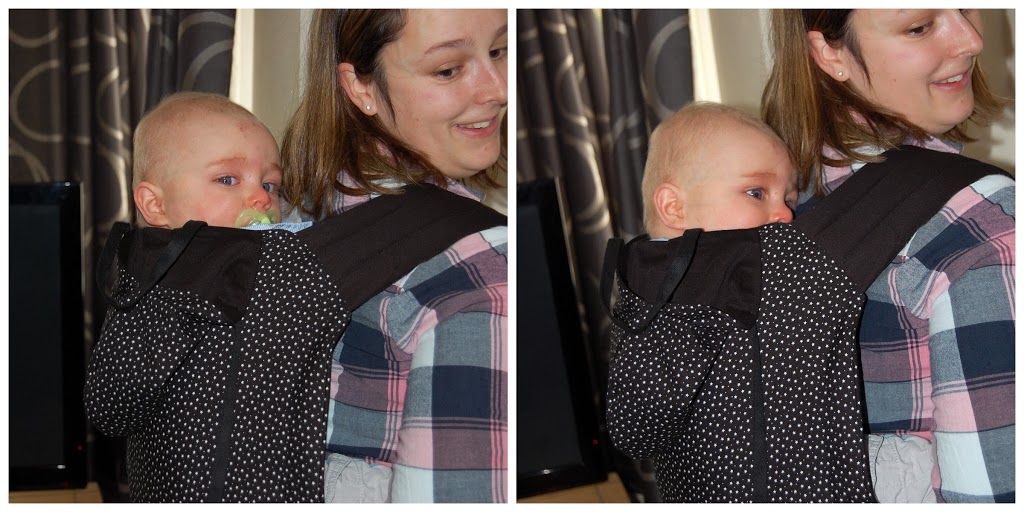 The classic Mei-Tai even comes with a hood for when it is cold and windy outside.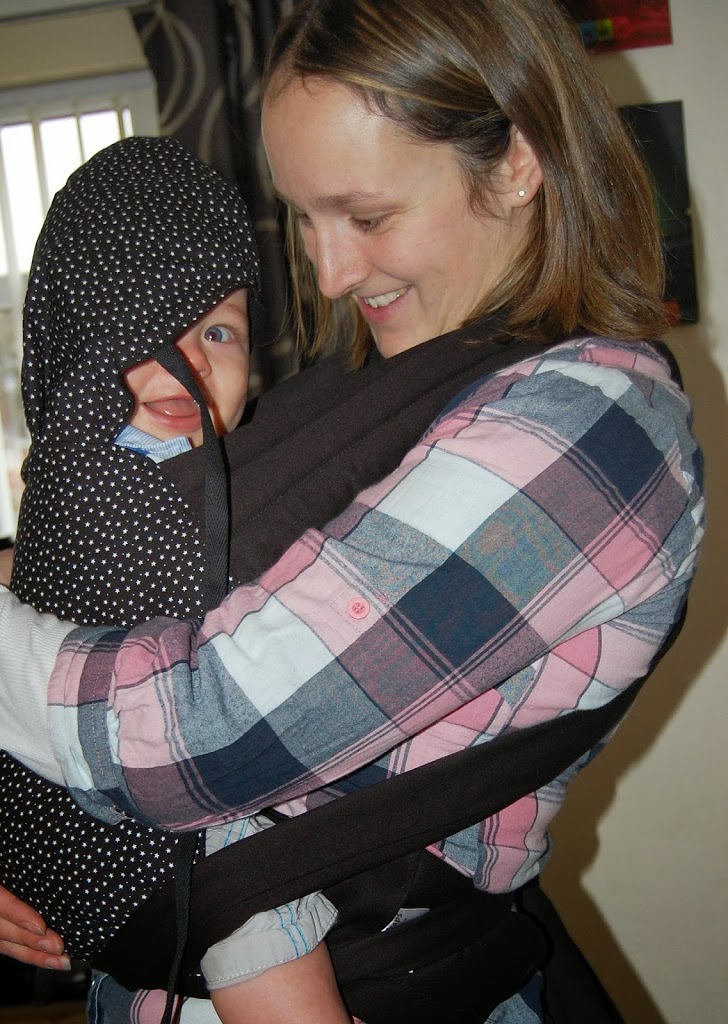 I am converted to the Mei-Tai now – I love the option to carry Max on my front, back or hip. I love how easy it is to use – I can easily manage it on my own – and I love the softness of the material and how securely it holds Max in the correct position. I know he will be comfortable, and that his legs and spine are properly supported.
* I was sent this carrier free of charge for the purpose of this review, but all thoughts and opinions are my own. *