I was recently lucky enough to be chosen as a Babies R Us Babyologist, and we were sent the MAM microwave steam steriliser to review.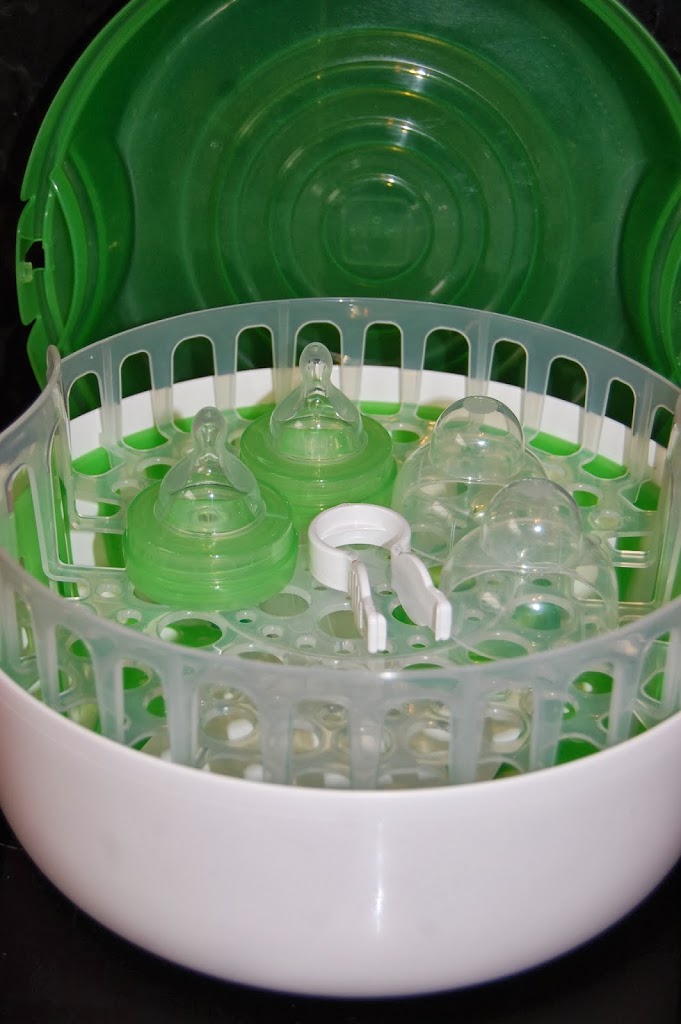 It is a really lovely little set, which comes complete with 2 MAM anti-colic bottles and a newborn soother.
The steriliser itself is a reasonable size – not too large, although you might want to check the size of your microwave before you buy, as it may not fit in some of the smaller models. It can hold 6 bottles, so is the perfect size for daily use, and only takes 4-8 minutes to sterilise – ideal if you are in a bit of a hurry!
The bottles fit neatly into the base of the steriliser, with the teats, lids and any accessories sitting on the top rack. Pop the lid on and away you go.
If you are travelling, you can use as a cold water steriliser. I am intending to use it this way when we go on holiday later in the year, as I am not sure if there will be a microwave where we are staying.
The MAM steriliser just does what it says on the tin. It's a compact yet well proportioned option, and I like the fact it can be tucked away inside the microwave when not in use – keeps my kitchen clutter free!
Priced very reasonably at £30, I think this is a great investment for any parent.