I was recently offered the chance to review a canvas print from Canvas Design UK. Although I jumped at the chance, it took me a good while to choose which of our photos we wanted put onto a canvas – Kevin is very good at photography, and so we have a lot of beautiful shots.
Eventually I decided on a photo of Max in the bath. We already have canvases of Gemma and Jacob, so thought it would be nice to have one of Max too.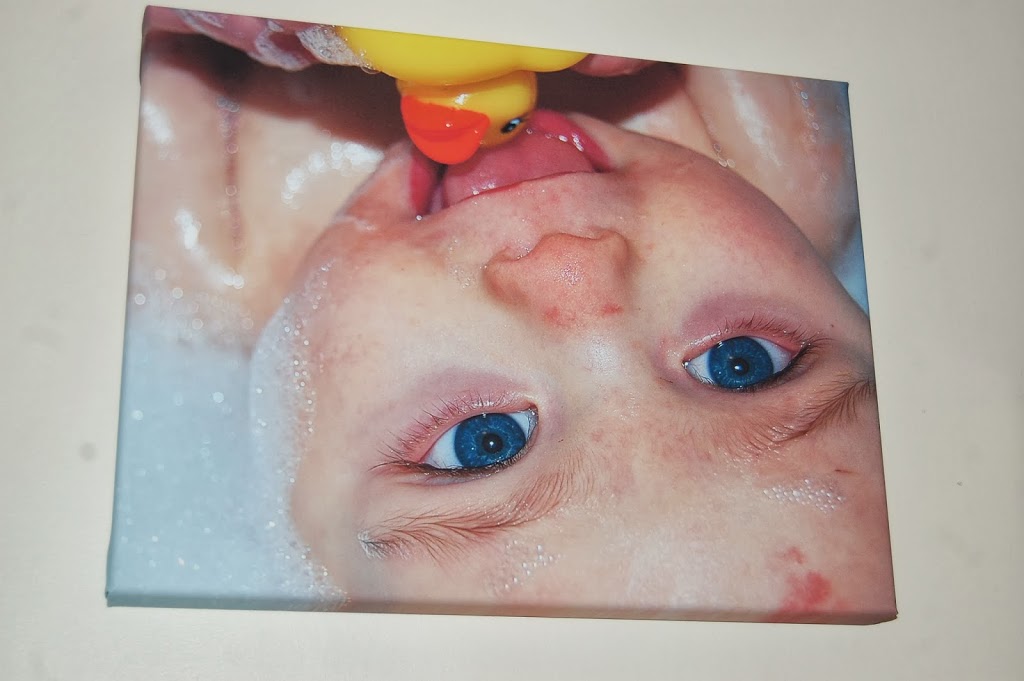 I always worry with canvases that the image will be distorted, or will not be reproduced properly. My concerns were unfounded in this case. I simply emailed over my image, and withing 2 working days my beautiful canvas was delivered to my door. The image is at stunning and bright as it was originally, and I love it. It now hangs in pride of place in my bathroom – beacuse honestly, where else would this picture go?
Would you like to win a canvas of your favourite image?
You can choose any size from 6″ x 6″ right up to 40″ x 40″ (Check out the sizes available
here
)
All you have to do is enter via the rafflecopter form below.
a Rafflecopter giveaway
Win competitions at ThePrizeFinder.com