I am a huge fan of shopping for baby products in the supermarket – for two reasons.
1. It is just so easy to pick up what you need when you are doing your weekly shop
2. The prices are usually much more reasonable than many nursery retailers.
Our weekly food shop usually happens at Tesco, and so the majority of our baby items end up coming from there. With Max being a fairly new weaner, the areas we usually visit are the baby feeding area for beakers and cutlery, baby nutrition for his snacks and finger foods, as well as always being on the lookout for foods for a healthy baby diet.
I am not a huge fan of filling Max up with jars of commercial baby food, which is great as Tesco offers a fantastically versatile range of snacks and fingers foods, which work well for us. Max's favourites are the Ella's Kitchen nibbly fingers and the Organix crunchy sticks – both easy for him to hold and eat himself – he's a very independent little person! He has recently learnt to drink water from a beaker too – we have the Tommee Tippee first beaker for this, mainly because it has 2 handles that are the right size for small hands to manage.
Being a regular Tesco shopper, I have also noticed the baby event and have managed to pick up several bargains. The best one has to be a couple of these Lindam stair gates – just £16 each, and a must have for our new crawler who is into absolutely everything! We have one at the top of the stairs and one across the living room door to keep him away from the front door and the stairs.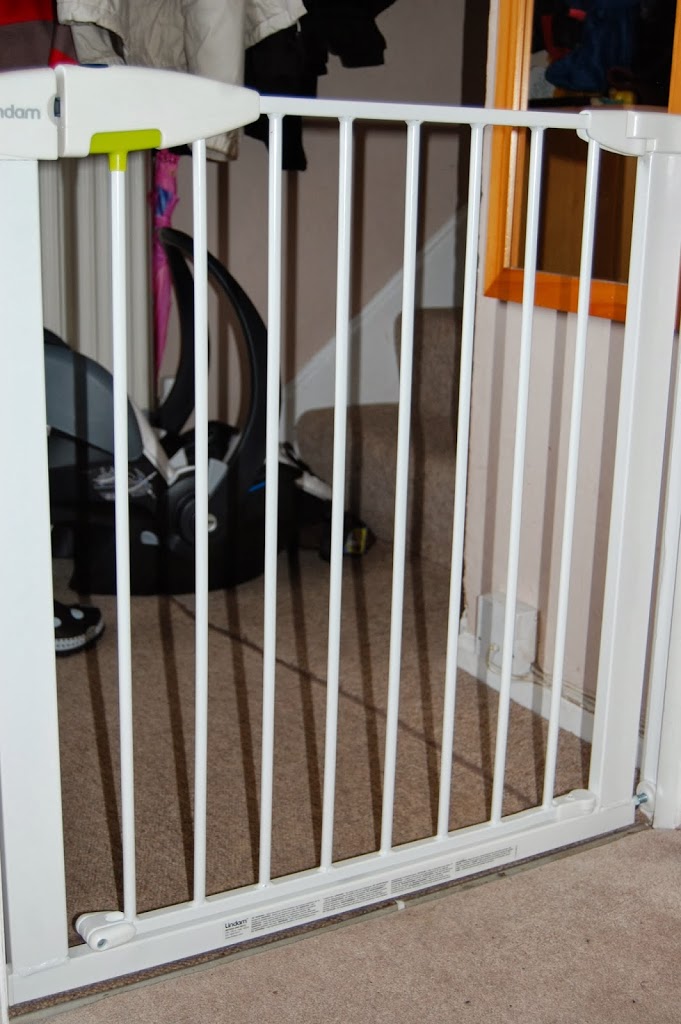 There are some items we just have to head to specialist nursery retailers for, but for the majority of our everyday items, we just head to Tesco. Especially when they have a baby event on! You can't beat their prices, and we have always found their items to be high quality too.
Do you buy your everyday baby items from a supermarket, or do you use a nursery retailer? Would love to hear your thoughts.
* This is a sponsored post *