Sock-Ons have been a huge favourite in this house for a long time now – they are the only way forward for little monkeys who pull their socks off (yes Max, I am talking to you). Then we discovered Mocc-Ons, and again we love them – perfect for cruisers, and much more comfortable than shoes.
Now we have the Dribble-On – clever little dribble bibs to keep clothes and babies dry and clean.
I have tried many varieties of dribble bibs with Max so far – some have been great, and others less so. There are a lot of bibs out there that claim to keep your baby dry, but actually leave them soaking and uncomfortable in a matter of minutes. With Sock-Ons and Mocc-ons being such great products, I had high hopes for the Dribble-On.
First things first – we received the Nautical dribble bib, and I love how it looks. The colours are perfect for Max, and look great over his clothes – they actually compliment his outfits rather than just cover them up.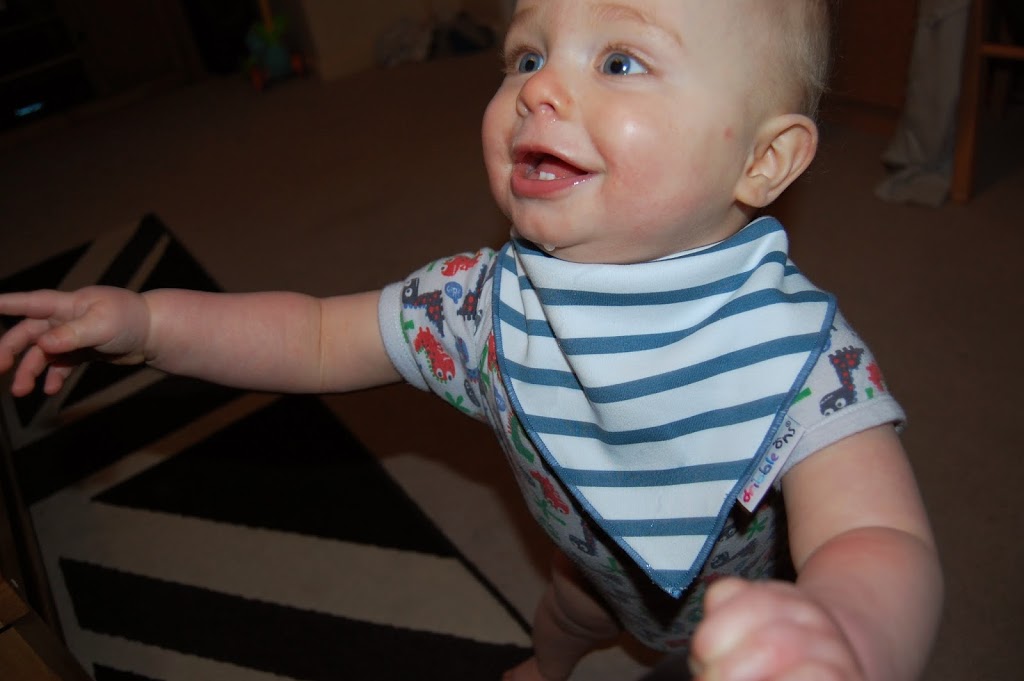 I love how big it is too. Some dribble bibs are so small, that they don't really cover all the areas that the dribble reaches, but the Dribble-On is generously sized – it covers the whole width of Max's nexk and stretches down to the bottom of his chest.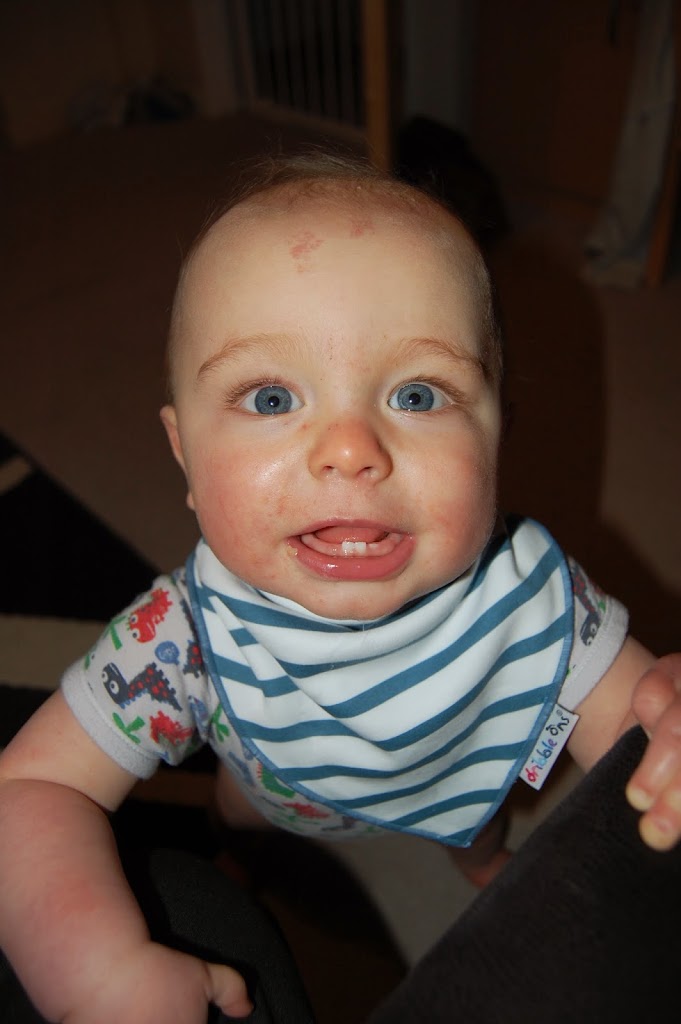 As Max is very kindly demonstrating for you – he has teeth, and more on the way too. This means a whole loat of dribble, and many of his usual bibs just aren't cutting the mustard when it comes to keeping him dry.
I actually left the Dribble-On for longer than I usually would, as every time I touched it it didn't really feel damp. After a good couple of hours, it felt slightly wet to the touch, so I took it off for a look underneath. Despite the outer layer feeling wet, the underside was not damp in the slightest, and Max's vest was dry. I could have easily got away with leaving the bib on for a bit longer.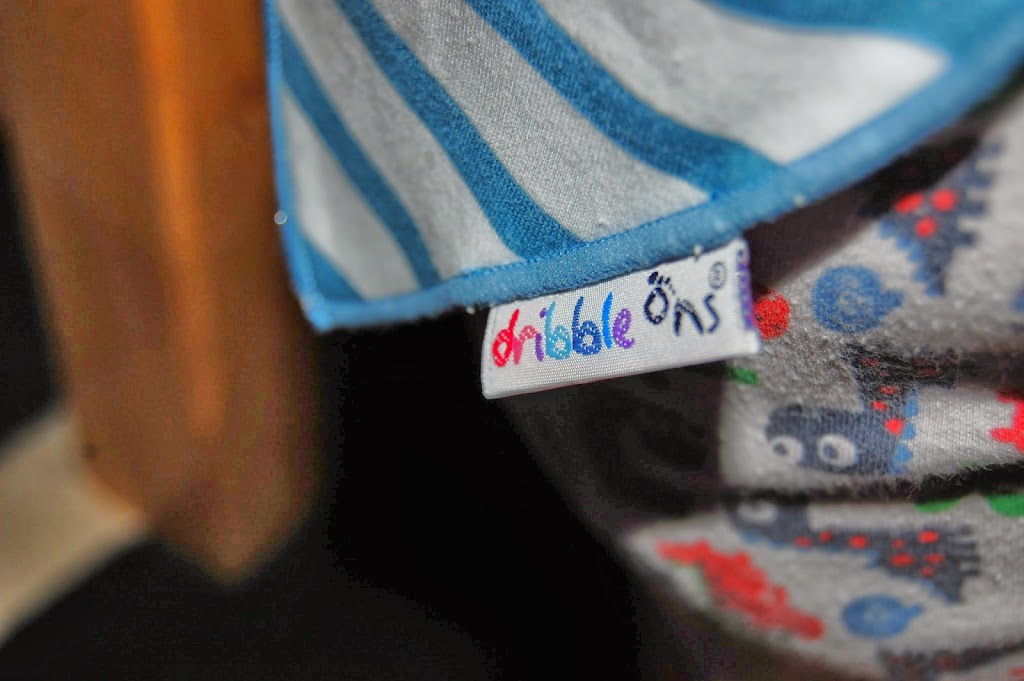 The Dribble-On has poppers on the back which allow you to adjust to fit as your baby grows. There are 2 sets of poppers you can use, and this allows you to get the perfect size, whether you are using for dribbling or feeding. Because the Dribble-On sits snugly up under the chin, it is ideal for feeding – catching the milky dribbles and preventing milk from sliding onto your baby's neck.
I have been very impressed with the Dribble-On, and I will certainly be loking to invest in some more – so far, they are one of the best I have found.
We were sent this item free of charge for review purposes. All thoughts and opinions are my own.