Once the children are in bed, Kevin and I enjoy flopping onto the sofa and catching up on a few TV programmes that we haven't had a chance to watch during the day, and so for us a TV box that can record is essential (I don't want to miss a crucial part of One Born Every Minute while I am upstairs sorting out a child whose pillow is 'too lumpy' to sleep on)
We were recently sent a YouView box to try out. I have to admit that I hadn't heard of YouView before. I am fairly non-technical, and not always up to date with the latest advances, and have been fairly satisfied with our Freesat service up until now, but Kevin was very excited to have a new

toy to play with

technical gadget.
So just what is YouView?
"YouView is an on demand TV service with over 70 live free-to-air digital TV and radio channels. It combines seven day catch-up on BBC iPlayer, ITV Player, 4oD and Demand 5 with a library of on demand television programmes, films and radio. A range of quality content is available via on demand players from Dave, Yesterday and Really imagined by UKTV, Now TV, Sky Store, milkshake!, S4C and STV. YouView has record, pause and rewind TV functionality as well as a simple search feature.
YouView is offered as part of broadband subscription bundles from TalkTalk and BT. It is also available to buy subscription-free from all major retailers and many independent electrical stores including John Lewis, Currys, Argos, Tesco, Amazon, Richer Sounds and Euronics.
YouView has a free app available via iPhone, iPad, iPod and Android devices offering a seven day programme guide and for YouView customers the ability to remote record their favourite programmes."
So in short, it allows me to watch what I want, whenever I want – whether that is via recording, or using the catch up and on demand services.
I set up the YouView box myself – this might not sound like a big deal to some, but trust me here – it is. As I mentioned before, technology is not my strong point. You just connect the HDMI cable and TV aerial leads, and then connect to your broadband router with an Ethernet cable. It took a matter of minutes. Once set up, the on-screen instructions guide you through the final settings and within 10 minutes max you are ready to roll.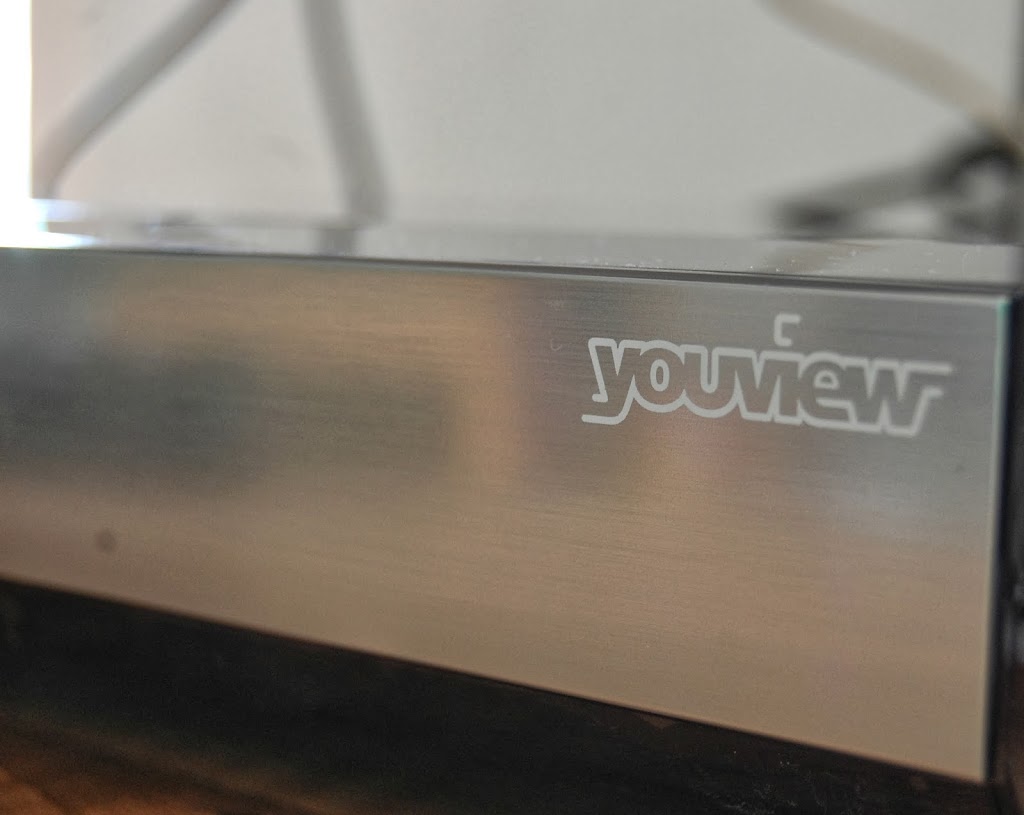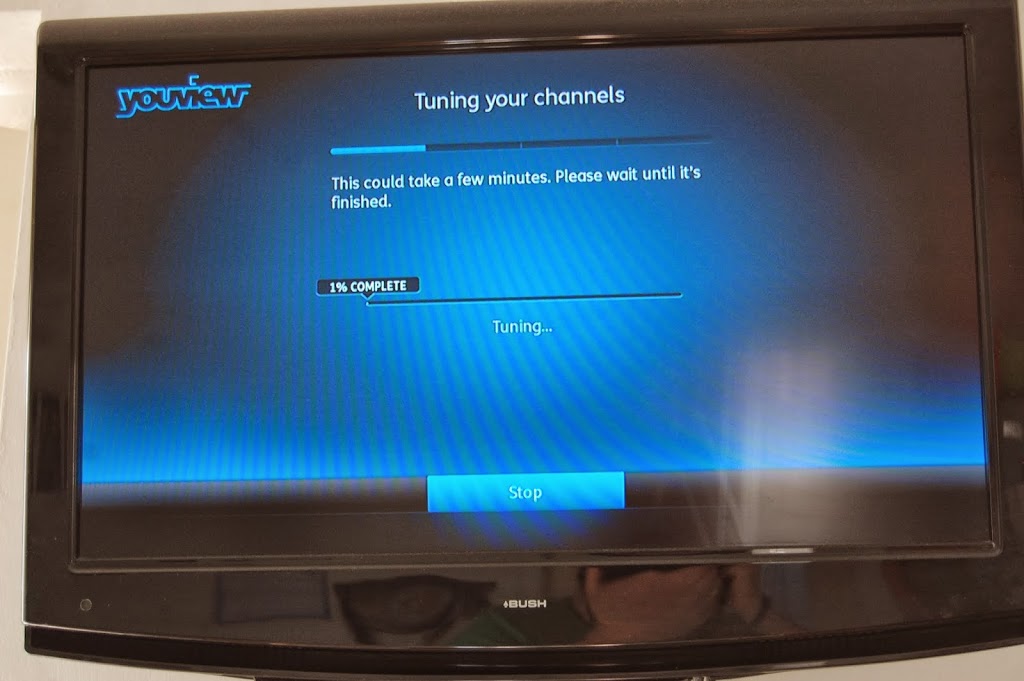 We have set the Youview box up in the kitchen – this then means one TV for each of us when we want to watch different things (such as football…or rugby…or cricket, etc).
Using YouView is simple – really simple. The remote is self explanatory really, and it is really easy to navigate. Even Gemma and Jacob got the hang of it within a few minutes, and are now very good at changing over to CBeebies when I am watching something else.
Last night, we used the on demand service to watch an episode of Junior Paramedics. The on demand and catch up areas are again very easy to understand and follow, and the picture quality is great.
We have used the record function the most I think – purely because it is easy to set up what we want to see, then watch it back when we have 5 minutes (ha) – it is ideal for catching up on shows we like to watch regularly, but I also really love having the catch up feature, so if we forget to record something, all is not lost. Plus, if we are looking for something to watch, we can just search through to find something that takes our fancy.
The YouView app is just fantastic. I downloaded it on my iPad, and when we were out, we used the remote function to record the rugby (yawn). I was dubious about whether or not this would work, but it did! SO clever, and a great idea for busy families.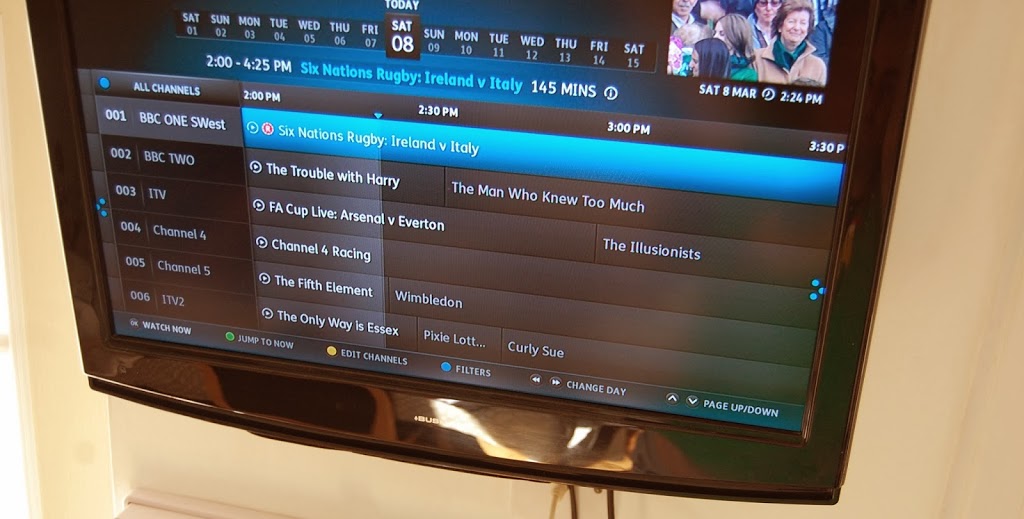 Overall? I am impressed. Impressed by just how easy it was to set up, impressed by how easy it is to actually use, and impressed by the range of functions available, from the record and on demand services to the app that gives you control no matter where you are.
The only other thing I will mention is the fact that watching on demand and catch up programmes will count towards any monthly broadband data allowances you have. For us it's not been an issue, as we have unlimited downloads, but if you don't have that then it is something to bear in mind.
Do you think you would use a service like this? What programme do you never miss?
This is a Netmum's sponsored review.To find out more click the button: