I can't believe I am writing this post. My baby is 11 months old, and this will be the last baby watch before he turns 1. Will I then have to start a 'toddler watch'? Will he still be my baby?
Max grows and flourishes every single day. We have done a lot of things differently this time round:
Bab led weaning
I weaned Gemma and Jacon in the traditional manner – a combination of purees before progressing to finger foods. After a lot of reading and research we have tried a baby led weaning approach with Max. So far, so good – he tries everything you put in front of him, explores both taste and texture and stops when he is full.
Alongside this we have been offering him a spoon so he can practice using it himself – yes it's messy but it's great fun too.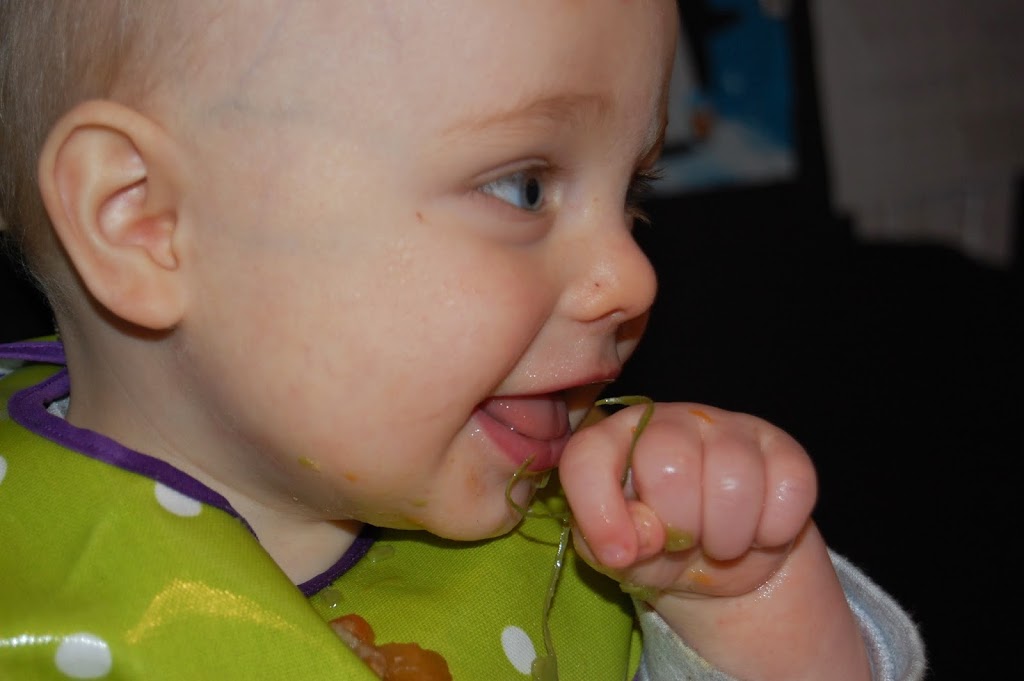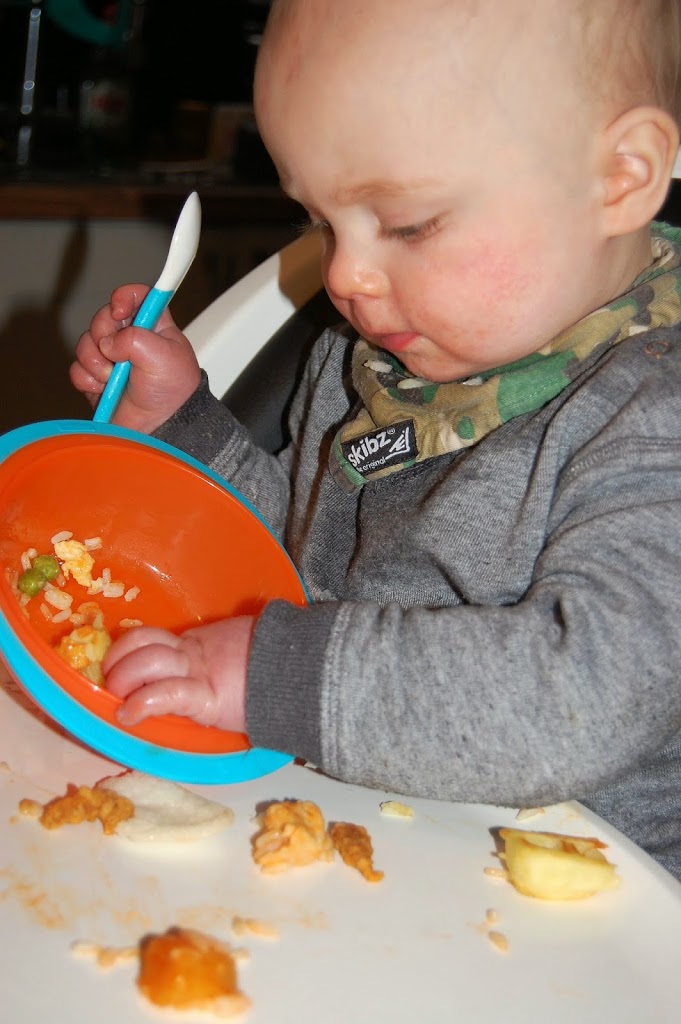 Babywearing
Gemma and Jacob only ever really used a pram. There was the odd occasion where we would carry them, but for all intents and purposes they sat in a pushchair everywhere we went. Max uses a pushchair a lot of the time too, but we have mixed it up with some babywearing, starting with a wrap when he was tiny, and now using a combination of a Mei-Tei and a structured back carrier. It makes a lot of sense for heading to less pram friendly places, such as the beach.
NOT encouraging things!
OK, now this might sound like an odd one, but bear with me. When Gemma and Jacob were tiny, I couldn't wait for the next milestone. I actively encouraged them to sit, to crawl, to walk. With Max, I am not so keen for him to do these things. It's not because I don't enjoy him growing and learning – of course I do. But he's my last baby, and I am enjoying him being a baby. It's going far too fast as it is. But despite me trying to slow down the ticking clock, Max is most definitely developing!
He is such a joy to be around. He loves playing with his brother and sister, he loves to look in the mirror and he is never happier than when he is sat in my kitchen opening and shutting my cupboard doors. I am treasuring every minute with this precious little boy.