Now if you're a regular reader of this blog you will know several things:
1. Kate is in the middle of a massive relocation (and thus has very limited access)
2. Kate is a very lovely person
3. Kate is a self confessed fluffy bum obsessive
These three factors have combined to mean that Kate has sorted you out a lovely giveaway with Bambino Mio but didn't manage to get the post live before she moved and because she didn't want you to miss out I'm here instead!
So I'm Colette and I blog over at We're going on an adventure – you might well know me as Kate's co-host for our #TriedTested linky which we run each week but that's by the by.
Whilst Kate is a seasoned pro when it comes to cloth nappies I'm somewhat more of a novice. I'm actually trying out cloth nappies properly for the first time this week and the
Bambino Mio – Miosolo
is a firm favourite so far. (Pop over to my blog to read more about how we're getting on). I've already got my eye on a couple of the new Bambino Mio prints – I'm particularly loving the Woodland Fox.
Which brings me to this lovely giveaway. To celebrate #RealNappyWeek Kate and Bambino Mio are offering you the chance to win one of the gorgeous new Miosolo nappies! (Pictured below)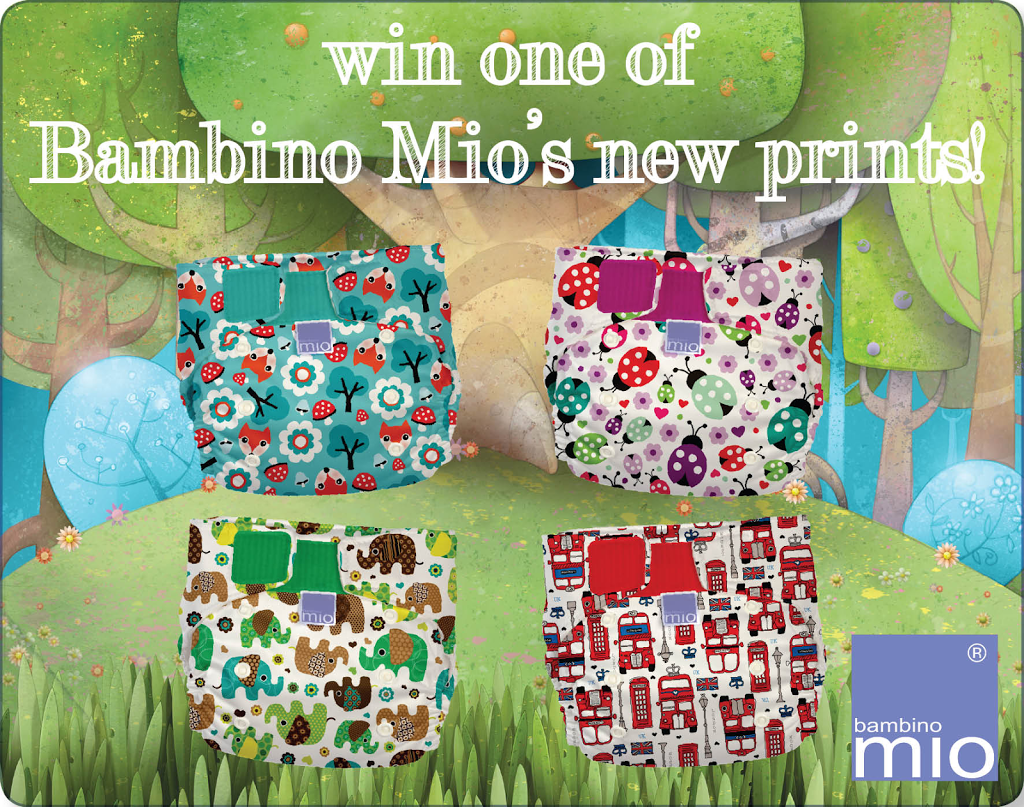 Terms and conditions – open to UK residents only. Winner will be selected from all correctly completed entries and contacted by email. Winner must claim their prize within 10 days or it will be redrawn.