I am a huge fan of Plum Baby. They use the type of simple, honest organic ingredients that I would choose to cook at home, meaning that any Plum pouches I use are the sort of food I feel comfortable giving to Max.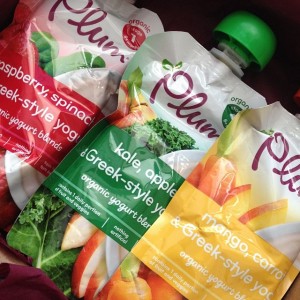 We were sent some of the new Plum Baby organic yogurt blends to try out. Made with creamy Greek style yogurt and a combination of fruit and vegetables, they are the perfect size to pop in my changing bag for days out.
After trialling all 3 flavours, I think I can safely say that Max has no preference whatsoever – he really does love them all. They are classed as Stage 1 pouches – so they are ideal for the first days of weaning, with their smooth, creamy consistency. But beyond that, they are also perfect for bigger babies and young children. They can be eaten straight out the pouch (Max's preferred method and one that works really well when you are out and about – no messy bowls and spoons to worry about), squeezed into a bowl, or squirted over fruit. We have even discovered that Max loves it spread onto a slice of toast!
The flavours sound a bit unusual to us grown ups – I am not sure I would ever mix raspberry and spinach, but we forget that babies taste buds are very different to ours. If you ever watch a baby who is given a selection of foods to eat, they will almost always mix their sweet with their savoury, exploring textures and tastes. Which makes you see that these Plum Baby pouches really are designed with babies in mind. Little ones who explore a variety of tastes and textures from a very early age are more likely to be open to new foods as they grow, and this is certainly the case with Max – we are yet to find a food he refuses!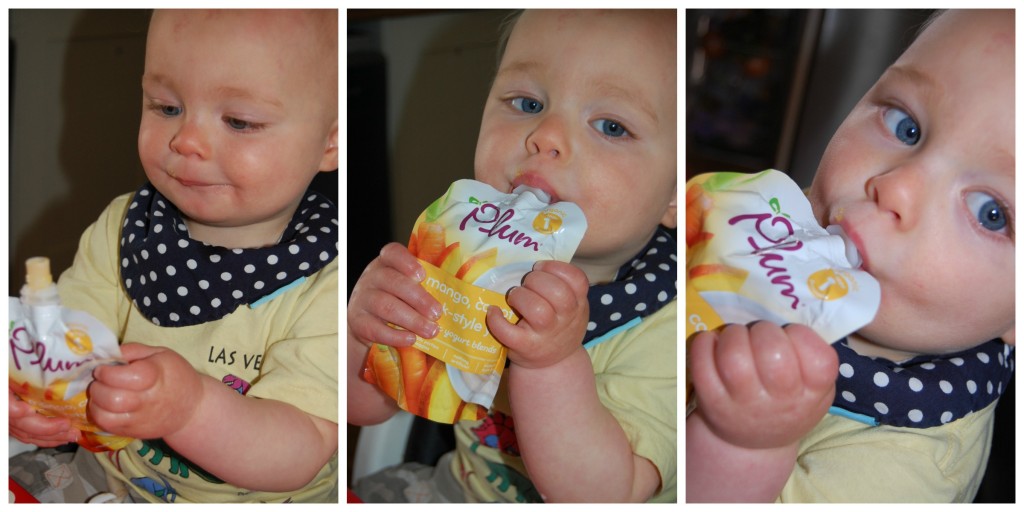 I will definitely be picking up some more of these Plum organic yogurt blends on the next supermarket run. They are so versatile, Max loves them, and I know he is getting some real goodness too. I shall be browsing the rest of the Plum Baby range too to see what other goodies Max might enjoy!