Working from home is a blessing, but now that Max is 1 and a lot more active it is getting harder to find the time to fit in a few work hours. On top of this, I feel he would benefit from some social interaction with children of his own age, and so we came to the decision that Max will do 2 mornings a week at a local nursery.
A lot of preparation has gone into this. Max has had a few weeks of settling in sessions, gradually extending the time he stays with each visit. At home, we have been talking to him about nursery, showing him pictures and involving him as much as possible in packing his bag – letting him choose which cup to take and so on.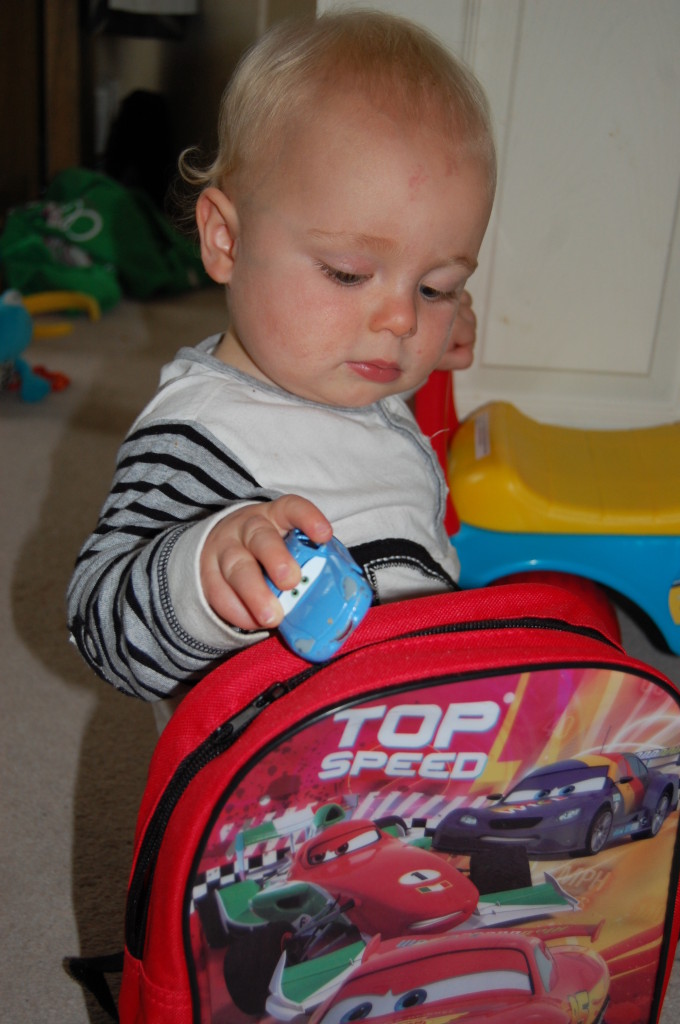 I am not going to pretend it has been easy so far – it hasn't. Max really doesn't like being left, and will cry and cling on to me when I leave him. He does stop crying after I have left, but the nursery have told me that he is still fairly unsettled. I know it will take time, I know that in a few more weeks he is likely to be fine. But that doesn't make it any easier to leave a sobbing baby in the arms of someone else when all he wants is me. It's really, really hard.
I have been given lots of advice. There are some tips I can really identify with, such as working with the nursery staff to create a visual timetable for Max, detailing what will happen during his day, and exactly when Mummy will be back. I also really love the idea of creating a photo book for Max to keep at nursery – this will have photos of me, his Daddy, his brother and sister and other special people in it, and he can look at this during the day whenever he feels like he needs us.
Other advice has been more conflicting. The issue of saying goodbye seems to divide the masses. Some people say that I should never ever leave without saying goodbye to Max, even though I know this will make him cry. Other people have suggested sneaking off when he is settled and occupied in an attempt to minimise the disruption. I tend to favour the saying goodbye method – no matter how hard it is, I personally think it will be more traumatic for him to suddenly turn around and find me gone. So, I say goodbye, I tell him I will be back after lunch, and I leave.
It's really hard, but I know that in the long run, nursery is the right choice for us.
Do you use childcare? Do you have any tips for settling in?