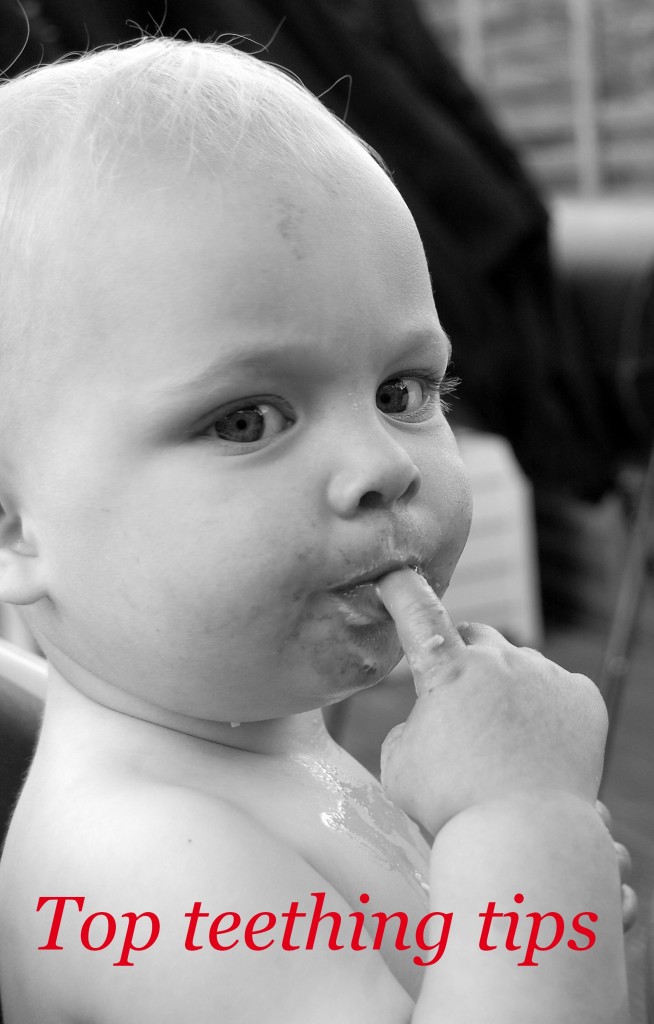 You always associate teething problems with very small babies, who are just starting to cut their teeth – and this is certainly a tough time. You do tend to forget though, that older tots have teething issues too. Max is 14 months now, and we are in the midst of him cutting his back molars. It must be so painful for him – anyone who has ever experienced a wisdom tooth coming through can sympathise!
Over the course of three babies, and with a bit of trial and error, there are a few things we have found that do really help with teething pain.
Frozen watermelon slices – Max adores watermelon, and it freezes really well due to the high water content. When his teeth are playing up, we pull a couple of slices from the freezer and let him gnaw away. It's a double winner – teething relief and a healthy snack!
Teething necklaces. When Max's teeth are really causing him discomfort, he loves a cuddle – especially if you are wearing a teething necklace. He can snuggle up to mummy, and have something to chew at the same time. The hard, rubbery texture really seems to bring relief.
Amber – a controversial one, but one that we have sworn by throughout teething. An amber anklet can help relieve the symptoms of teething, as well as many other conditions, and is totally natural.
A walk in the fresh air. This one works for a variety of issues, from teething to tantrums – it does everyone good to get out of the house, get a breath of fresh air and blow away the cobwebs. It distracts, it gives you a dose of Vitamin D and it puts everyone in a much better mood. You don't have to go far – a quick stroll around the block will do, especially if you stop at the local shop for a bar of emergency mummy medicine (a.k.a chocolate)
Medicines and treatments – sometimes, no matter what you try, there are days when only medicines will do to east the pain and discomfort of teething. Camilia is a homeopathic, natural remedy that can help relieve teething pain and other teething related symptoms such as swollen gums, dribbling and irritability. Camilia comes in sterils, single dose containers and can be used for babies from 1 month old, right up to children aged 6, who may be cutting their first big teeth! Camilia contains purified water, Chamomilla 9c which relieves the teething pain, Phytolacca decandra 5c for painful gums and Rheum officinale 5c for mild relief of digestive disorders associated with teething – the dreaded teething time nappies and the nappy rash they can bring! As with all medicine products, make sure you always read the label.
How do you help your little one to cope with teething pain? Have you got any top tips for anyone else going through this at the moment?
This is a sponsored post in association with Camilia, but all thoughts and opinions are my own.