I always use a case on my iPad – with 3 children and my own ability to drop almost everything, it was a necessity. Up until now, I have been using the official Apple iPad Smart case purely because it was on offer when I got my iPad and it seemed to be the best option. I often find that if you buy products that aren't the official branded version, they either don't fit properly or only last 5 minutes.
When I was approached by Everything Tablet and asked to review one of their iPad cases, I was keen to see if it could do the job I needed it to do. I chose the gorgeous orange case, which is priced at a very reasonable £22.99.
It is super lightweight, which is important if you are going to be taking your iPad out and about with you. The strong elastic strap keeps the case closed and your iPad protected, and I love the auto sleep feature that ensures the iPad wakes and sleeps when opened and closed – this was by far my favourite feature of the official Apple case.
I think the think I love most about this case is the 360 degree rotation feature. It has 3 slots to make sure that you can get the best viewing angle in both landscape and portrait. This means that no matter where I am, and what sort of light is shining on the screen, I can get the perfect angle to be able to write, read emails or just browse the web.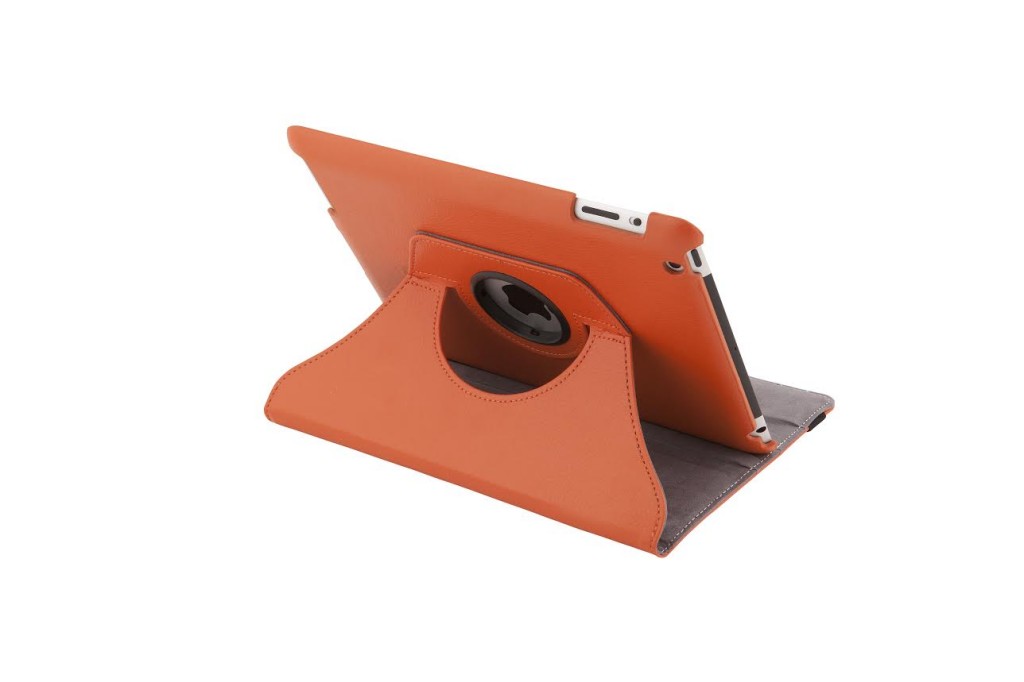 I have been totally swayed in my view, and have now abandoned my official iPad case in favour of the Everything Tablet option. It makes it much easier to use my iPad on a daily basis, both at home or out and about. It also feels sturdier and more protective, without being weighty. A very well priced option that comes with a free lifetime guarantee – you can't ask for much more than that!