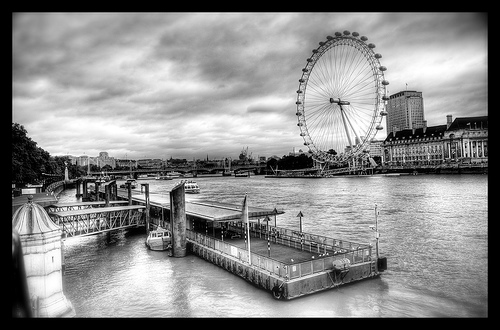 Photo Credit: wili_hybrid via Compfight cc
We spend a lot of our time planning fun family days out – things the kids will enjoy, places where the children can run and play etc. Sometimes, I stop and think 'hang on a minute – what about us?'.
By 'us', I mean Kevin and I as a couple. We very rarely get time to ourselves these days – babysitting, money and time all stack up against us to be honest. When we do get time on our own, it is usually when the kids are in bed, and is often spend tidying the house, cooking dinner or crashed out in front of the TV.
So my resolution this year is to have an adult free break. Even if it just for one night it would be so lovely for Kevin and I to have 'couple time' – a chance to sit down, talk about things that do not involve nappies, school dinners and washing. I quite fancy a break to London – catch the train up, stay in a hotel overnight, go out for dinner and see a few sights. Here is my 'wish list', just in case we do manage to get away this year!
Stargazing at the National Observatory – wouldn't this just be the most romantic way to spend an evening?
Wander around Kew Gardens – I have seen so many gorgeous, summery pictures of Kew Gardens, and I would love to just stroll around, taking it all in.
The Shard – now this is a bit of an odd one as I am terrified of heights, but if I could battle through that, I think it would be magical to see London spread out below us.
Watch La Boheme at the English National Opera – perfect for an after dinner treat.
London Zoo – Ok, I know this is one the kids might enjoy too, but it's somewhere I would love to spend a day too, and maybe taking it all in without having to stop children from leaping into the lion cage or shoving sticky ice lollies into my pockets might be quite a treat!
Is there anything I have missed? Are there any great London spots that you recommend we visit?
This is a sponsored post.