You may remember reading last months #PlayPatrol task – Gemma, Jacob and Max received some lovely Bigjigs toys, and were tasked to share the play with friends – which they did with gusto! This months challenge landed on our doorstep this week – Agents Fever, Diva and Striker had a brand new task – to test some new toys and report back to me on the fun factor!
Bigjigs rocking animal boat
Max was sent the Rocking Animal Boat – a lovely 2 in 1 toy which features a shape sorting boat with a bead frame sail. He couldn't wait to get it out the box…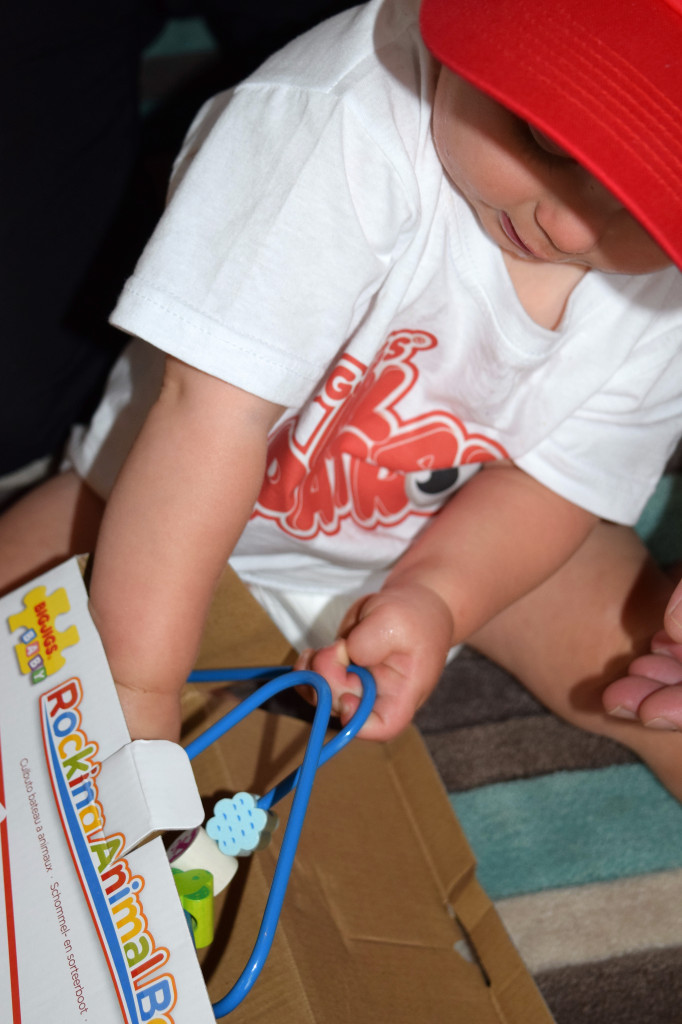 I think the smile on his face tells you just how much he liked it!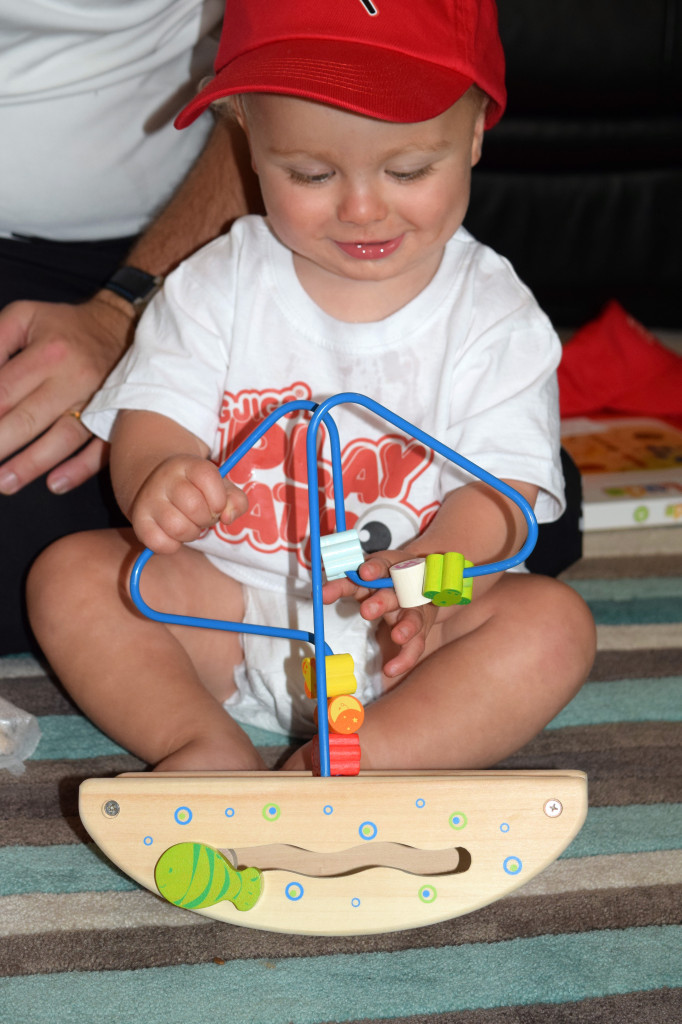 He spent a long time playing with this toy – and although he can't really tell me what he thinks, the fact that he played with it for so long speaks volumes. He loves being able to take the animal sailors out, and then try to slot them back into the correctly shaped holes. He is a big fan of bead frames anyway, and so the bead sail was a real winner. I like the fact that it develops dexterity and co-ordination as well as helping to teach colours and shapes too. This is a toy that will be played with for years to come I think – and because it is Bigjigs quality I will be able to pass it on to other children once Max has grown out of it.
Ludo
Gemma was sent the Bigjigs Ludo game. This is just perfect for her – she is very much into her board games and her and Jacob are often to be found in the playroom with a game set up between them. Ludo is simple enough for them to play independentely when they want to, but also a great family game for us all to play together – and I am sure they will enjoy teaching Max when he is older!
As you would expect from Bigjigs, this is a really well made game, with all the pieces beautifully crafted from wood. The 'home' areas are lined with felt in corresponding colours which gives it a lovely bright appearance and makes it easy for children to set up. My only criticism of this game are the board spaces themselves – they are simply printed onto the wood, meaning the counters can easily be knocked off. It would be great if there were 'holes' for the pieces to sit in as you move around the board. Having said that, for £8.49 it is fantastic value, and would make a great stocking filler for Christmas.
Mountain tunnel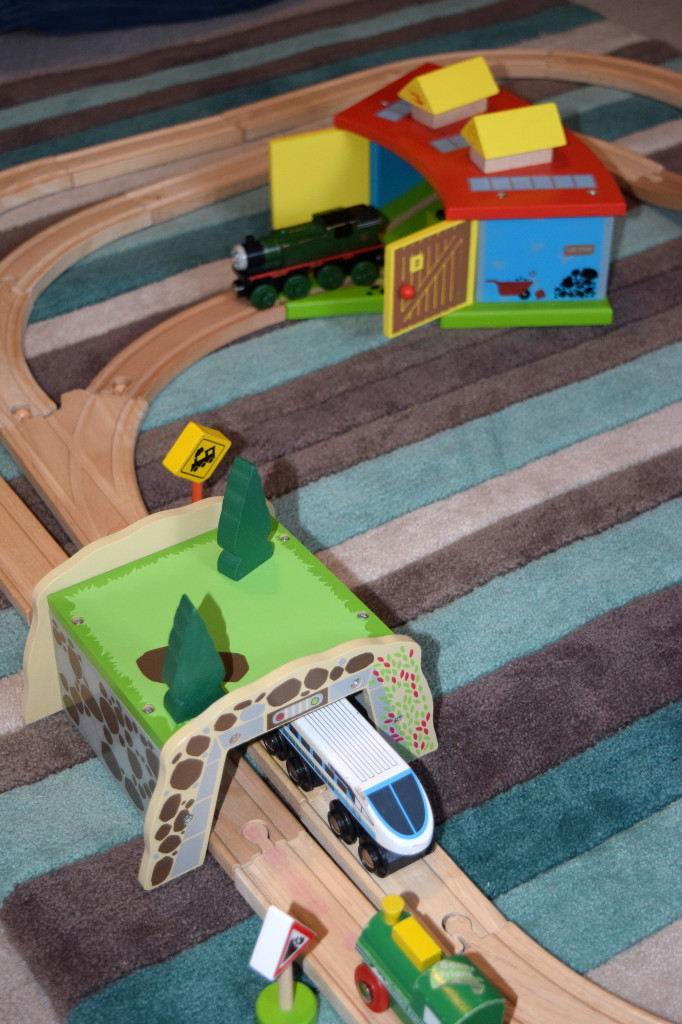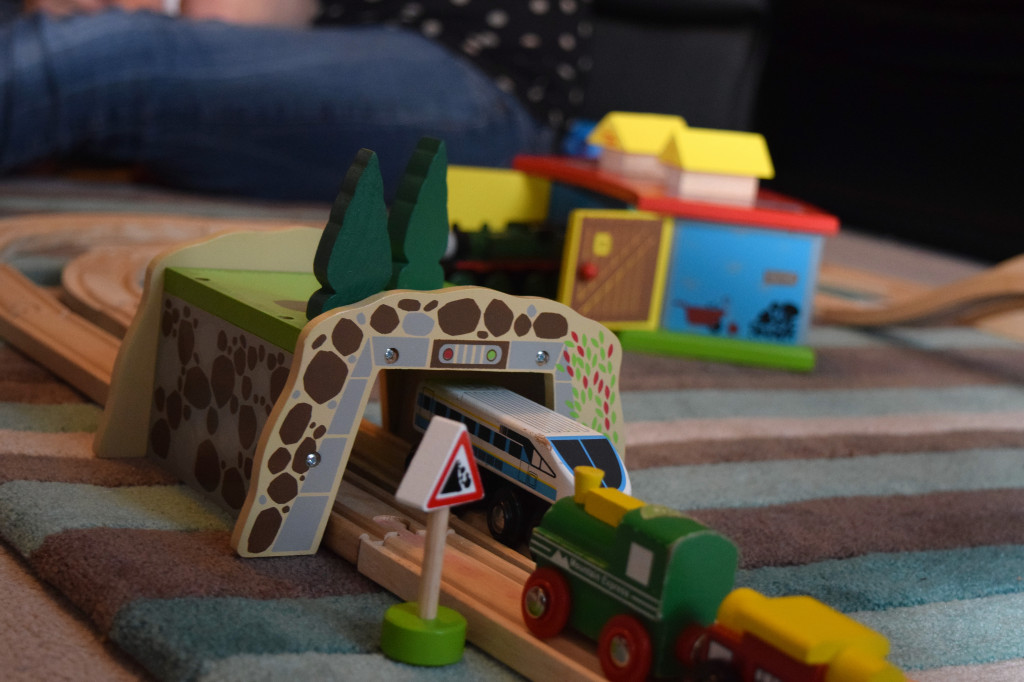 Bigjigs rail is one of our go to toys – there is currently a large, elaborate track set up outside the playroom door and all across the landing that I have to step over every time I go upstairs as I am not allowed to move it. The kids LOVE making new tracks, towns and roads and using their imaginations to play out all manner of scenarios. I knew the Mountain tunnel would be a welcome addition to our current track set, and I wasn't wrong.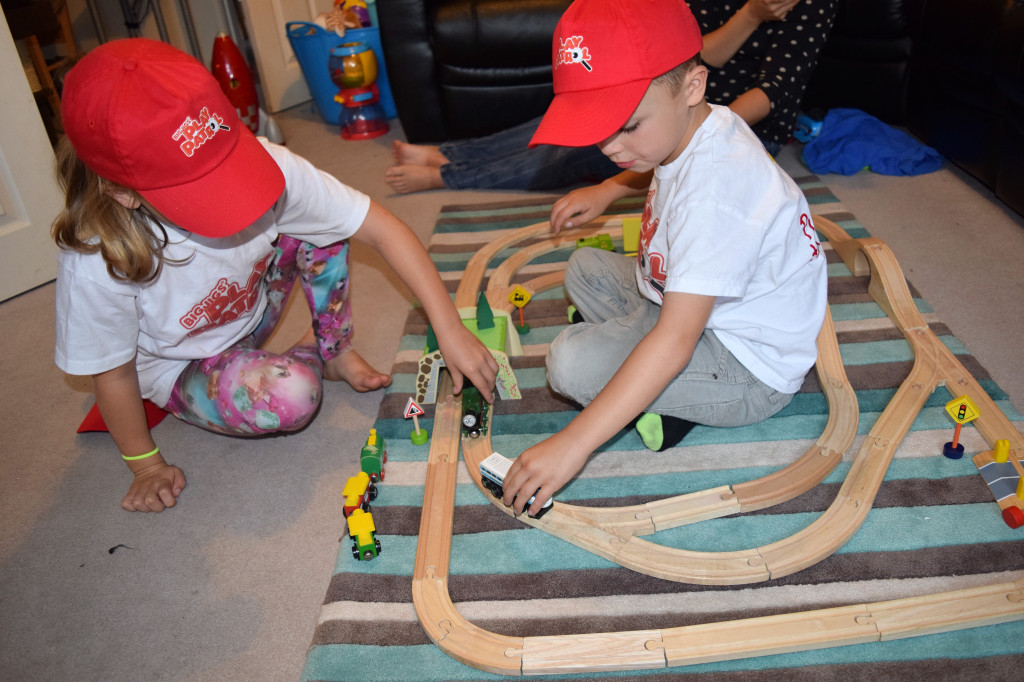 It's a lovely wide tunnel, meaning that 2 rows of track can fit through it. This makes it easier to set up a large track or road set (or both), meaning hours of fun play! The tunnel comes with a fallick rocks sign to place at the entrance, and is a great addition to our collection. You really can't beat Bigjigs rail, and again this tunnel would make a great Christmas gift for any train fan.
If you are planning ahead, I really would recommend checking out Bigjigs for Christmas present ideas. There is such a wide range from baby toys right through to outdoor toys and kids bedroom items. Definitely something for everyone!