Today I have a guest post, thanks to the lovely Karen from Adventures of a Monkey-footed Mummy. She talks very openly and honestly about how it feels to feed her last baby.
Almost a year ago I wrote a post 'Its all about the boobs' for Kate. At the time, I was having a struggle with a tongue tied baby and baby blues. I was wary that my journey wasn't going to be a smooth one. Well I was right, after that post I was struck by a bout of mastitis, something I had never experienced, then another and another, throw in a corneal transplant rejection, and 4 further months of ill health and you can picture the wreck that I had become. I won't lie to you, there have been days and especially nights that I have struggle with feeding my little Termite. But …..One year on, we are still feeding and she has thrived on it, weighing in at a lovely 22lb my little chunky monkey now feeds just on a night time most days, sometimes we have a sleepy afternoon feed but all in all we get along just great with our feeding routine.
My issue now is not will I manage a year, can I do it, should I give a bottle (which she has never had). My issue is how to stop? I've always had a milky bedtime feed with the big two until they were about 2, but they had bottles of expressed milk and then formula from 7 months. Termite doesn't take a bottle because she has never had to, there seems little point in instigating one now.
So do I cut her off cold turkey and completely change bed time having milk earlier and excluding any kind of milky drink, or do we have milk in a cup with a quiet cuddle? Do I even want to give up feeding her? I feel under pressure to stop but wont let that cloud my judgement. Part of me feels sad that I will never nurse another child, Termite is my last you see and when this feeding stops then that is that, no more babies, no more feeding, no more providing in a way only mammy can, or is that silly?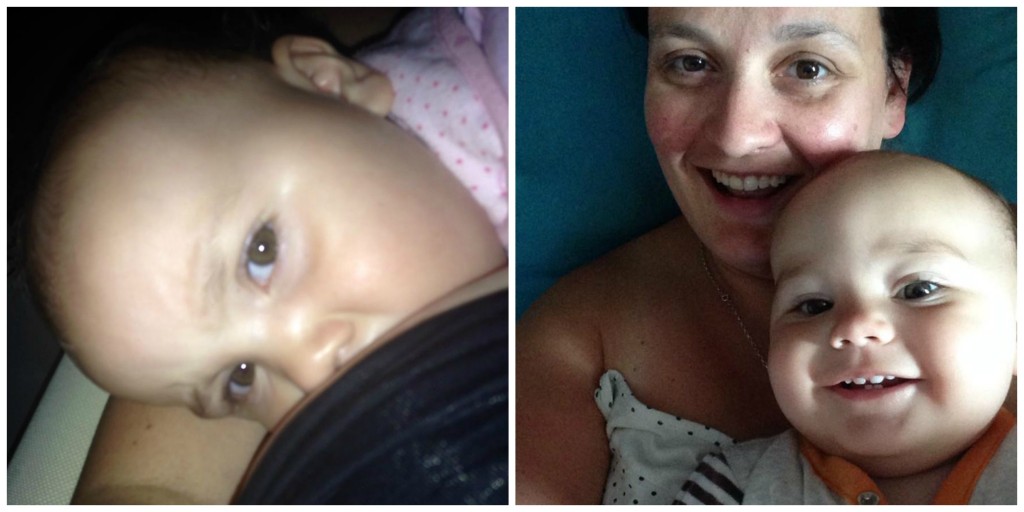 I would love to hear about how Kate's lovely readers have dealt with bedtime after nursing has ended, or did you keep going past a year?
What do you think is the best way to stop breastfeeding? Should Karen go cold turkey, or did you find a better way of retiring the boobs?