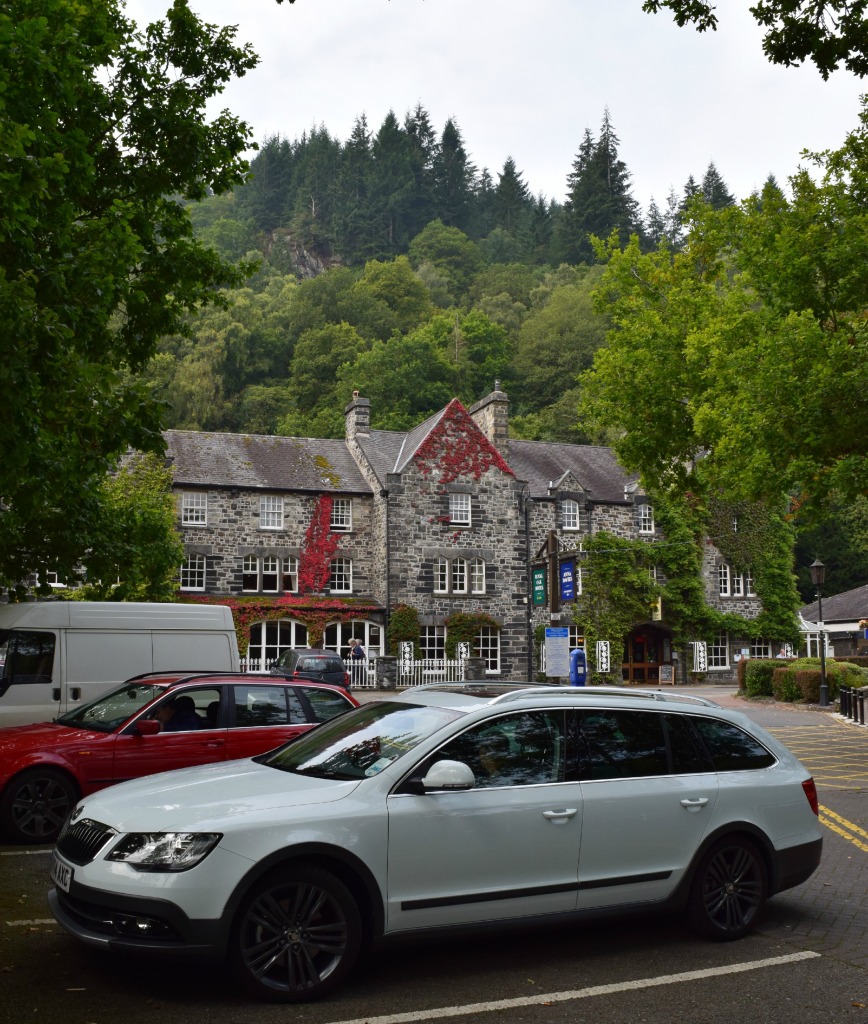 When you have 3 children, a large car is a must have. There needs to be enough room for 3 car seats in the back, plenty of boot space for all the luggage that children seem to travel with, and comfortable seating for the grown ups too. We were recently given the chance to try out the Skoda Superb Estate Outdoor Plus 2.0 TDI PS 4×4, and it arrived just in time for us to load it up and head off to North Wales for our holiday – a journey of about 5 hours, so we knew the comfort and drive would get a real road test!
What did we love?
The 4X4 element gives a really smooth ride, even over the rough and hilly back roads of the Welsh mountains.
The wide back seat is suitable for 3 car seats, although it is a tight squeeze. Do bear in mind that we have one large, rear facing seat which takes up a fair bit of the space – 3 high backed boosters would be a more comfortable fit I think. The seats also have Isofix as standard, so you can use most car seats.
The front seats are leather, comfortable and heated, and even after 5 hours in them we were not in any way uncomfortable.
The cruise control, power steering, electric windows and mirrors and the climate control make for a comfortable journey no matter what the weather or driving conditions, and everything is simple, almost intuitive to use.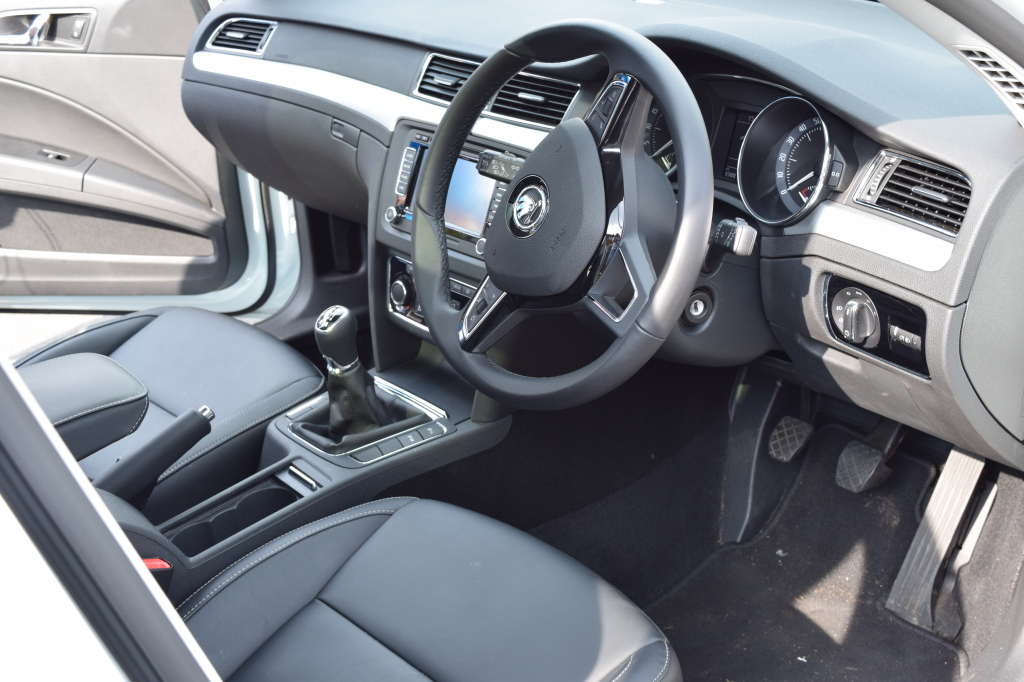 The dashboard features everything you could need. The sat nav system is inbuilt, and offers a choice of routes as well as allowing you to search for petrol stations, food outlets, supermarkets and other places you may need on your journey.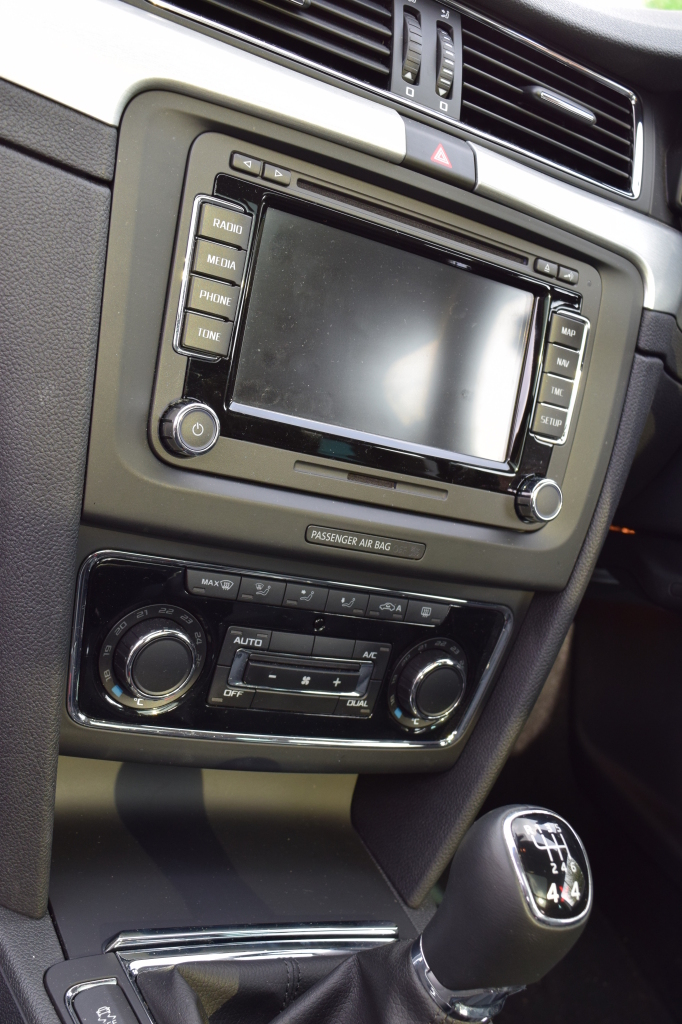 The huge boot gave us so much storage space. We thought our current car had a large boot, but the Skoda is in another league altogether. The boot is enormous, and we had plenty of space for holiday luggage for 5 plus a big pushchair
We also had the use of an electric cool box and an iPad holder. The cool box is a great idea for family days out – just plug into the socket in the boot and you can keep your picnic cool until you need it. It also works well for taking things like milk with you on holiday, so you can have a cuppa when you arrive! The iPad holder is a lifesaver for long journeys, as it mounts on the headrest and means the children can watch films etc. If you have more than 1 child, you would really need 2 of these!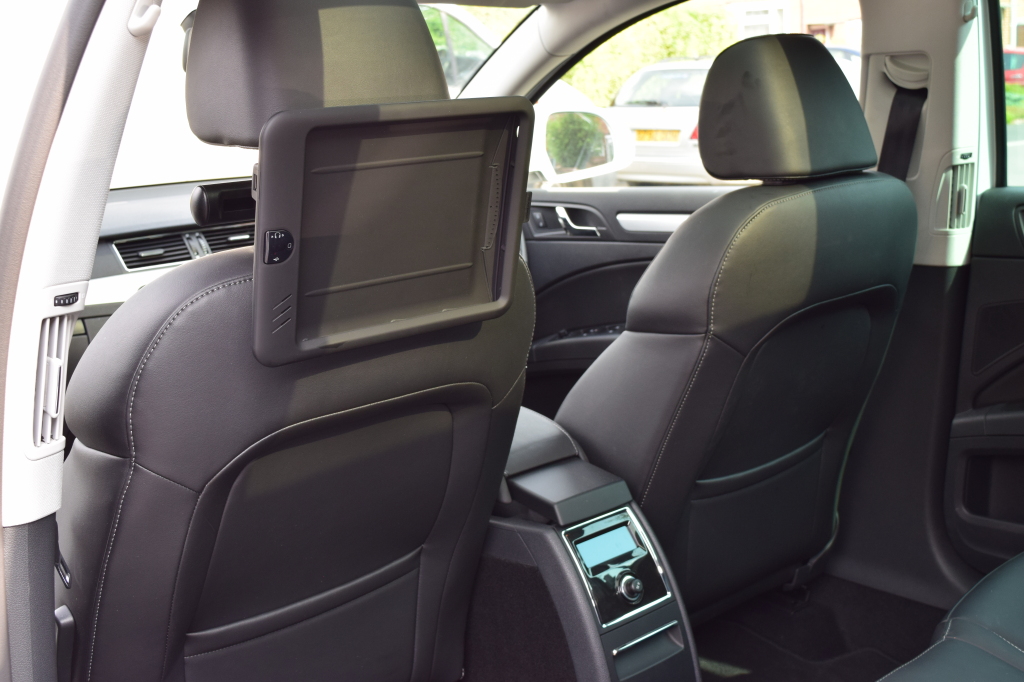 It is very economical to run – you can drive a really long way before the fuel needle drops. We did a LOT of driving, from Devon to North Wales, plenty of day out visits when we were there and all the way home, and only had to fill the tank once. We still had over half a tank left when we got home.
What we didn't love so much
The only real criticism I have is the back seats. Although I have already mentioned this as a positive as you can get 3 car seats across the back, I am also going to mention it as a slight negative, as it is a very tight squeeze, meaning lots of pulling car seats about to get them all installed and strapped in. It is not something I would want to be doing on a daily basis. I think the main reason for this is the fact that the Skoda has 2 standard sized seats with a smaller area in between – this is what makes it hard to get a third car seat in – it's not a full sized seat. In our current car, we have 3 separate seats and this makes it easier to fit the 3 children in.
Overall, we loved the Skoda Superb Estate Outdoor Plus. It is smart, a dream to drive and with lots of great features that make journeys more enjoyable. We would definitely consider Skoda when we next buy a car.