I love a subscription box I do. We have previously reviewed The Degustabox food boxes and the Nonabox baby box, and the most recent subscription box to land on my doorstep was the Box Upon a Time. A monthly box of baby clothes, hand picked to match your personal tastes, this is most definitely a unique concept. During the ordering process, you will be asked about your little ones age, gender and height (if you know it), and are then given a huge range of colours, styles, patterns and clothing types to look through – simply cross out any you don't like, and your box contents will be chosen based on your preferences.
I couldn't wait to open the box and see what treats were inside for Max. I had been on the website for a quick peek at the brands that the company use, and I knew to expect some really high quality clothing.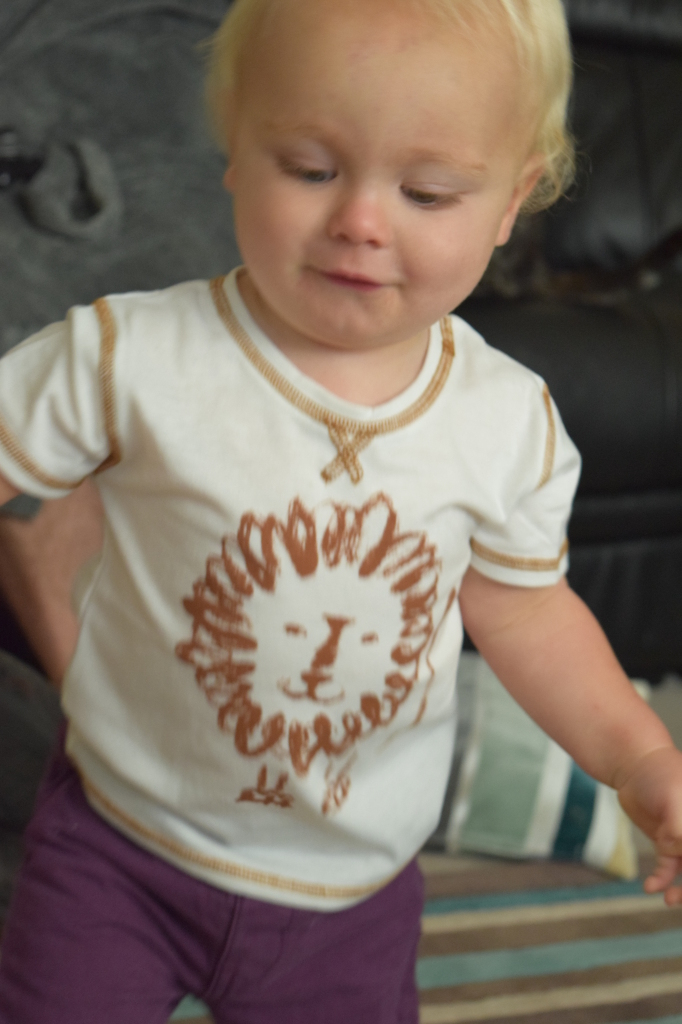 Excuse the blurry photo – a moving target is not easy to snap! The first item Max pulled out the box was the Lion t-shirt from Point a La Ligne – a French brand who make chic, modern clothing for kids. The tshirt is super soft, and washes really well – there is no colour run or loss of shape. I love the bold, cheeky lion design, as does Max. Because it is cream, it goes with everything. The public retail price for this tshirt is £35.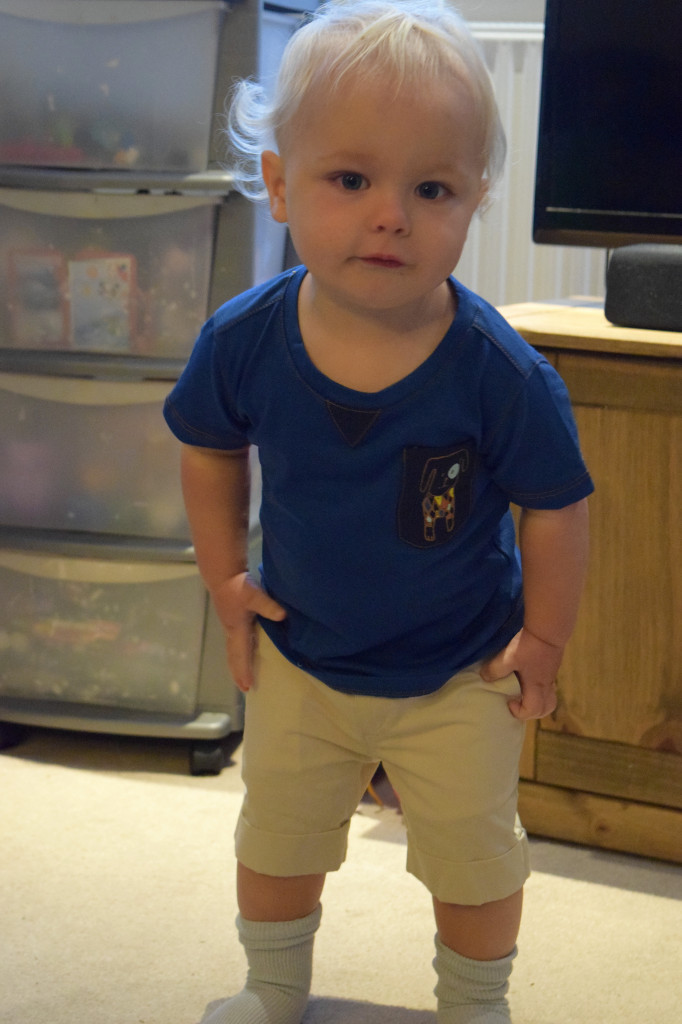 There were 2 more items in the box, which I teamed up together to create a gorgeous outfit. The Bermuda shorts are from Fina Ejerique – a luxury Spanish clothing brand. Born in 1993, they offer timeless classics made from exquisite fabrics, and these shorts are no different. I can't describe this material – it looks like a pair of 'chino' shorts, but they are silky soft and so flexible – perfect for an active toddler. The retail price for these is £40.
The Chien bleu tshirt is again from Point a La Ligne, and I adore the bright, eye catching blue and the patchwork dog on the pocket. This is a tshirt I would pick out myself – it is perfect for Max's age, not too over the top, and a lovely colour that really suits him. The retail price for this tshirt is £42.
I had to pick my jaw up off the floor a little bit when I saw the retail prices. I could never justify spending £42 on a tshirt that Max would grow out of in a few short weeks. But that's where Box Upon a Time really comes into its own. You can save as much as 60% off the retail prices by choosing a box from their range – the box I received costs just £29. It's not something I could afford to subscribe to on a regular basis, but it would be an amazing gift for a new baby, a birthday or any other special occasion.