Did you know Christmas is only 42 days away? 42! It will be here before we know it.
I have most of the presents bought and wrapped now, I just have a few things to get for my niece and nephew. The turkey is ordered, the Christmas cake is resting and the children have written long, long lists for Santa. We are almost there!
One of the highlights of Christmas is actually Christmas Eve. I love wrapping the kids up in warm PJ's, making hot chocolates, tracking Santa on the computer and leaving out mince pies and carrots for the big man and the reindeer after their long journey from the North Pole. The kids love it all, the anticipation, the excitement and the leaving out of stockings in the hope they will be filled with Christmas goodies.
We were recently sent a selection of Christmas goodies from Mummy and Mimi which are sure to make this year even more special.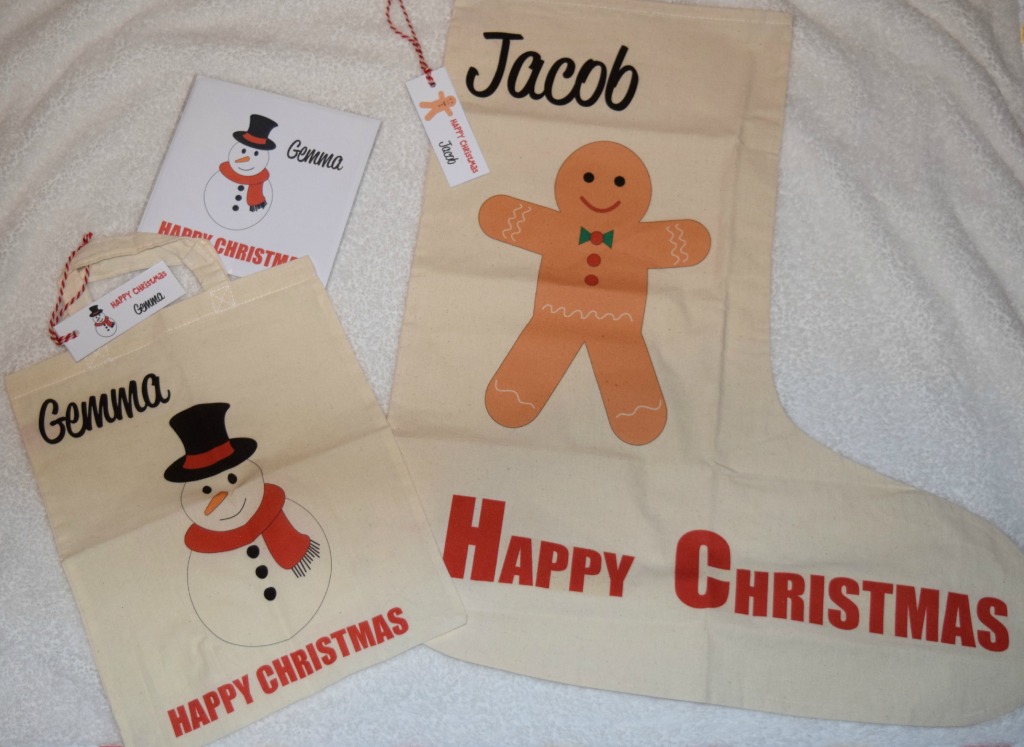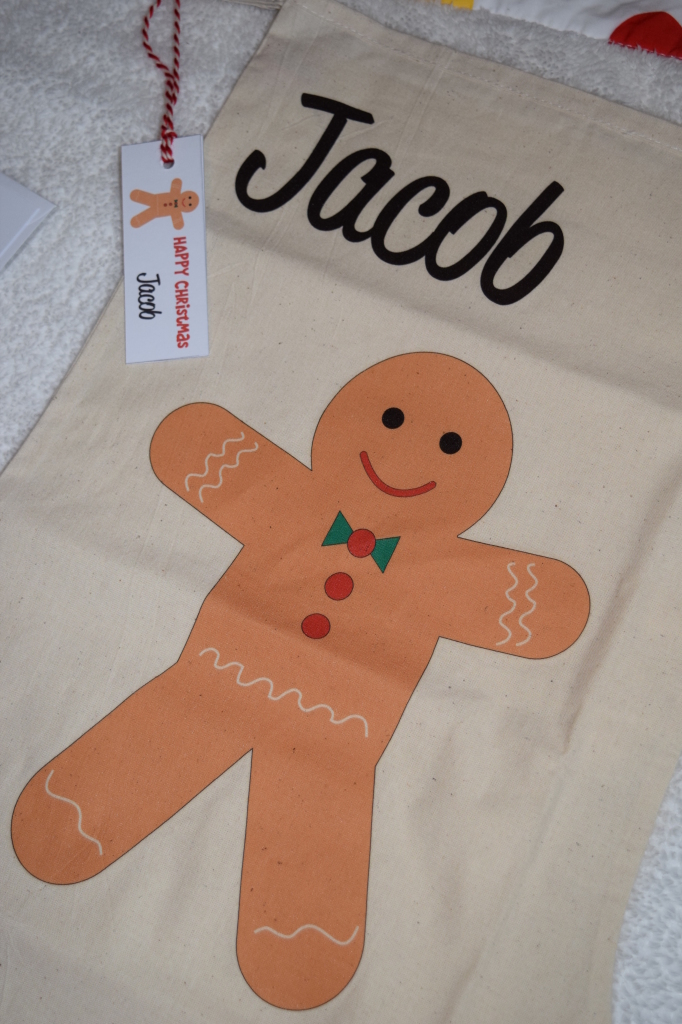 Jacob has a gingerbread man stocking (£8.50) and Gemma has a Christmas gift bag set (£7.00). The designs are just gorgeous, really bright and cheerful with lovely, well written names. We will use the stocking for Jacob's Santa gifts, and we will use the gift bag for Gemma alongside her usual Santa sack, for smaller items such as chocolates and pencils. The card could be used to leave a little note from Santa, thanking a child for the treats they left for him?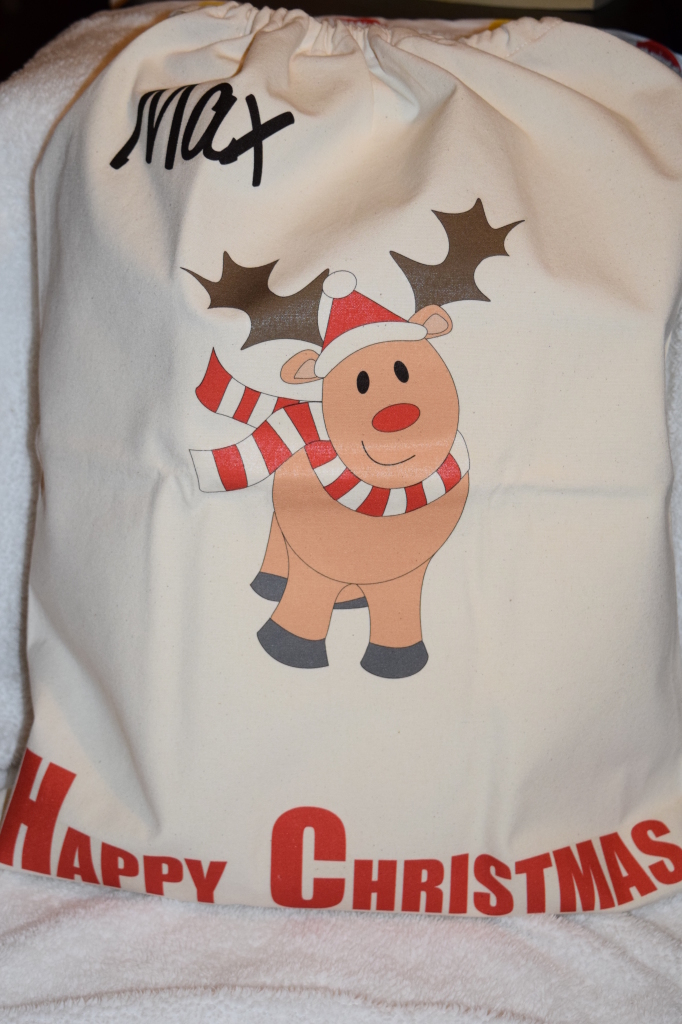 Max received a lovely, traditional Santa sack (£18.00) which will be lovely this year – he didn't have his own Santa sack until now, so this will be a lovely one for his first 'proper' Christmas – last year he was just too little to have any idea of what was going on! Again, the sack is ever so well made, the material is thick and strong, and the personalisation is beautifully done – even and professional. It has a drawstring top to keep presents hidden away, and I love the fact that all of these items can be used year after year.
Do you have Santa sacks or stockings? Do you like the idea of a personalised option?