I hadn't heard of Olive and Moss until very recently, but once I started browsing through their website I was SO pleased I had stumbled across it! They offer a huge range of bright and funky clothes for babies and children, as well as some super cute baby gifts. I found it really hard to choose an item for Max to try out as everything is so eye catching, but we eventually settled on this Crispin the Crab hooded sweatshirt – ideal for the cold winter months.
I absolutely adore the colour – it's so nice to see clothes for little boys that aren't all the same royal blue – this bright turquoise really brightens up Max's wardrobe and goes with pretty much everything from jeans and joggers to smart black trousers and would even work as a beach cover up with a pair of shorts or swimming trunks in the summer – especially with the funky crab design!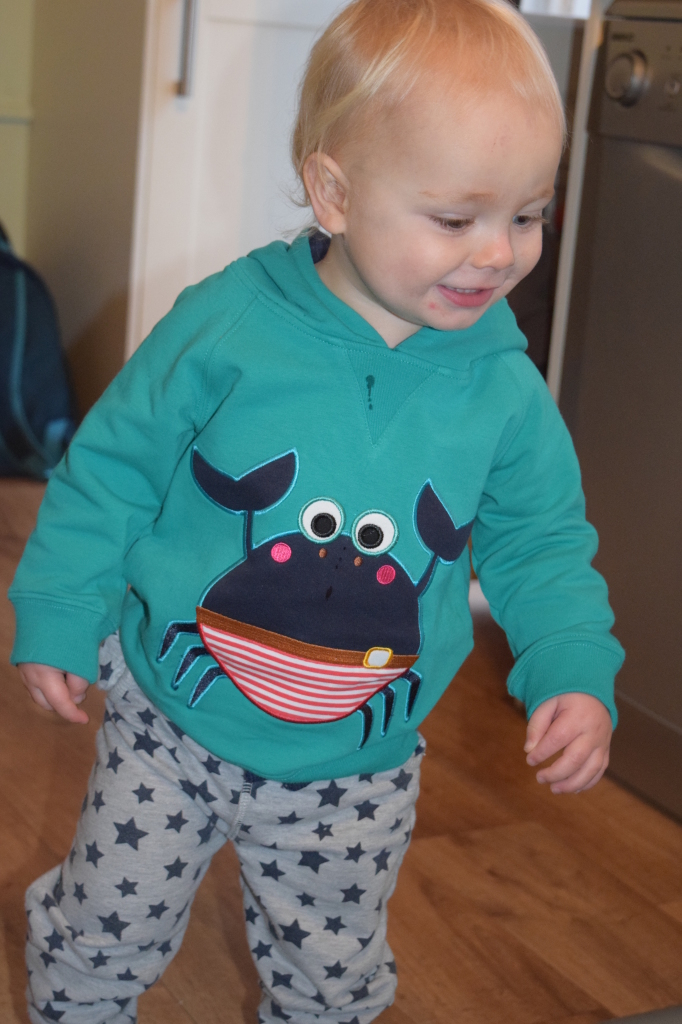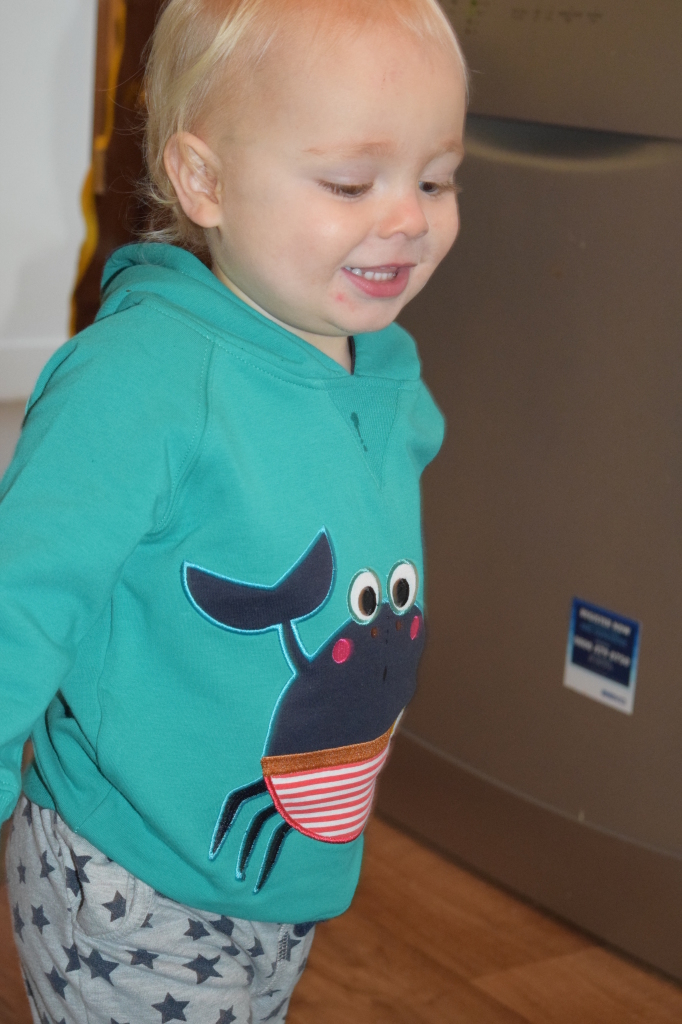 The sizing is spot on. This jumper is aged 1-2 years, and Max is 19 months. The jumper is roomy without being too large, and it will easily see him through this winter and beyond. The hood is generous too, again without being so big that it ends up covering his eyes, and the neck is wide so that you don't find yourself struggling to pull it over a wriggling toddler's head!
The inside of the jumper is super soft, almost fleecy to the touch, and the jumper is made from 95% cotton and 5% elastane for a great fit. Because of the high cotton content it doesn't irritate Max's sensitive skin, even when he wears it all day, and it washes well, keeping its shape and colour.
This Crispin the Crab hooded sweatshirt has fast become one of the best loved items in Max's wardrobe, and he wears it a lot, especially at the moment – it's been a tad chilly lately! I have started eyeing up some of the other clothes on offer from Olive & Moss – I really like the look of the snowsuits!