I cannot believe I have made it! I have taken a photo every single day for the last year. I am so proud of myself, and have loved looking back over our 2014, from the very first post, through birthdays and bad times, Christmas and special occasions, as well as all the every day moments that have made up our year.
So, to round off 2014, here are the last few days of the year through our eyes.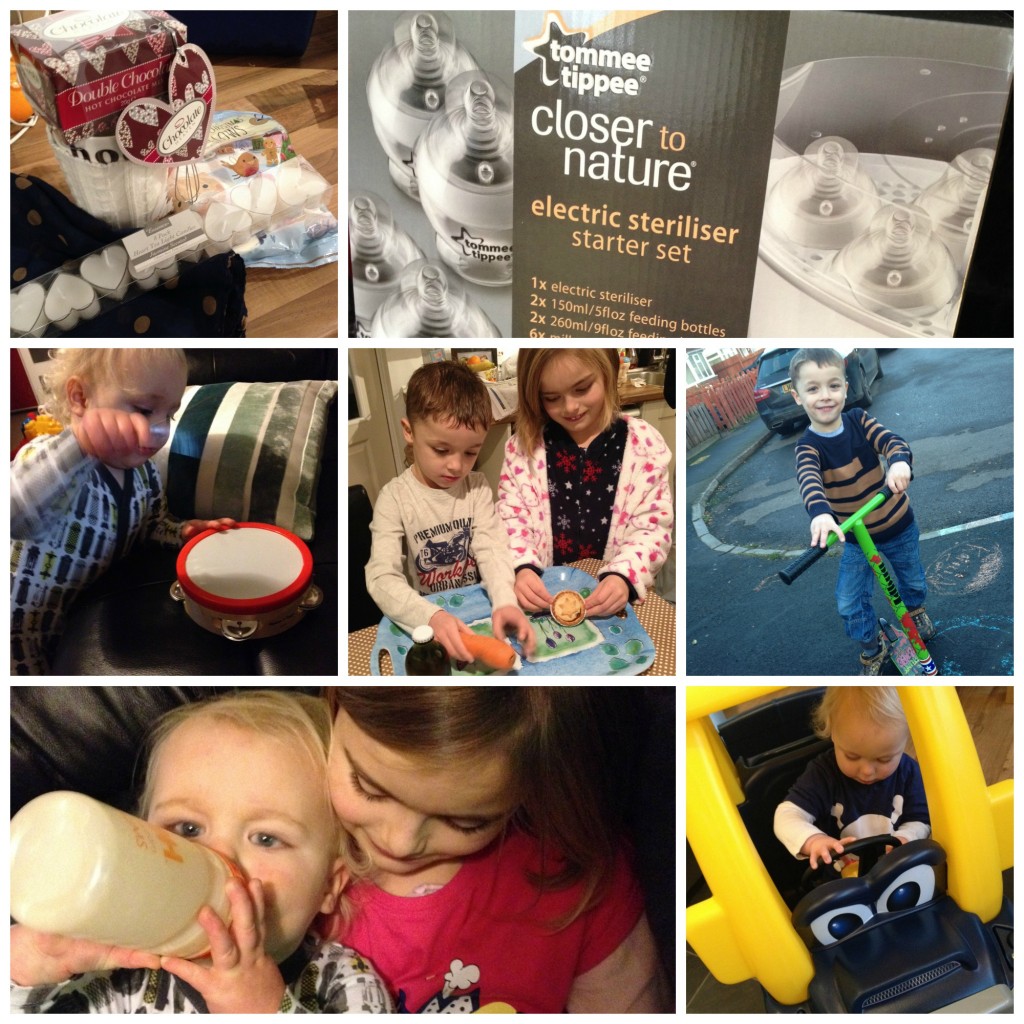 Day 355 – A secret santa present, and I love it! Hot chocolate, marshmallows, candles and a pretty scarf.
Day 356 – First buy for the new baby – this electric steriliser set was in the sale, and was too much of a bargain to not pick up!
Day 357 – A spot of music before bed.
Day 358 – Leaving treats for Santa and the reindeer – a carrot, a mince pie and a bottle of Daddy's beer 😉
Day 359 – Happy Christmas! Jacob was over the moon with his new scooter, and went straight outside to try it out!
Day 360 – Big sister cuddles.
Day 361 Max loves the Little Tikes car he got for Christmas – he spends all day getting in and out!
Day 362 – We took the Christmas wreath off the front door and I popped it on the sofa while I tidied up. The cat thought it was a good place to sit.
Day 363 – A cheeky monkey blowing kisses from the Peppa Pig car!
Day 364 – Max loves the soft play centre, and throws himself down all the slides! We had a lovely day with friends, wearing out the children and finishing off with a nice dinner out.
Day 365 – It's the last day of 2014! Anyone else love filling in a crisp, fresh new calendar?