After having succesfully completed a whole year of project 365 in 2014, I am determined to continue in 2015. This week is a short one, just 3 photos from the New Year so far.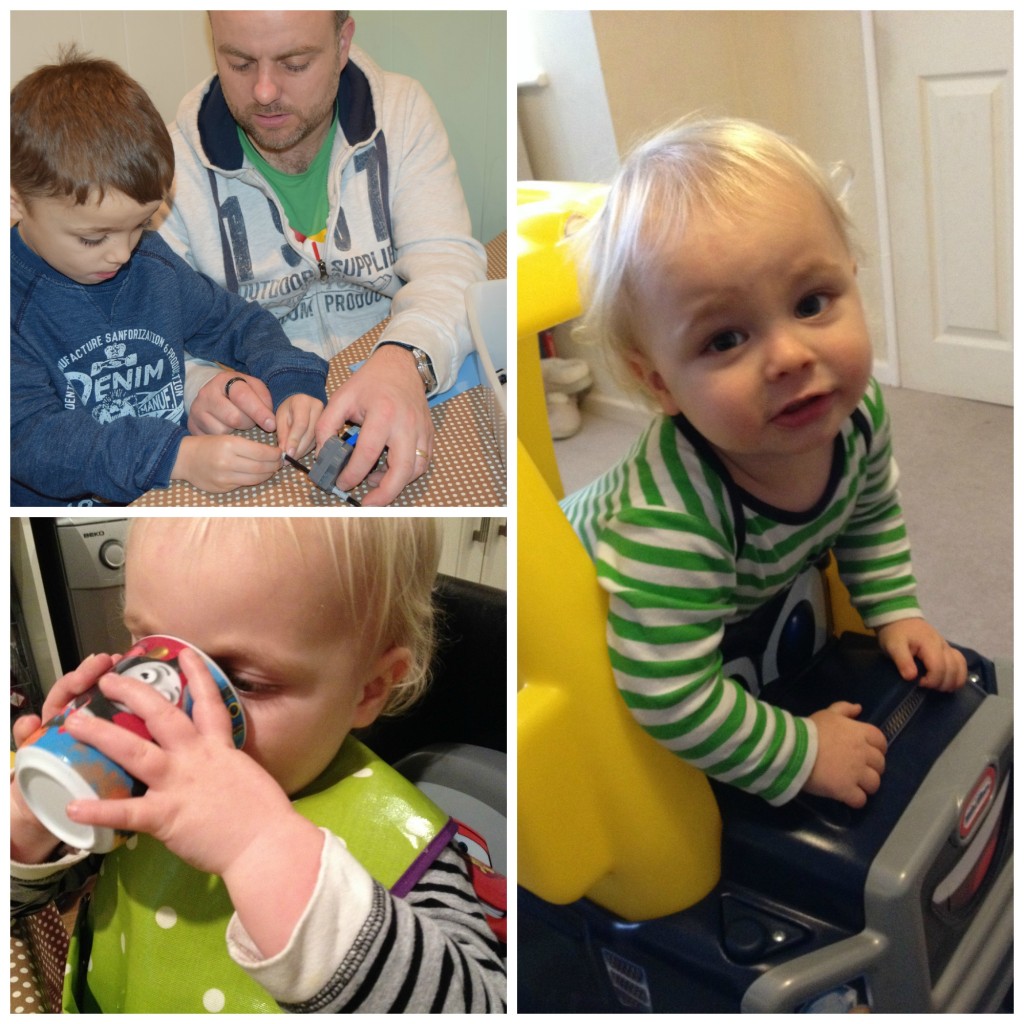 Max got a Little Tikes car for Christmas, and he adores it. I am not sure that this is quite the right way to get out though…
Over the last few weeks Max has been practicing using a big boy cup, and he seems to have mastered it!
Today has been miserable weather wise, and so the Christmas Lego has come out, and Daddy and Jacob are building a Technic pull back car.