Most children have a 'special' cuddly thing – it might be a teddy, a stuffed animal, a blanket or a muslin cloth. Whatever it is, it is special to them. Max's favourite toy is a zebra cuddly toy, which he was sent when he was very tiny, and has come with us pretty much everywhere since that day. In fact we now have 3 or 4 zebras – it means I can wash them in rotation, and means that we have a spare should one go missing!
Jenny Causebrook-Moss offers a very unique service that I have not come across before – a hand drawn illustration of your childs favourite toy, that you can treasure forever and display for your little one to see all the time. A really lovely idea, and a wonderful keepsake as your child grows.
I sent Jenny a picture of Max's beloved zebra – he is a bit of a funny shape and not something I could even dream of drawing, so I couldn't wait to see what the result was – and we were not disappointed! Max's zebra has been recreated on paper, just the way he looks in real life. Jenny has captured the smiley face, the uneven stripes, and somehow has managed to make the image look soft and cuddly. As soon as we opened the parcel, Max pointed and said 'Zebby' – so he obviously recognised his special toy!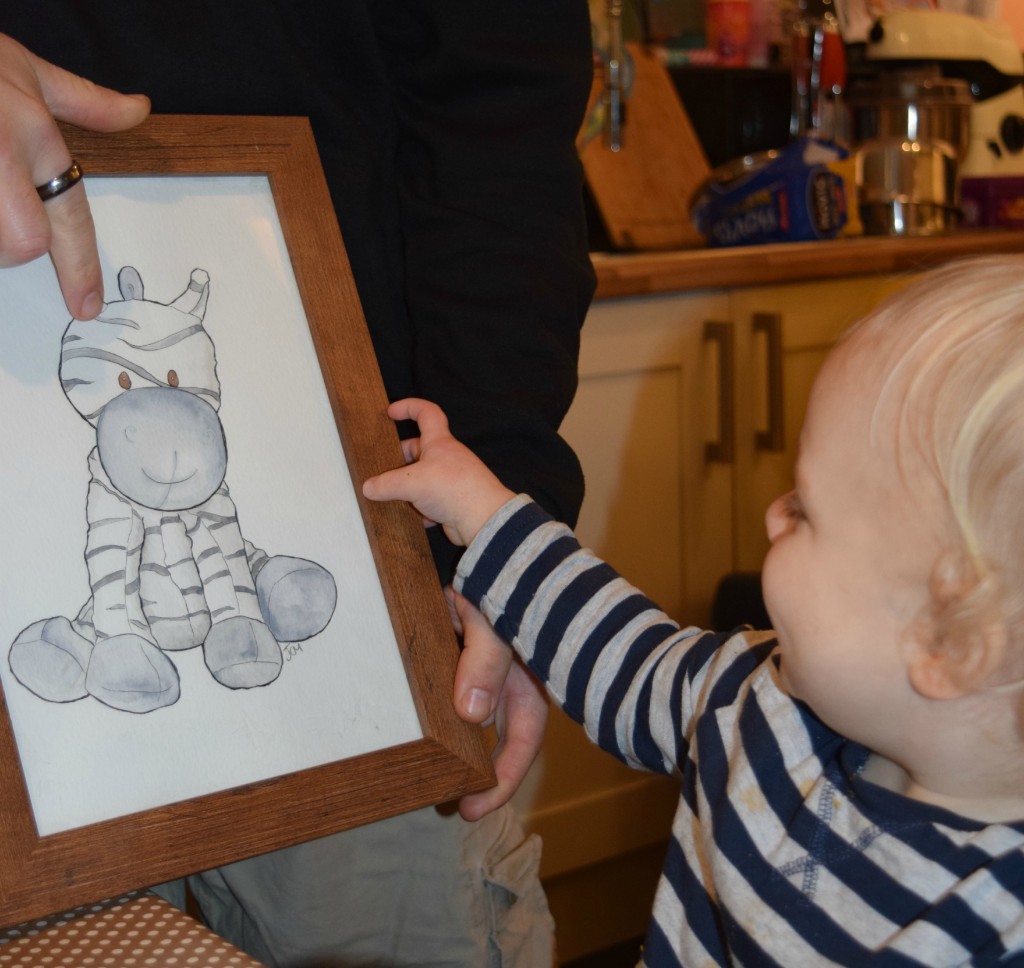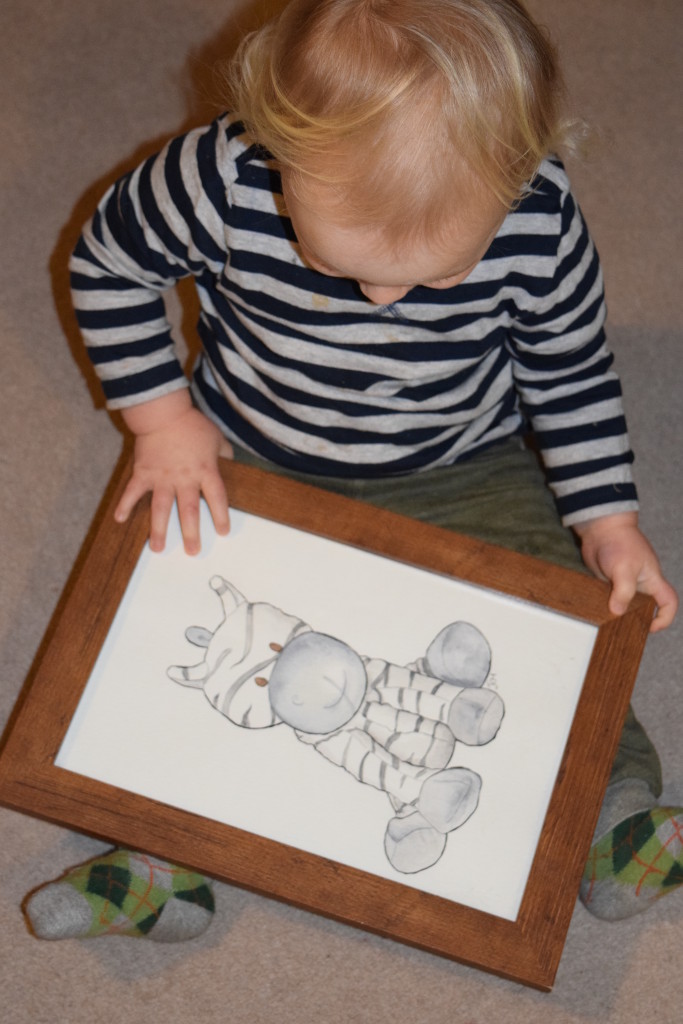 You can't see too well in the photos, but Max is beaming. He adores the portrait, and often fetches his zebra, then stands pointing at the picture. It's clear that he can put the two together, which just shows how well Jenny has recreated him!
The picture is now proudly displayed in Max's bedroom, opposite his bed where he can see it every night before he falls asleep. The older children think the picture is fantastic too, and will often sit and chat to Max about it, and make up stories about what Zebra might be up to that day. It's a really wonderful addition to our home, and will be kept forever, long after the real zebra has been forgotten.