Most of you will know by now that we are expecting baby number 4 in June 2015. This post has been in my drafts since the day after we found out I was pregnant, and I feel the time is right now to share it with you.
A few months ago, we decided that we would try for our fourth, and final, baby. There were several reasons behind this, and behind the timing, but our main reason for trying now was the age of Max. At 18 months, we knew that if we were lucky enough to fall pregnant quickly, he would be 2 when the baby was born. There are 2 years between Gemma and Jacob, and it's a lovely age gap – they are close enough to play together beautifully, they share a lot of the same hobbies and interests, and they just seem to get on so well. We decided we would really like the same sort of sibling relationship for Max. Although the older 2 dote on him, and play with him a lot, we felt that he would really benefit from a brother or sister closer to his own age.
And so, we started trying. Within 2 months I had that feeling – my boobs were tender, I felt exhausted and nauseous, and so a test was purchased and it wasn't long before we were staring at this: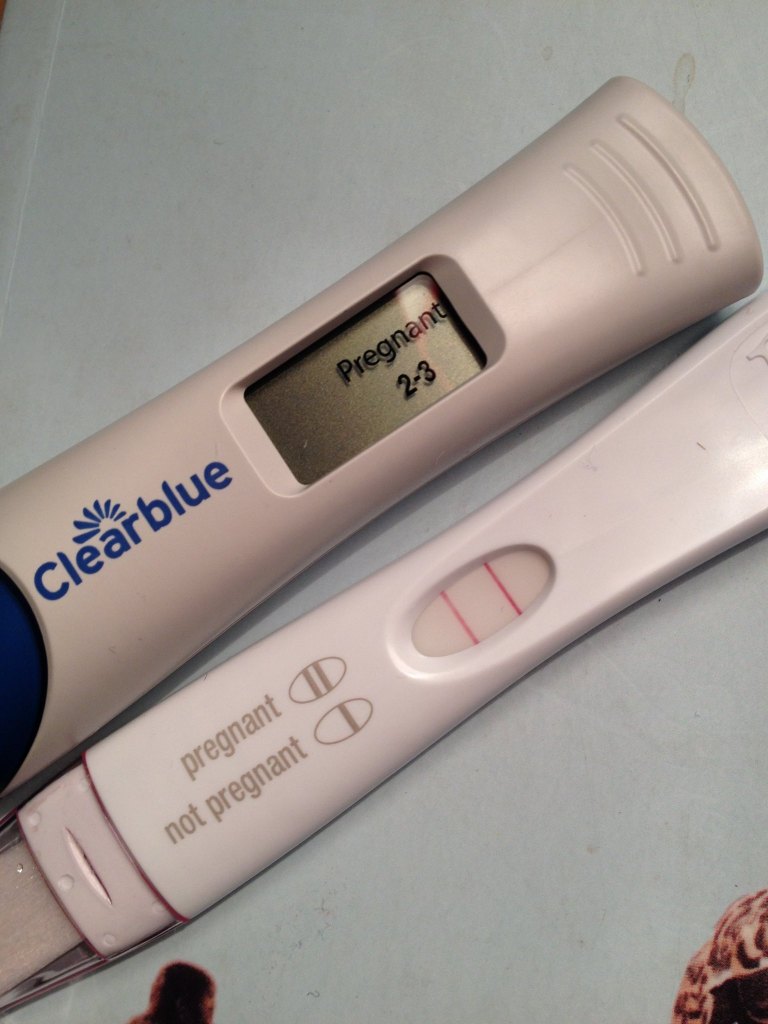 I felt a mixture of emotions all at once – overwhelming joy and excitement that we were to be blessed with another child, terror after a previous miscarriage, and a little bit of 'oh my goodness, we are going to have 4 kids, how will I cope?!'
I haven't really stopped smiling since. Despite the exhaustion, the horrible sickness and the general run down feeling, it is amazing to know there is another little person growing inside me. Seeing the 12 week scan last week was such a relief – despite knowing I was pregnant, I don't think you really believe it until you see a baby on that screen, bouncing away, wriggling its arms and legs and showing us all that wonderful heartbeat, which just fills you with pride and anticipation.
I am now 13 weeks into the pregnancy, and heading into the second trimester. It's been a long 3 months, keeping it a secret, but I am now looking forward to sharing this journey to becoming a family of 6 with you all.