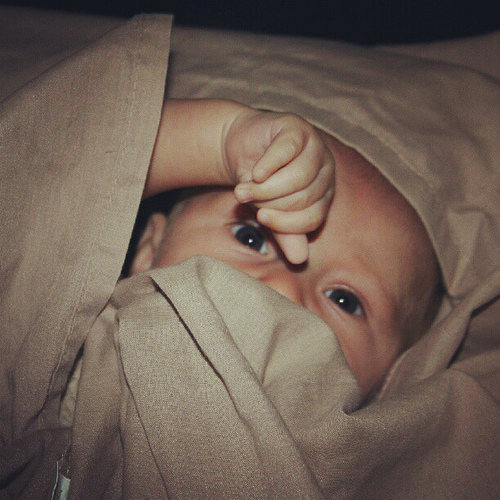 Photo Credit: Nicky Wilkes via Compfight cc
On the whole, I try to surround myself with positive people. I know everyone has down days – myself included and I will always be there to support friends in need. But on a day to day basis, I want to be around positivity, I want to feel like the world is a happy place to be.
Let's stop and think about it for a minute shall we? How blessed most of us are? I know I am – I have 3 wonderful children, another on the way, a happy marriage, a home of our own, food on the table. Everything I could wish for really. There are days when I curse things, days when I moan and complain, but underneath it all I know how lucky I am to be in this position.
Since starting this blog, I have been thrown into the wonderful world of the blogging community – and most of the time it's an awesome place to be. Bloggers are a friendly bunch, there is always someone out there, no matter what time of the day or night, who will help, advise and go out of their way to keep you on track. There have been times where I have hated blogging – it's the same with any job, there are days when you just want to shut it all out and watch crap TV. But bloggers rally round, boost you back up and give you a virtual kick up the bum and before you know it you are back on the blogging bandwagon. I have met so many wonderful people – far too many to mention here – and who I now class as true friends. I wouldn't have met them if it wasn't for this blog.
Having said all that, there are a small minority who make it a dark place to be sometimes. Really dark and negative. They bitch, they whine and they undercut. They don't congratulate you on your achievements, but instead ask 'why you?' They complain that you get 'better' opportunities, despite the fact that we are all different and all have something unique to offer.
I just don't get it.
I love it when my blogging friends do well. I love it when they get awards, receive a fantastic product to review, and get their posts featured on other sites. It just shows how much others love their work too – they deserve the recognition. They worked flipping hard for it. Why shouldn't they shout from the rooftops about it? Why should they hide it away in case they upset someone else?
I have recently been having my blog header redesigned – my current header features 5 people and 5 handprints – and as we are soon to be a family of 6, it needed a tweak. I sent a sneak peek to a few trusted friends for some feedback. Now, I am all for constructive criticism – others pick up on things you may not have noticed yourself, and one of my lovely friends had a few fabulous suggestions that helped me make that header spot on. Others simply told me they loved it – and I trust their opinion. I got one reply that basically said 'I don't know why you are making a new header, it won't get you any more views'.
Is it about that?
Do people really think I blog for stats? I like to think I am not that shallow. I love it when people enjoy my posts – but if my stats are down one day I don't get too het up about it. I write what I want to write, when I want to write it – not everyone will love it all the time, and that's fine. If we were all the same it would be a pretty boring world.
So, the point of this long and rambling post? Lets' not spend all our time and energy putting other people down. Celebrate what others have achieved, and celebrate the fact they you are different. You will have achieved something else, somewhere else, that is much more you. We can't all be the 'top parenting blog' – we are all top in our own way. Just remember how far you have come.