I have been trying to start getting some clothes together for the new baby, but because we don't know the sex it has been really hard. There is very little neutral stuff out there, and what I can find is all Winnie the Pooh and teddies, which just isn't my thing.
Instead I have gone for the sensible option – I have bought a few neutral bits from Next – the only place I could find anything I like – and have instead started a wish list of all the boy and girl bits I like, so when the baby is born I can get shopping!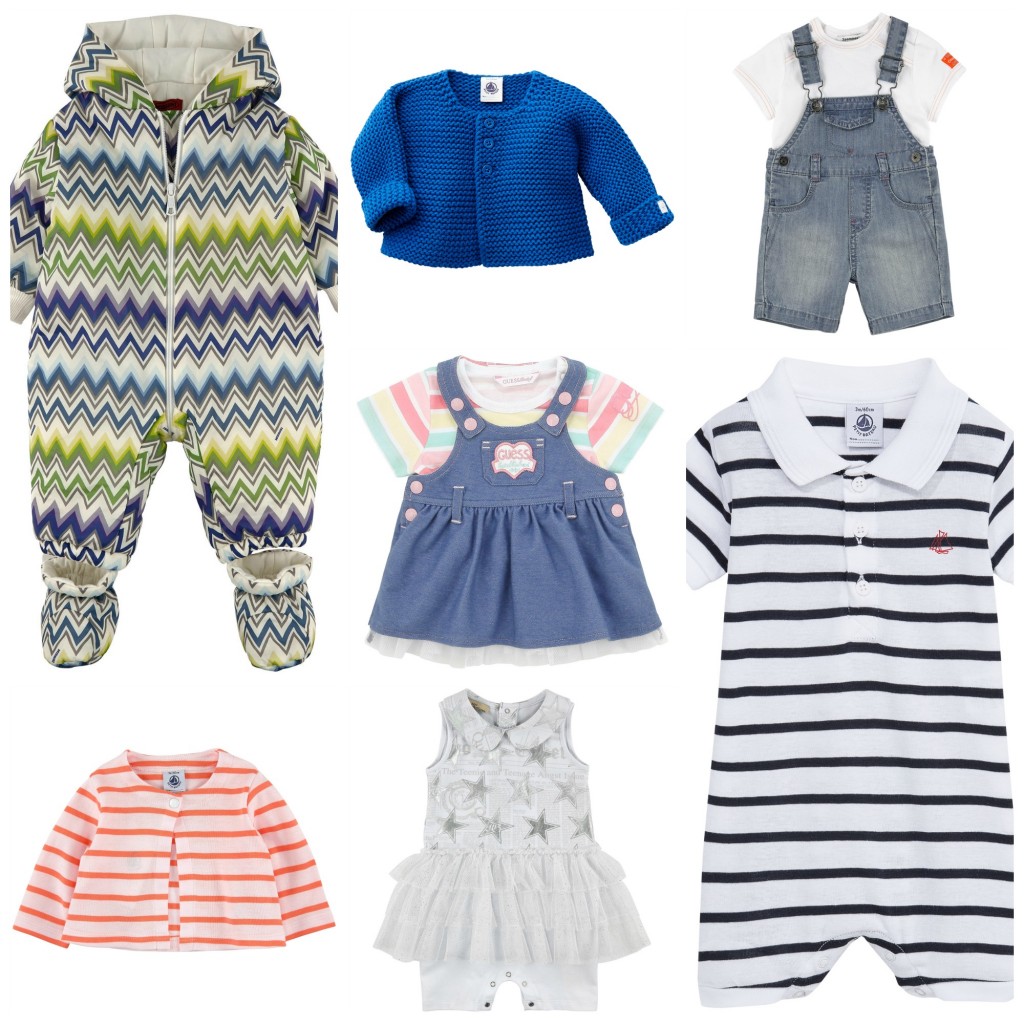 A lot of the clothes I have been lusting after come from Melijoe. They have a really good range of bits and bobs, everything from onesies and cardigans to snowsuits and dungarees. I really love the Missoni snowsuit – I am expecting a summer baby, but if this winter is anything to go by they will need a good snowsuit come this time next year! I also really love the little outfits – 2 very sweet dresses caught my eye, as did a simple tshirt and dungaree set. Classic, but really cute. I love the cardigans too – a gorgeous coral striped one for a girl, or a fantastic cable knit one for a little boy. I think my favourite item is the little sailor striped onesie, and although that's part of the boys range, I would happily put a little girl in it too – it's just amazing!
I am keeping a list of all my Melijoe favourites, and if family and friends want to buy the baby something once he or she is here I will share this list with them. I would much rather that than end up with 100 white sleepsuits because nobody knows what to buy.
* This is a collaborative post. *